Imagine...with all your mind, Believe...with all your heart, Achieve...with all your might.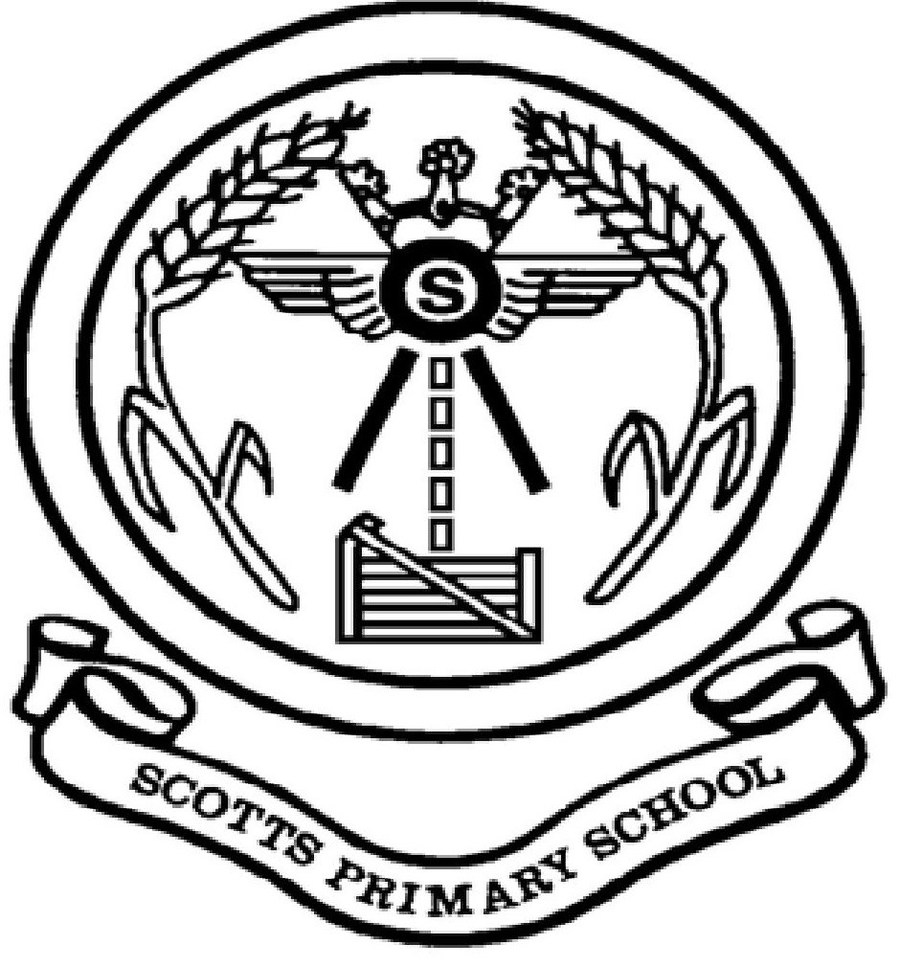 RECEPTION INTAKE 2023 - 2024
We would like to welcome you and your child to Scotts Primary School. We hope that this page provides you with the information you need in preparation for September 2023.
All parents will receive a letter confirming their child's playdate, which will take place in July (Summer term). All Reception children will have the opportunity to meet their teachers and the other children who will be in their class come September.
Reception children's first week: drop off and collect at main door.
Monday 11th September- 9:30-11.30

Tuesday 12th September- 9:30-2:45

Wednesday 13th September- 9:30-2:45

Thursday 14th September- 9:30-2:45

Friday 15th September- 9:30-2:45
Week commencing 18th September 2023:
Reception children will start full time. Gates open from 8:30am -8:45am and all children should be collected at 3:15pm from the infant playground.
School information
School day
Gates open-8.30
8.45-registration
10.20-break
12.00-lunch
1.00 -registration
3.15 - home time
Lunch Menu for September 2023
Breakfast and After School Club - Twilight Club
If you wish your child to attend our Twilight Club please complete Registration & Agreement Forms and send via email to twilight@scotts.havering.sch.uk
Forms to complete
Please print and complete all of this information and bring with you on your child's playdate along with your child's original birth certificate with a copy for our records.
If you are unable to attend the playdate please email all this information to admin@scotts.havering.sch.uk or drop off at the school by Friday 14th July at the latest please.
How long is the school day?
Our gates open at 8.30am, ready for children to start school at 8.45am. School finishes at 3.15pm.
How many children are in each classroom?
We have 30 children in each classroom.
Who is the EYFS lead?
Miss Loades
Which phonics program do you follow?
Little Wandle
What homework is set for Reception children?
Children are set homework weekly. They are given two books to read each week. We ask that children read 5 times a week. They are also given words to learn and weekly phonics homework.
How do you deal with behaviour concerns?
We follow a consistent behaviour approach, with positive behaviour strategies in place and clear rewards and sanctions there to encourage good behaviour. Our full behaviour policy can be found in school information - policies.
Do you have a breakfast and after school club?
At Scotts, we run our own before and after school provision (Twilight Club). Any parent needing this provision can complete a registration form when they have been offered a place. We will expand the provision to ensure that we can meet the needs of our parents.
Do you aim to develop a relationship with the child's family to enhance their learning and form a community?
We pride ourselves on being a community school. Relationships between staff and parents are very important to ensure the best possible outcomes for your child. Where possible we ask parents to take part in workshops and events in school as well as communicating on a regular basis.
Do you have an active PTA?
We have a very active PTA, Friends of Scotts Association (FOSA). Further information can be seen on the school website in the 'parents' tab.
Do you have an online portal?
Each class has a Google Classroom, where homework and messages are posted. This is also where any remote learning takes place if needed.
Do you have a music studio or music facilities? Is music part of the children's curriculum?
We do not have a music studio, however our children do have weekly music lessons as part of our curriculum. These lessons take place in the classroom and any instruments needed are taken into the classroom. Music is also part of our weekly assemblies and where possible we have workshops throughout the year to celebrate and immerse ourselves in different genres.
In Reception music is part of the children's ongoing provision, as well as in taught sessions.
In KS1/KS2 children have the opportunity to have 1:1 musical instrument lessons from Havering Music School.
Do you have an IT department?
We have a Computing Lead in school and our
technical
support is from Havering. Computing lessons and the use of technology are embedded as part of the curriculum within classrooms.
What is your provision for PE, do you use an outside company or is it taught by in-house teachers?
All of our PE lessons are taught by class teachers.