Design & Technology at Scotts Primary
Intent: At Scotts Primary School, we intend to build a Design Technology curriculum which is inspiring, rigorous, and practical. We want our children to use creativity and imagination, to design and make products that solve real and relevant problems within a variety of contexts, considering their own and others' needs. Throughout the DT curriculum, children should be inspired by engineers, designers, chefs and architects to give them the opportunities, responsibilities and experiences they need to be successful in later life. For each project, we follow a design, make and evaluate structure applying technical knowledge throughout. We intend for all children to acquire appropriate subject knowledge including creating a range of structures, mechanisms, textiles, electrical systems and food products with a real life purpose.
See below a collection of words spoken by our pupils at Scotts when thinking about DT...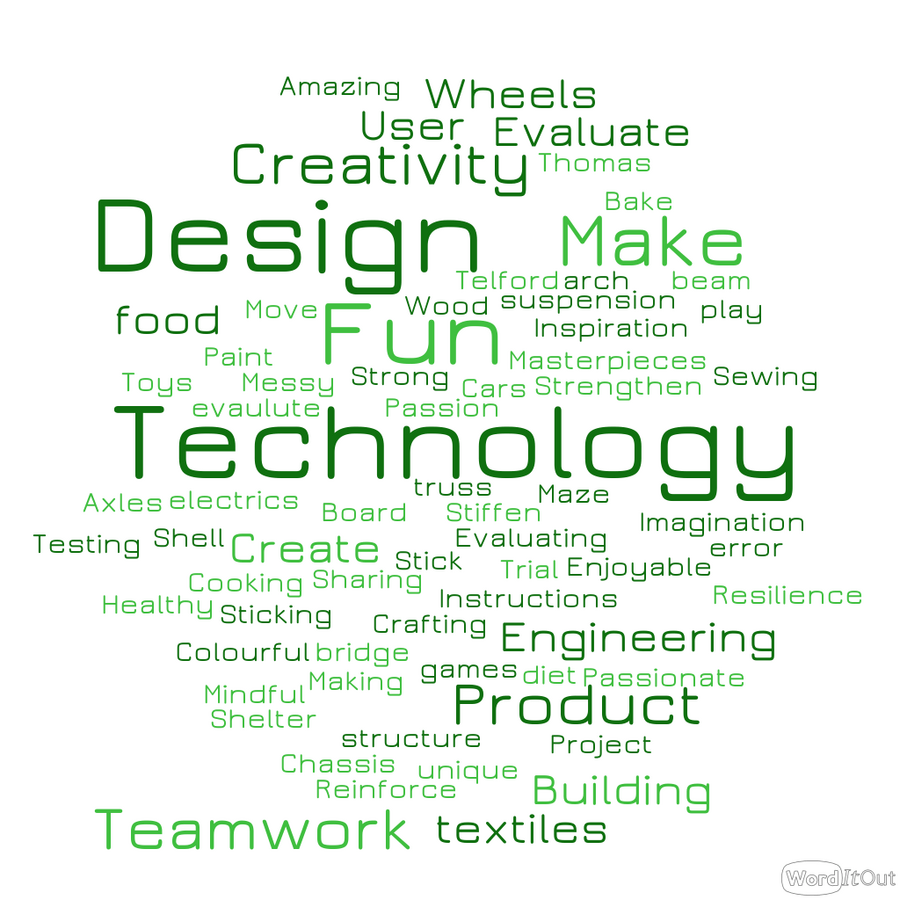 Design & Technology Curriculum Overview
D.T. learning journey flight path
Progression in the curriculum...
Our Project Process
In every DT project, this is the sequence the lessons will follow. This is to ensure that pupils have strong subject knowledge to support their confidence and understanding when designing and making their own products.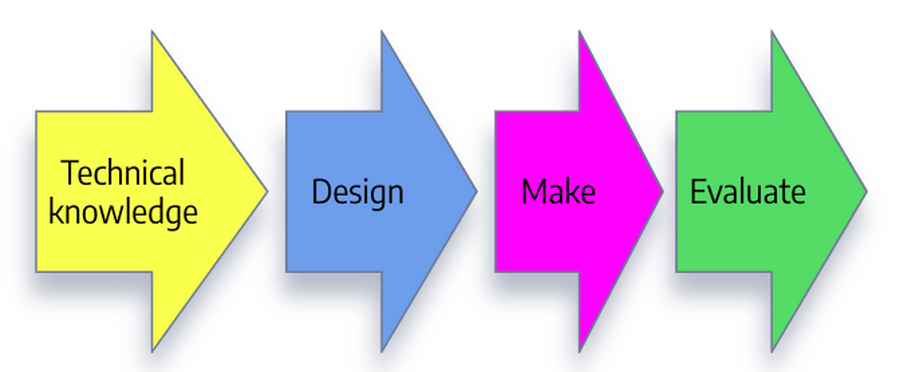 See Inside DT @ Scotts...
In EYFS, the children take part in a wide range of activities linking to the developmental strands and preparing them for the KS1 and KS2 design and technology curriculum.
See below for some exciting examples...
Examples of work from Year 2's mechanisms project using levers and sliders.
Pictures of Year 4's nutrition project making scones!
The children were so lucky to have a local female chef to teach and guide them through the making stage of their project.
Pictures of Year 6's electrical systems project making electric board games!
Pictures of Year 1's mechanisms project using wheels and axles to make toy cars!
Pictures of Year 3's structures project making desk tidies using recycled materials!
Year 5 have enjoyed their structures project making bridges.
Pictures coming soon...