Imagine...with all you mind, Believe...with all your heart, Achieve...with all your might.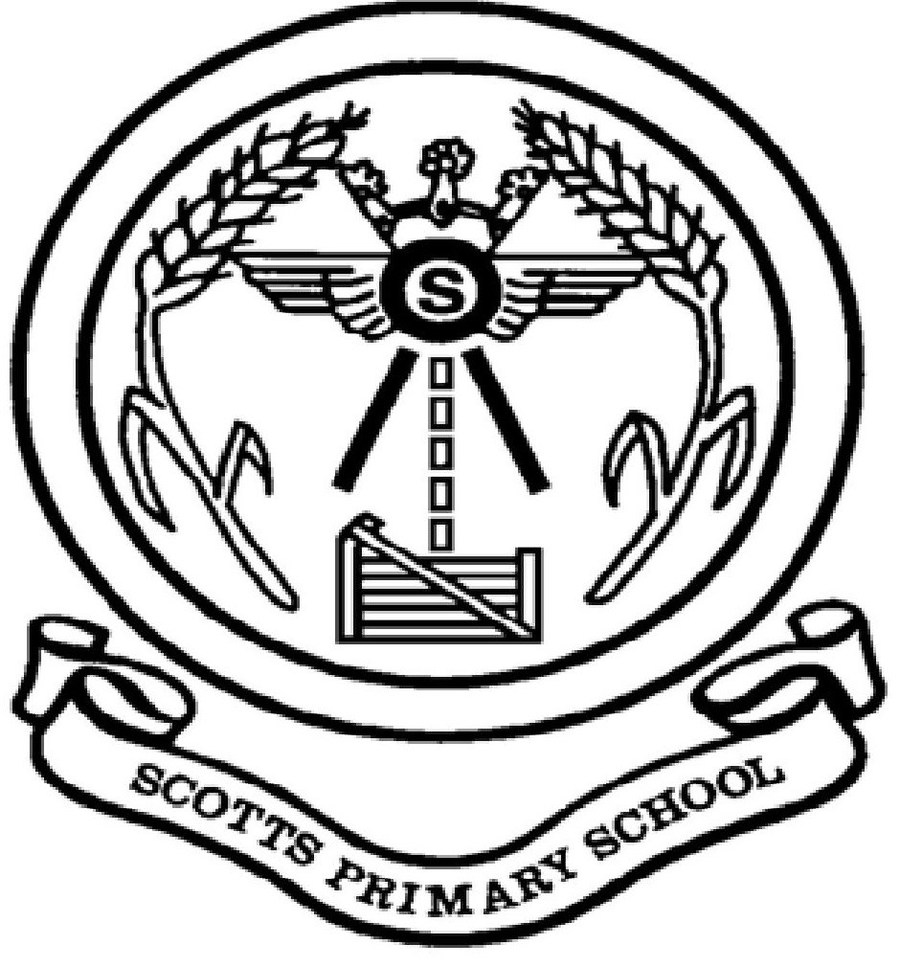 If you would like further information in regards to our curriculum, please contact Mrs J Taylor or Mrs J Bajada, our Curriculum Leads, via the school office on 01708 457019 or office@scotts.havering.sch.uk. Alternatively, in school, please speak to your child's class teacher.
Broad and Balanced Curriculum
At Scotts, we follow the National Curriculum.
Our curriculum:
- Is underpinned by the vision and values of the school.
- Develops the whole person - knowledge, skills, enquiry, understanding and attitudes.
- Is broad and balanced and filled with rich first-hand purposeful experiences.
- Is fully inclusive for all learners and responsive to pupils' individual needs and interests.
- Has clear progression in subject knowledge and skills which is embedded by rigorous assessment.
- Encourages children to become independent learners where effort and perseverance are rewarded.
- Children are equipped with knowledge and cultural capital, preparing our pupils as citizens of the future.
- Encourages the use of environments and expertise beyond the classroom.
- Is relevant to current issues and has a local, national and international dimension.
- Has meaningful links between subject areas.
- Is engaging and challenging for all children.
Our learning journey flight paths
Please click on the subject to download the flight path. This will show the learning journey in each subject, from year 1 to year 6.
The Organisation of the Curriculum
Our curriculum is carefully planned as a mix of integrated and discrete elements. Where relevant and meaningful, themes are used to enhance learning.
The curriculum is responsive to children's starting points and challenges them to develop the knowledge and skills needed to succeed.
Questions are used creatively to engage and enthuse learners and to develop their curiosity.
Progression is planned for in all subjects. Ways to extend and deepen learning through topics and themes are developed to ensure that all children are challenged.
To ensure progression of all learners, essential skills of literacy and numeracy are mapped across the curriculum. This is monitored by senior leaders.
The basics are emphasised as a strong foundation and our rich curriculum is then built around these.
A clear cycle of assessment is used to track pupils' progress and is used to plan next steps.
Our Curriculum is unique because…
We believe in rich first hand experiences and the need to provide children with memorable and enjoyable experiences. We take our pupils on residential trips and day trips to places of interest, within school, in the local community and wider localities. Theatres, museums, local areas, parks and sport venues are all regarded as part of our school's learning space. Authors, poets, STEM ambassadors other subject specialists visit the school to enhance learning in our topics.
We use the skills of parents to help support learning across the curriculum. Our parents share their skills as scientists, nurses, artists and parents and are a great resource to learn about a range of cultures and a range of life skills which inspire our students.
We have parents' courses during the school day so that parents and children are able to learn together.
Older children support the learning of younger pupils in many areas of the curriculum and act as mentors.
We work in partnership with other schools to share expertise and lead in particular areas such as writing and mathematics.
All children are given the opportunity to acquire primary language skills and apply these in real life situations.
Our children have access to a variety of applications to support learning e.g. Mathletics. Our online classrooms through Google Classroom allow them to work on projects at school and continue these at home.
Technology is securely embedded within the curriculum. Every classroom incorporates the use of technology so that all pupils have ready access to support their learning.
We make sure that every topic is launched with stimulating questions to excite and inspire children. We seek to conclude the theme with a memorable performance, exhibition or purposeful activity.
We adapt the curriculum to respond to current events and things happening nationally and locally. In the past we have used events such as the Jubilee and the Olympics to connect learning to life beyond the school.
Our children are encouraged to work independently on projects and have the opportunity to communicate their understanding in different ways eg through digital media.
Opportunities to provide children with social, moral, spiritual and cultural experiences are planned for in either daily lessons or weekly themed events which encourages children to reflect on both personal and more philosophical issues.
Core values of compassion, responsibility and respect are taught across all subjects to enable children to become model global citizens of the future. Whole school debates on topical and controversial issues encourage our learners to think deeply about wider world and topical issues and project work enables children to explore sustainability and how to care for the planet.
We provide all children with opportunities to lead healthy and active lifestyles through participation in a range of sporting competitions and festivals and by providing a range of out of school clubs and activities that suits everyone.
Challenge for all is embedded within every subject area. Our curriculum promotes the talents and expertise of all stakeholders. Our belief is that there are no limits to achievement and that learners should be inspired and given the courage to reach beyond what they believe is possible.