It has been a long journey, but if you dream, have the ambition and want to work hard, then you can achieve it-Mo Farah.
At Scotts, we follow the PE scheme Get Set 4 PE, allowing children to gain the relevant skills needed to participate in a range of Sports.
Our PE Curriculum 2022-2023
At Scotts, the intention of our PE curriculum is to create and instil a positive enjoyment of sports and games within lessons. The benefits of being active plays a crucial part on children's physical, emotional and mental well-being. Being involved in sport, understanding the rules, playing and learning new skills, develops children's confidence when working collaboratively as well as independently and builds on their own fitness and skills within the sport. As a result of this, the pupils of Scotts will learn:
● How to be part of a team,
● How to encourage team mates,
● Determination and dedication,
● Application of skill,
● Tactical awareness,
● Social interaction,
● Benefit of exercise on overall physical and emotional well-being.
● The enjoyment of winning and how to cope if you don't!

These behaviours and attributes echo those promoted throughout the wider curriculum.
PE learning journey flight path
The Scotts Sports Crew 2022-2023
Our objectives for this year
Host and organise a competition which involves other schools.
Sports Crew to run and lead a lunchtime club for years 3 & 4.
Provide further opportunities for years 1-4 to attend before and after school clubs.
Recommended websites
National Sports
Get Active
Year 1 & 2 football festival
Well done to the girls and boys who attended the football festival on Wednesday. The teams displayed amazing teamwork and showed respect to all the schools they played against. They were resilient and their effort was outstanding. Well done!
Year 5 Orienteering
Well done to all the children who participated at the orienteering festival this week.
You all displayed great teamwork, leadership and communication skills throughout this event- we are super proud of you all.
Y2 Sportshall Athletics
A massive well done to our year 2 children who went to Hornchurch Sports Centre to take part in a Sportshall Athletics competition. Miss Majevadia and Mrs Aynsworth were very impressed with their great team work, behaviour and sportsmanship.
Sports Hall Athletics 2022- Year 5 & 6
Well done to the 18 children who represented Scotts at the SportsHall athletics yesterday at Harrow Lodge Sports Centre. This competition was an amazing experience for all the children and they competed exceptionally well against 7 other primary schools. Thank you to all the parents who provided and assisted with transport for this event.
Cross Country 2022
Well done to all our runners who took in the Cross Country competition at Stubbers. They had a wonderful time representing Scotts and did very well.
The girls finished 7th overall and the boys finished 14th overall.
Naomie competed in the London Regional Elite Level 4 Championships on the 2nd April. This is the highest level you can compete at her age and very few gymnasts enter. Naomie passed the grade and is also now ranked 4th for her age in London. What an amazing achievement Naomie!
Congratulations to Noah, who got his gold in his most recent diving competition in the English School Swimming Association (ESSA) trials. He will be competing in the final at the London Aquatic Centre in December 2022.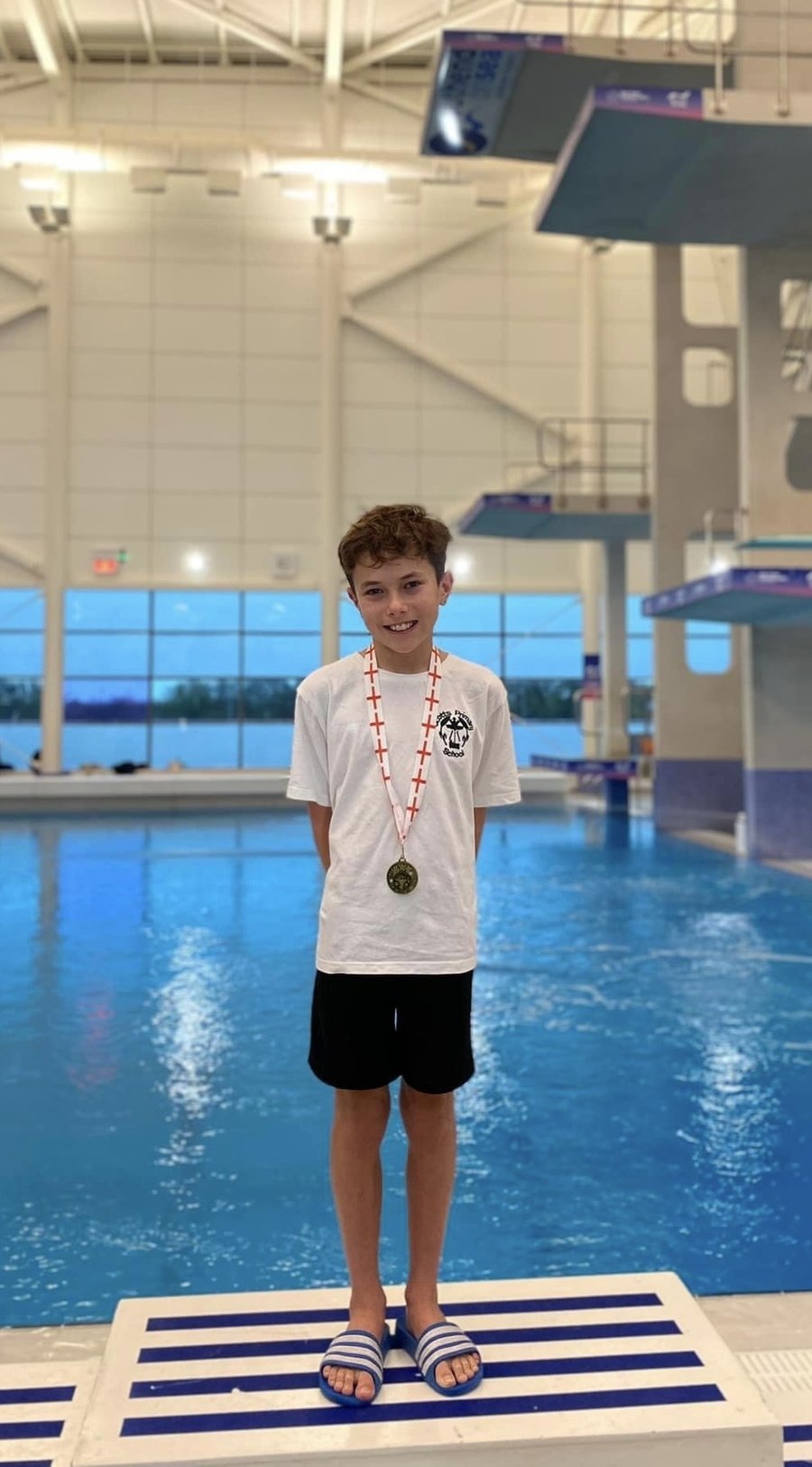 We had the pleasure of welcoming West Ham footballer Regan Clayton into school this term. Regan answered many questions from our children, as well as sharing his own experiences as a footballer.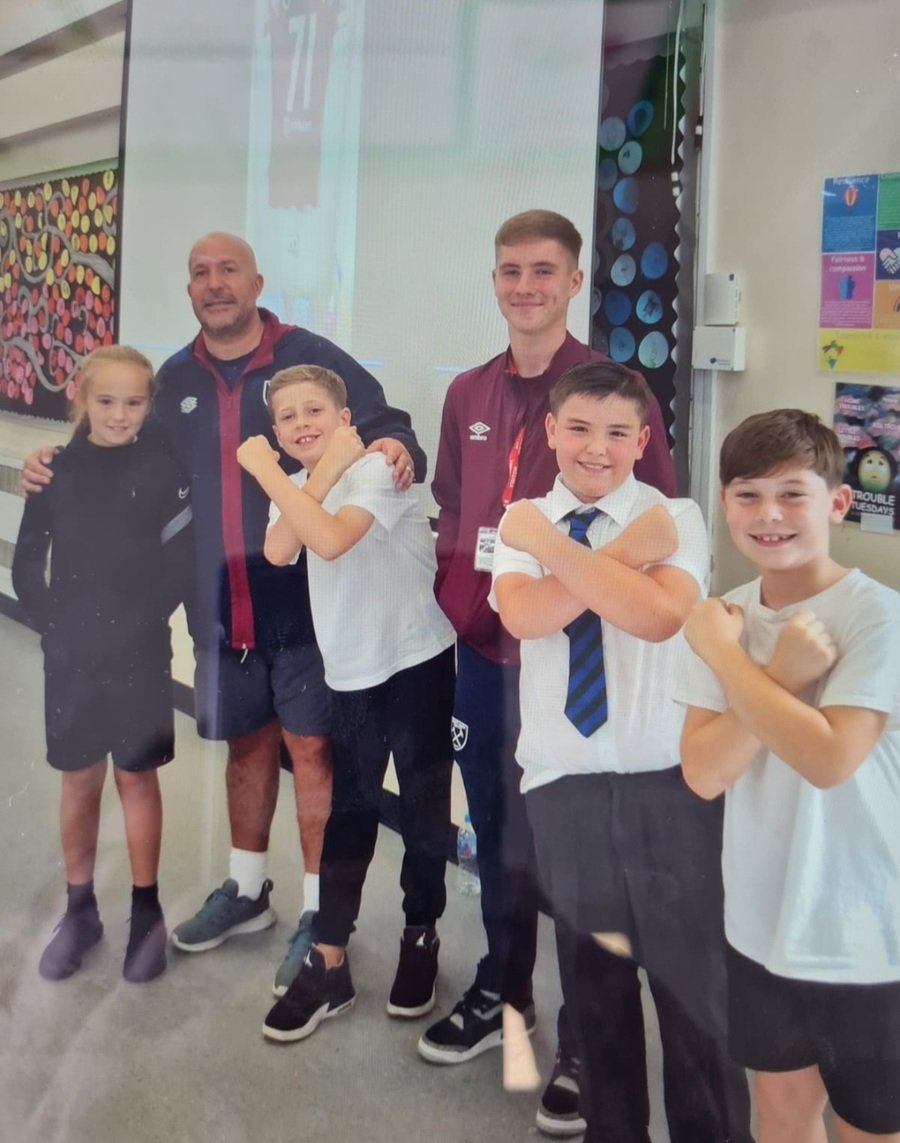 SPORTSMARK GOLD AWARD
We are delighted to announce that we Scotts School have achieved the Gold School Games Mark Award for the 2021/22 academic year. The School Games Mark is a Government led award scheme launched in 2012, facilitated by the Youth Sport Trust to reward schools for their commitment to the development of competition across their school, and we are delighted to have been recognised for our success.
We are extremely proud of our pupils for their dedication to all aspects of school sport, including Scotts Sports Crew who made our school sport competitions possible. As part of our application, we were asked to fulfil criteria in the areas of participation, competition, workforce and clubs, and we are pleased that the hard work of everyone at our school has been rewarded this year. We have maintained our previous Sportsmark due to Covid and schools having to close!