Scotts Primary School is very proud of the children's sporting achievements.
January
A group of children between years 2-5 represented the school at the Havering Boccia competition. The children demonstrated excellent teamwork skills and played the game brilliantly.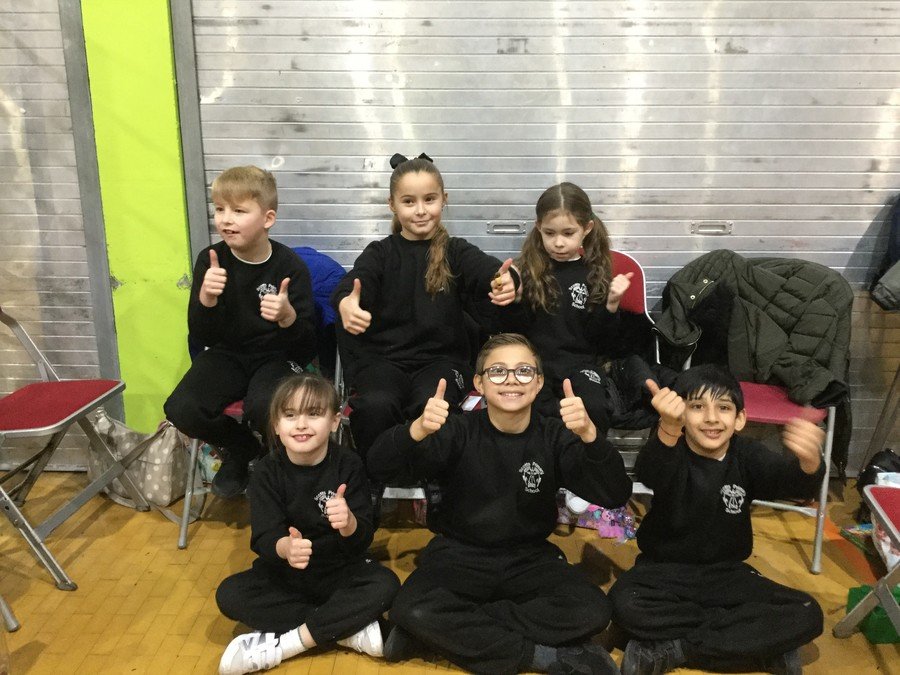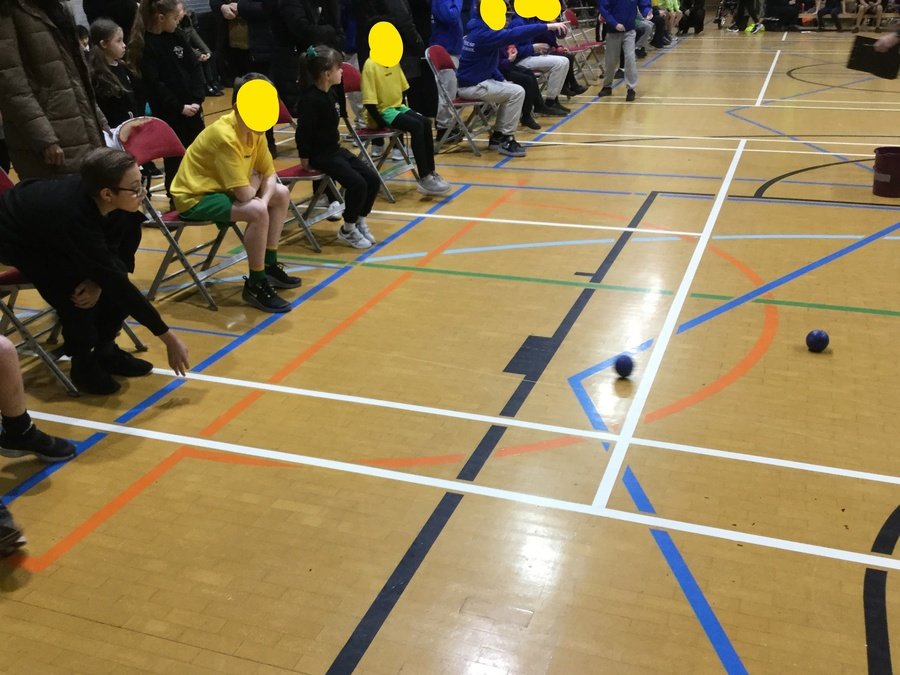 Scotts Primary school represented Havering in the London Youth Games for Gymnastics. Amelie, Maisie , Finlay and Zain had all previously won the Key steps competition to qualify for the finals. We all travelled up to Crystal Palace where they took part in the London Youth Games it is like a mini Olympics where Mo Farah competed when we was school age! All the children represented the school to a very high standard they had to perform the 2 complicated floor routines as well as 2 vaults they received amazing scores from the judges placing them overall 11th out of a whopping 33 different boroughs. Well done to you all.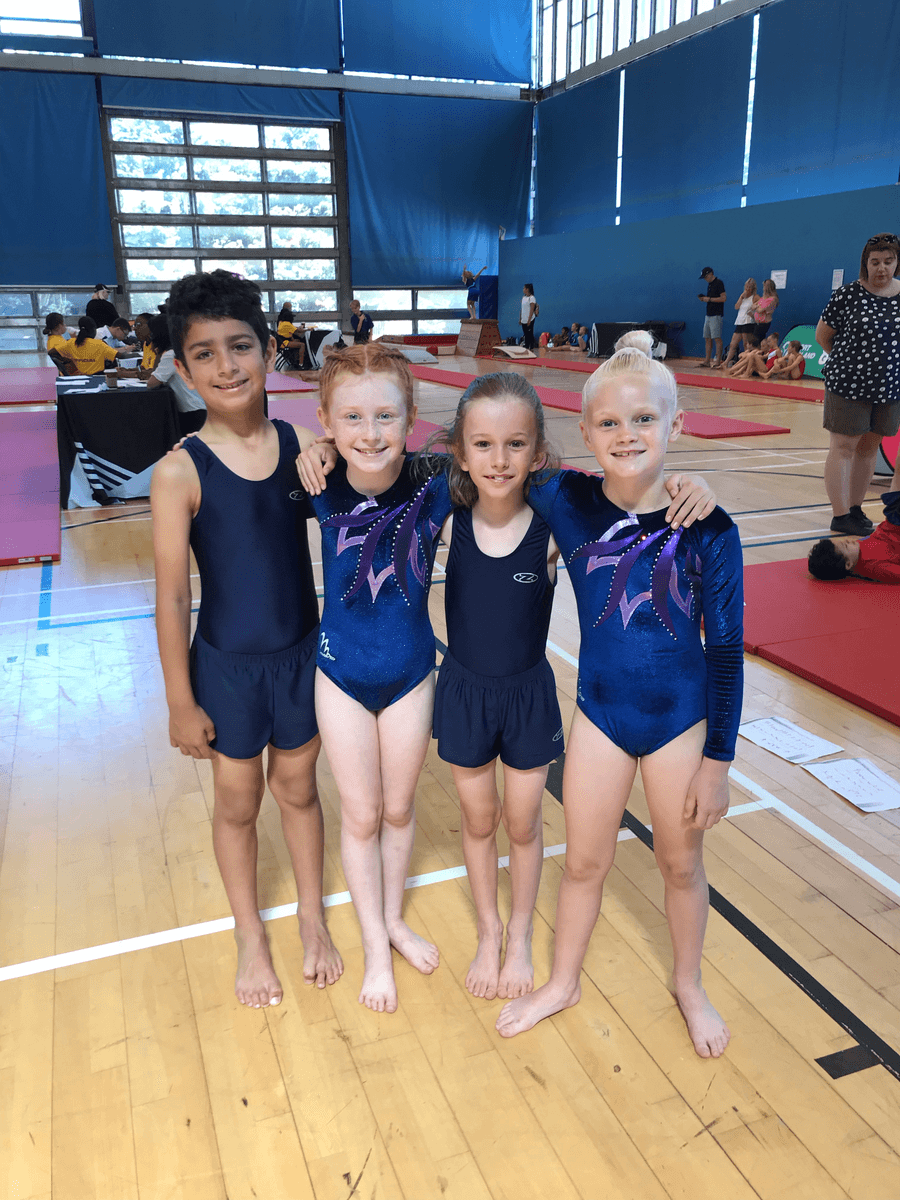 Y2 Football Tournament
Well done to the year 2 boys who participated at the football tournament at Crownfield Infants- the boys played exceptionally well and they managed to claim 3rd place overall. We are extremely proud of their achievements and the teamwork which they displayed.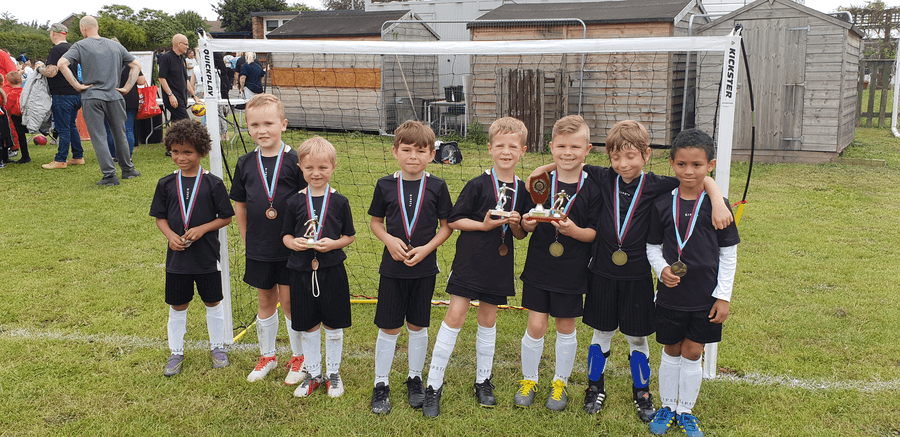 JUNE
Linda Galloway Girls Football Tournament
On Saturday 15th June Y5 & Y6 girls represented the school in the annual Linda Galloway Football Tournament held at Harrow Lodge Primary School.
We started our first game with a 1 - 1 draw with Bomi scoring a spectacular goal from behind the half way line. We went on to win our next game 2 -1 with Eloise scoring both goals. Our third game was a tough match against a very strong St Joesph's team which we lost 3 - 0. This resulted in our last pool match being a winner takes all match as our opponents were on the same points and we were playing to go through to the semi-final. The girls didn't let the pressure get to them and played a brilliant game in which we won 1-0 again scored by Eloise.
The semi-final was a very close match in which only one goal was scored and that unfortunately was by the opposing team.
The girls did them themselves and Scotts proud and all played brilliantly. A special mention goes to Harriet who was a great goalie who saved some great goals.
Well done to Abby, Bomi, Brooke, Eloise, Harriet, Lily, Lily-Rose & Tilly.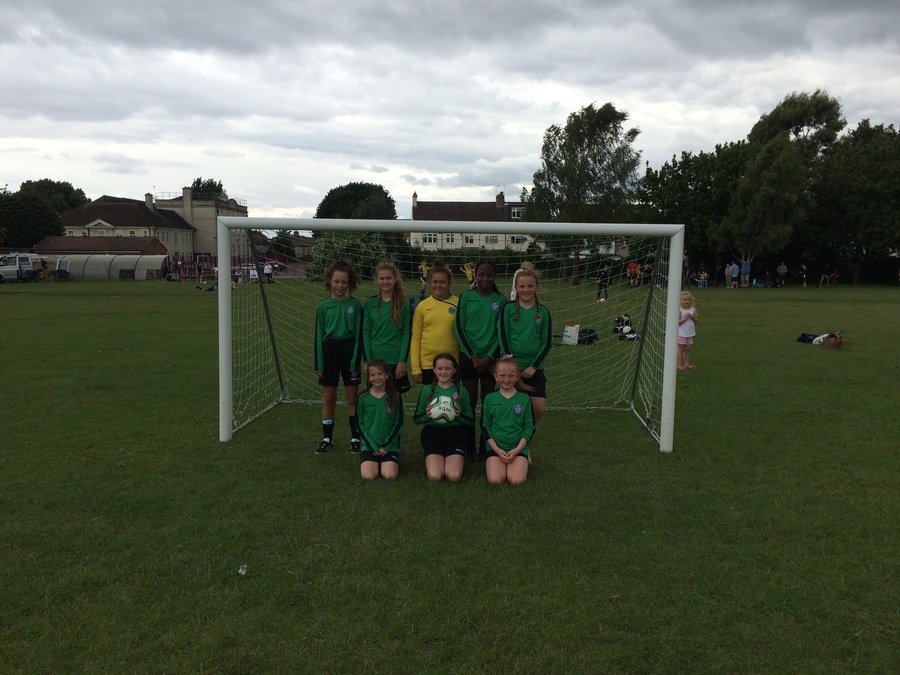 Year 5 & 6 Kwik Cricket
This week, a group of boys from Year 5 and 6 represented Scotts Primary School in a Kwik cricket competition. The boys played a total of 6 games and through determination, team spirit and courageous belief in themselves managed to win 3 games. They were undaunted by some of the other competitors and played valiantly to place 6th overall. I would like to take the opportunity to thank the boys involved and say as a school we are all proud of their achievements this year. Congratulations to Reiss, Tyler, Riley, Tommy, Stanley, Callum, Joe and Albie.​
Year 1 and 2 Football Tournament
What a day! The Year 1 and 2 footballers braved the horrendous weather to play in the borough football tournament at Play Football Romford. It was the first competition for most of the children and they loved the experience. Their behavior was impeccable and effort just brilliant. There was a mixed bag of results but lots of fun had. Well done to the following children – Dylan, Euan, Ell, Henry, Freddie, Teddy, Millie (Year 1), Teddy V, Chester, Taylor, Bobby, Hayden, Lacey, Isla M-R (Year 2).
Year 3 and 4 Rugby Megafest
Well done to the Year 3 and 4 children who competed in the Havering Megafest Rugby Competition. There was some good rugby played and all of them got stuck in. The Year 3 team won a certificate for demonstrating good team work. The children competing were - James, Harry M, Finlay, Bobby, Zurial, Orlaith, Oma, Olivia, Maisie, Jayden, Daniel S, Teddy, Miller, Megan, Dahlia, Holly-Ann, Michael P and Kira.
Year 5 and 6 Netball Quarter Finals
A huge well done to Scotts Netball team who made it through to the quarter finals of the Havering Cup. They faced Newtons, last year's finalists. Unfortunately, they lost 11-5, but there was some fantastic netball played, great determination shown and huge effort from the whole squad. They should be so proud to have got this far in the competition which started with 40 teams in it. As a group they have continued to go from strength to strength since starting netball in Year 4. Well done to Bomi who was voted player of the game by the opposition. The team players were - Brooke, Bomi, Ria, Findley, Eloise, Reece, Abby, Tilly, Olivia and Sam.
Discocise Days
All classes from Reception to Year 6 were treated to a Disco-cise session where they put on their glow stick bands and exercised to music with the lovely Lauren. Lots of fun was had by all, heart rate's increased and the children's best dance moves were demonstrated. Lauren was very impressed with the children's behaviour and the confidence they had.
Year 5 & 6 Havering Girls Football Tournament
Well done to all the girls who took part in the tournament on a very blustery day. They showed great team spirit and courage. They played well and just missed out on a quarter final place. Twenty three schools took part in the tournament which just shows how popular girls football has become.
An adult at the event commented on how well behaved the girls were.
Well done Brooke, Lily, Bomi, Abby, Rosie, Lily-Rose, Harriet, Eloise & Tilly, you should be very proud of yourselves.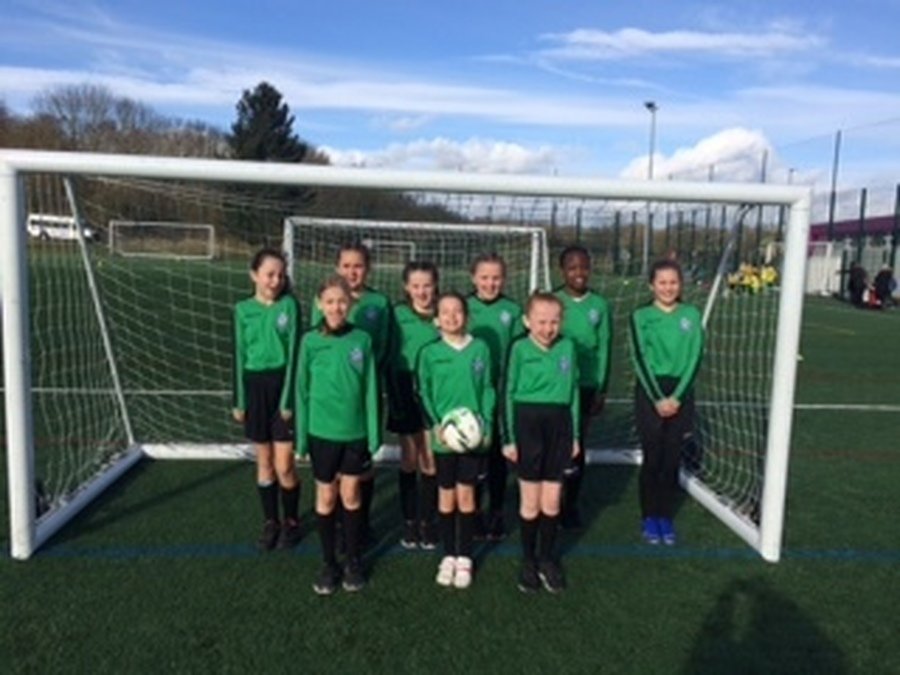 Year 1 & 2 Sportshall Athletics
A huge well done to our Year 1 and 2 children who took part in the sportshall athletics competition at Hornchurch Sports Centre. At Scotts we held a competition in our PE lessons to see who the best athletes were across the Year groups - so the children selected were done so because of their sporting prowess. For many it was their first time competing against other schools but they were all confident and put in great performances. Overall the Year 1's came 5th out of 18 schools and the Year 2's came 4th out of 23 schools. On top of this they won the 'Passion' award for their commitment throughout the morning. Well done to Paige B, Tillie F, Millie P, Ell W, Ellie Q, David A, Rabih V, Louis W, Matthew L, George M, Teigan H, Isla M-R, Indie P, Betsy C, Amara K, Elisha K, Teddy V, Noah B and Taylor B. They did themselves and the school proud.
Healthy Eating Smart Sessions
The Year 5 and 6's took part in healthy eating smart sessions this morning which involved them learning about different food groups and how much sugar is in certain foods. They also got to make their own wraps, and learnt how to chop fruit and vegetables properly. Lots of fun was had! Thanks to Sharon and Gill for giving up their time.
Netball
Wow! What a performance the Year 5 and 6 netballers put on. From the superstar shooters, to the solid centre court, to the dazzling intercepting defenders, EVERYONE played their socks off. It really was an amazing team effort and we are so proud of each and everyone of you. The final score was 22-5 v Ardleigh Green, which means we are now through to the quarter finals! Player of the match today was Abby, for her superb shooting against a defender who was at least 2ft taller than her. This didn't phase her one bit and her shots kept flying in! A huge well done to Abby, Reiss, Eloise, Tilly, Olivia, Sam, Findlay, Brooke, Ria and Bomi and good luck in the quarter finals:-)
Boccia
Well done to the eight children that represented Scotts at the Borough Boccia competition. They were all superstars on the day showing incredibly good behaviour and some great bowling skills. All three teams had a mixed bag of results meaning they finished mid-table. They won the School Games certificate for 'Respect'. Congratulations to Harley, Lucas, Hridit, Raayan, Phoebe, Mitchell, Zac and Blake.
Gymnastics Club
Well done to the Scotts girls that took part in Jaybee's In-House Gymnastics competition. All of the girls below were placed winning medals in different categories.
Little Musketeers Fencing Day
Year 2, 4, 5 and 6 were treated to a day of fencing run by Olympian James Beevers. The day started with an inspirational assembly where the children had the opportunity to listen to James and watch some fun fencing activities. Then, throughout the day, each class had a session learning the basic skills of fencing and the 'on-guard' position. We are hoping to have a fencing club starting in January so please look out for this if your child enjoyed the day!
Junior Sportshall Athletics
A huge well done to the 40 children that took part in the Borough Sportshall Athletics competition. They all tried their best in both the field and track events and showed impeccable behaviour throughout the day. The Year 3 and 4 team came 6thoverall and won the 'Passion' award. The Year 5 and 6 team came 4th. Congratulations to all involved!
Cross-Country Club
A huge well done to the children that have been coming to cross-country club every Wednesday morning before school since September. The commitment you have shown turning up to training on a weekly basis is very impressive. Without doubt all of you have shown an improvement in your fitness, so that's 40 fitter, healthier children in 12 weeks! You should be very proud of yourselves...... James L, Dhaval, Kiran, Nikhil, Noah D, Zain, Orlaith, Summer, Thomas W, Maisie, Mitchell, Paige, George, Oma, Harry B, Harry M, Jayden, Jake, Emad, Mikey, Daniel, Jacob, Ciaran, Harry F, Brooke, Henry, Joe, Findlay, Jack, Caylee, Isabelle, Lily-Rose, Oli, George F, Rosie, Eloise, Sam, Calum and Kai.
Weekend sporting action
Firstly, Year 6 pupil Rosie represented Havering in the London Youth Games Cross Country event. She came 36th and was the first Havering girl to finish in the U11 age category. Rosie has never done a big race like this before so it really is an amazing achievement. Havering finished 3rd place overall. The link below is of all the results.
Secondly, Reiss and Tommy in Year 6 were selected to enter a regional orienteering event after finishing 3rd in the Borough competition. They not only came 1st but completed the 5 mile course in 32 minutes and 31 seconds, which the organiser said is the fastest time he has ever seen that course completed in!
Finally, the cross-country winners made it into this weeks edition of the Romford Recorder, (article below).
Year 5 & 6 Borough Tag Rugby
Well done to Scotts today at the Tag Rugby competition. The team in the competition won 3 and drew 3 meaning they finished in 3rd place in their pool overall. The team in the festival showed improvement as the day went on, they didn't score a try in their first 3 matches, but did in their last 3 and even won the last game 3-2! Player of the day goes to Tobi for his lighting speed and scoring the most amount of tries. Everybody that went displayed superb behaviour and great team solidarity. Thank you to the parents who came to support too, I know the children loved having you there. Well done to Rosie, Bomi, Eloise, Ria, Brooke, Lily, Abby, Carys, Joe, Jack, Findlay, George, Riley, Tobi, Charlie, Jayden, Danny, Abbie, Kai and Calum.
Borough Cross-Country Competition Years 3-6
A massive well done to all of Scotts cross-country runners who took part in the Borough competition today. There were fantastic performances by all, but special mentions must go to Summer in Year 3 who finished 1st in the Year 3 and 4 girls category; Jayden in Year 4 who finished 6th in the Year 3 and 4 boys category; Rosie in Year 6 who came 1st in the Year 5 and 6 category; Findlay in Year 5 who came 3rd in the Year 5 and 6 category. To have somebody from each age group finish in the top 10 with over 250 runners in each race is absolutely incredible. The children have shown great commitment coming to training every Wednesday morning since September. Their hard work definitely paid off. This years results are without doubt the best we have ever achieved at the Borough Cross-Country. Well done to Noah D, Harry B, Jayden W, Ciaran M, James L, Daniel S, Summer S, Orlaith M, Masie F, Paige W, Amelie M, Lillie L, Findlay M, Jack M, Sam P, George Fau, Rosie W, Lily-Rose B, Isabelle P, Eloise and Brooke. I am so proud of you all!
Mrs White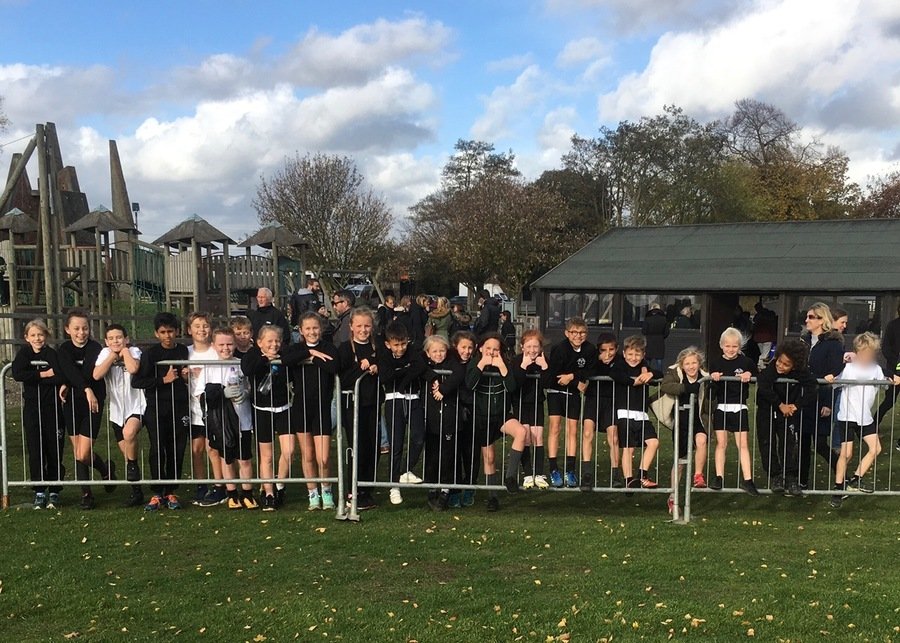 Good to be different day
Year 5 and 6 took part in some different sports today as part of good to be different day. They tried seated volleyball, boccia and visually impaired badminton. All had lots of fun and appreciated the difficulty of playing these sports if you had a disability. They learnt about the Invictus Games and even watched some video clips of these amazing athletes.
Year 6 Orienteering Competition
By Tommy, Reiss and Abby
On 9th October, an extraordinary orienteering competition took place at Stubbers. The pupils, chosen from Year 6, were: Tommy, Reiss, Abby, Carys, George, Calum, Kai, Rosie, Bomi, Riley, Eloise and Victoria. Everyone had a lot of fun even though it was tiring, soaking wet and very muddy!
It was challenging as it was so muddy and the Stubbers staff wanted to find the best teams. There were two courses, one for primary schools and one for secondary schools. Some of us got a bit lost between the two courses! There were enormous puddles which became obstacles that we needed to get around – some people had to rescue their shoes because they ran straight through!
Well done to Reiss and Tommy who came 3rd out of 65 pairs and they even got a medal each. They have also been asked to represent Havering in the Regional competition being held in November.
Netball match v Clockhouse
Firstly, well done to everybody who have been attending weekly netball training. Numbers have reached a record high this year and we currently have 54 children on the register. Let's hope the enthusiasm continues into the cold, wet months! First match of the season and both the A and B squads played. It was a great game with Scotts leading for a lot of it. Unfortunately the final score was 11-9 to Clockhouse but everybody tried hard and played some good netball. It was nice for our newcomers to experience what a game of netball should look like too. Here the teams are with the Borough Olympic Torch.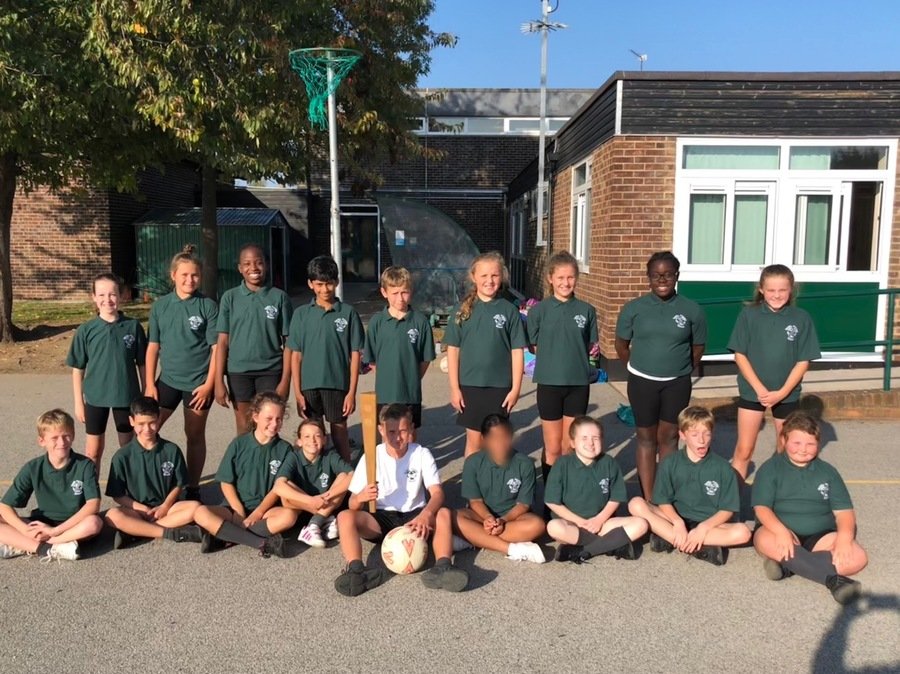 Girls Borough Cup Football
Well done to Brooke, Lily J, Lily-Rose, Eloise, Harriet, Abby, Summer, Rosie, Tilly and Bomi who played in their first football cup game for the school as a team this year. It was a nail bitting game that ended 1-1 at full time. This then meant there had to be penalties. Nerves got the better of our girls and they were very unlucky to lose 2-0. Mrs Knapp and Miss Ballard are looking forward to continuing with the girls weekly training and seeing how they do in their upcoming matches.
Borough High 5 Netball Tournament
A huge well done to Scotts Netball team who played in their first competition of the year. They worked fantastically as a team and managed to get through to the semi-finals! So proud of them all. Congratulations to Findlay, Reiss, Abby, Bomi, Olivia, Tilly and Eloise.
Free Premier League Primary Stars equipment pack
We are very excited to announce that we received a delivery of a free Premier League Primary Stars equipment pack.
It was stocked full of items including Nike match footballs, training bibs and numbered and lettered floor markers, the Premier League equipment pack will aid teacher delivery of active lessons across the curriculum.
It was awarded to pupils at Scotts School following Mrs White's successful application. The scheme is part of the Premier League Primary Stars education programme which uses the appeal of Premier League and professional football clubs to inspire children at primary schools across England and Wales the opportunity to learn, be active and develop important life skills.
Richard Scudamore, Executive Chairman of the Premier League said: "The Premier League Primary Stars equipment packs provide a fantastic boost to schools at the start of the new school year. We hope that coupled with the free downloadable online resources, we can inspire children to do their best in the classroom and on the sports field."

Welcome back!
Our Year 5 and 6 children have already applied and been selected for Scotts Sports Crew this year. The successful children were:- Findlay, Caylee, Lily, Henry, Tilly-May, Brooke, Emmi, Lily-Rose, Amelia, Tobi, Ore, Ruby, Thulasi, Anastasia, Isabelle, Eleanor, Hannah, Harriet, Abby, Rosie, Eloise, Bomi, Tyler, Ria, Riley, Olivia, Tilly, Areesha, Sam, Kai, Calum and Reiss.
Thank you for the huge amount of applications and well done to those of you that got selected. I am pleased to say that they are already doing a great job running our 'Scotts Mile' at lunchtimes.
SPORTSMARK GOLD AWARD
We are delighted to announce that we Scotts School have achieved the Gold School Games Mark Award for the 2017/18 academic year. The School Games Mark is a Government led award scheme launched in 2012, facilitated by the Youth Sport Trust to reward schools for their commitment to the development of competition across their school, and we are delighted to have been recognised for our success.
We are extremely proud of our pupils for their dedication to all aspects of school sport, including Scotts Sports Crew who made our school sport competitions possible. As part of our application, we were asked to fulfil criteria in the areas of participation, competition, workforce and clubs, and we are pleased that the hard work of everyone at our school has been rewarded this year. We look forward to applying once again in 2019!