Science
This year, we have been supporting children to develop their working and thinking scientifically skills by encouraging them to take part in as many investigations as possible! Below is a gallery of some of our favourite pictures from this year, taken across the school!
Brentwood School Science Exhibition
A team of 6 boys from years 4 and 6 represented Scotts Primary School at the Brentwood School's annual science exhibition. The theme this year was "the wonder of science". Our entry was themed all around eggs, including complicated theories including osmosis and basic chemical reactions. The boys all represented the school magnificently and came away with one of the top prizes!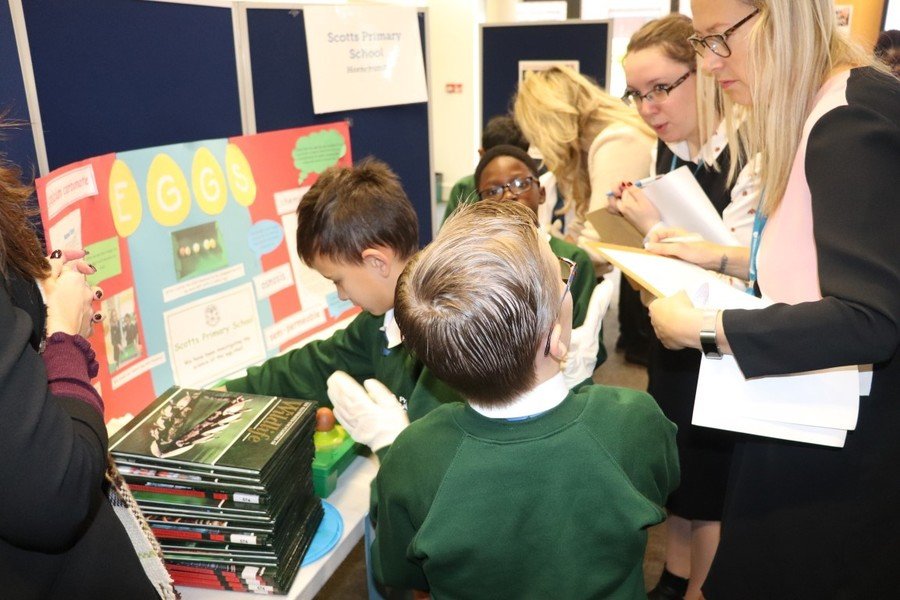 Super Scientist!
Children in Year 2 were all invited to take part in a Science competition last term, which involved them designing their own invention that would somehow improve life on planet Earth!
The designs were completed as homework tasks and posted of to a company called Sims, who were running and judging the competition. Amazingly, Aidan from 2T had his design chosen out of hundreds who had applied!
He won a fantastic prize for our school - a workshop with Sublime Science! The write up of his entry can be found here:
https://www.capita-sims.co.uk/resources/blog/sims-primary-lesson-plan-competition-final-five