Our PSHE scheme is regularly reviewed to ensure that it is relevant and up to date with current legislation. Children have set weekly PSHE lessons, as well as the values of these lessons being core factors in all areas of the curriculum and school life.
Autumn medium term plan-all year groups
Spring medium term plan-all year groups
Summer medium term plan-all year groups
As the Long Term Plan states, the Summer term is focused on RSE, adapted and delivered to children in a completely age-appropriate way. This was discussed and shared with parents at our recent parent partnership meeting and has been shared with all parents electronically.
Our whole school debates
Last year, 3S led a whole school debate.
'Should animals be kept in captivity?'
After a great discussion led by 3S, the overwhelming vote was 'against'. Well done 3S!
This year Parliament Week focused on 100 years since women gained the right to vote. Some classes were so inspired that they wrote letters to our local MP Julia Lopez and went on 'Votes for Women' marches!
Also, a big thank you to Councillor Gillian Ford for visiting Scotts during Parliament Week.
Each term we celebrate 'Good to be Different Day', celebrating diversity within our school. Each term we have a different theme.
Inside Out
A recent 'Good to be Different Day' was themed around Mental Health and the Disney film Inside Out. The film is set in the mind of a young girl called Riley where five personified emotions - Joy, Sadness, Anger, Fear and Disgust - try to lead her through life as she adjusts to big changes in her life.
Each year group was given a different emotion to focus on in class, which has raised even more of an awareness of Mental Health throughout the school.
Here is a photo of our fantastic GTBD display board.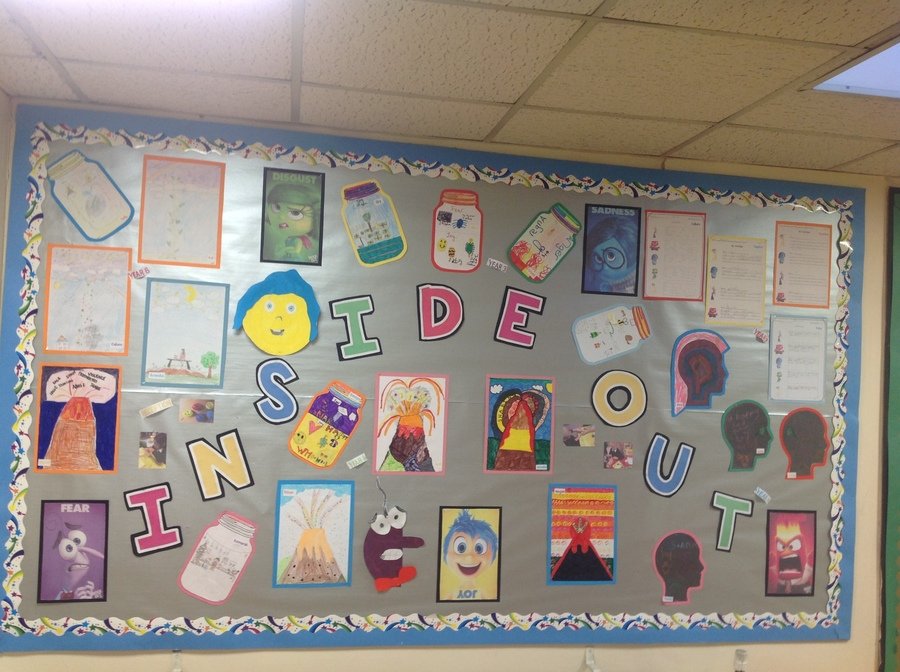 Another 'GTBDD' last year was themed around 'proud to be me', with a focus on our different races and tackling prejudice and racism.
At Scotts, we are proud of the global work that we have been part of and continue to develop. We have had visits from teachers and pupils from Bangladesh, China and Denmark. We all found these visits to be incredibly enriching and we look forward to future projects!
Today's children are growing up in an uncertain and rapidly changing world. Shifting global powers, a globalised economy and global challenges like climate change and poverty mean they will be faced with difficult choices in their lives.