Imagine...with all your mind, Believe...with all your heart, Achieve...with all your might.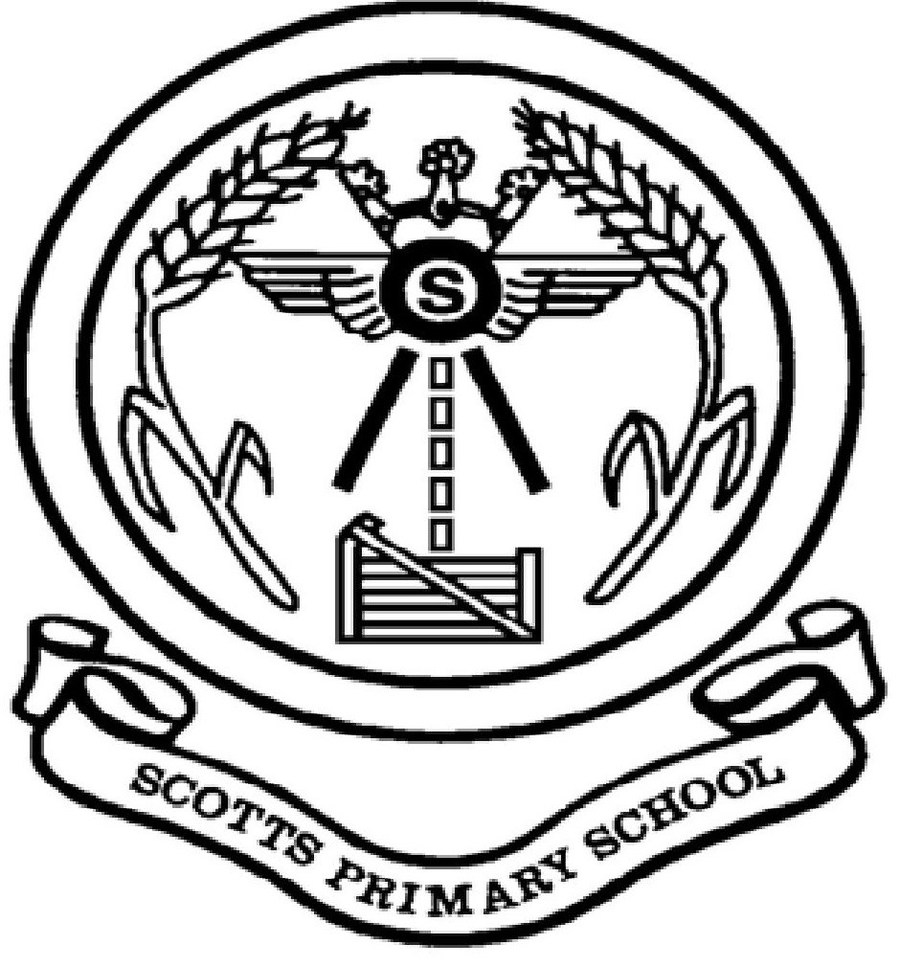 RECEPTION INTAKE 2021/2022
This year, we are not able to host the open days that we usually would, which unfortunately means that we are unable to meet all of our prospective parents and answer your questions in person. We have put together some information on this page, along with a form for you to post any questions that you do not currently have the answers to. We will then share these and keep this page updated with Frequently Asked Questions.
Thank you for your interest in our school and for taking the time to find out more about us. We look forward to meeting some of you in the near future.
School information
School day
Gates open-8.30
8.55-registration
10.40-break
12.00-lunch
3.00-EYFS/KS1 hometime
3.10-Lower KS2 hometime
3.20-Upper KS2 hometime
2020-2021-Meet the team video
We have created this video to introduce our full team at Scotts Primary School.
Click on 'MEET THE TEAM' below to watch the video.
COVID-19 home school agreement
Havering catering services new menu
Havering Council is the admission authority for all community schools in the London Borough of Havering. This means that it is the Council's responsibility to set the admissions criteria and make the decisions as to which pupils are admitted to this school.
The admission arrangements can be viewed on the following page:
https://www.havering.gov.uk/info/20008/school_admissions/482/school_admissions_arrangements_and_statistics
Information for parents wishing to transfer their child to this school from another school (In Year Applications) can be found here
Early Years Foundation Stage curriculum
Please pose your questions on the link below:
How long is the school day?
Currently, our gates open at 8.30am, ready for children to start school at 8.55am. Reception children finish at 3.00pm. This is due to staggered finishing times as part of our COVID-19 risk assessment.
Each day is 6 hours 5 minutes.
How many children are in each classroom?
We have 30 children in each classroom.
Who is the EYFS lead?
Mrs Taylor, the Deputy Headteacher, is currently the EYFS Lead, while Mrs Dight is on maternity leave.
Which phonics program do you follow?
We use Letters and Sounds.
What homework is set for Reception children?
Children are set homework weekly. They are given two books to read each week. We ask that children read 5 times a week. They are also given words to learn and weekly phonics homework.
How do you deal with behaviour concerns?
We follow a consistent behaviour approach, with positive behaviour strategies in place and clear rewards and sanctions there to encourage good behaviour. Our full behaviour policy can be found in school information - policies.
Do you have a breakfast and after school club?
From January 2021, the school will be taking over the breakfast and after school provision. Any parent needing this provision can complete a registration form when they have been offered a place. We will expand the provision to ensure that we can meet the needs of our parents.
Do you aim to develop a relationship with the child's family to enhance their learning and form a community?
We pride ourselves on being a community school. Relationships between staff and parents are very important to ensure the best possible outcomes for your child. Where possible we ask parents to take part in workshops and events in school as well as communicating on a regular basis.
Do you have any special interest groups that the children can join outside of standard curriculum topics? e.g sports, music, pupil council/ambassadors, art etc?
Due to current COVID-19 restrictions, we are not running the clubs that we usually would. However, as soon as we are able to, we will look forward to starting our many clubs, including football, cricket, netball, drama , art, singing, to name a few!
We do have a school council, with two representatives chosen from each class.
Do you have any forums for parents to understand what the children are learning and to give feedback etc?
We host parent partnership meetings on a termly basis and send out parent questionnaires to get feedback from parents. We also ask for parents to complete surveys following an in school activities, such as parent workshops or curriculum events.
Do you have an active PTA?
We have a very active PTA, Friends of Scotts Association (FOSA). Further information can be seen on the school website in the 'parents' tab.
Do you have an online portal?
Each class has a Google Classroom, where homework and messages are posted. This is also where any remote learning takes place if needed.
Do you have a music studio or music facilities? Is music part of the children's curriculum?
We do not have a music studio, however our children do have weekly music lessons as part of our curriculum. These lessons take place in the classroom and any instruments needed are taken into the classroom. Music is also part of our weekly assemblies and where possible we have workshops throughout the year to celebrate and immerse ourselves in different genres.
In Reception music is part of the children's ongoing provision, as well as in taught sessions.
In KS1/KS2 children have the opportunity to have 1:1 musical instrument lessons from Havering Music School.
Do you have an IT department?
We have a Computing Lead in school and our
technical
support is from Havering. Computing lessons and the use of technology are embedded as part of the curriculum within classrooms.
What is your provision for PE, do you use an outside company or is it taught by in-house teachers?
All of our PE lessons are taught by class teachers.