SUMMER 2019
Grand Opening of our Multi Use Games Area
On Friday 12th July, Ricky from the West Ham Foundation visited Scotts for the grand opening of our MUGA. All classes from Year 2 upwards participated in sports workshops throughout the day and had lots of fun!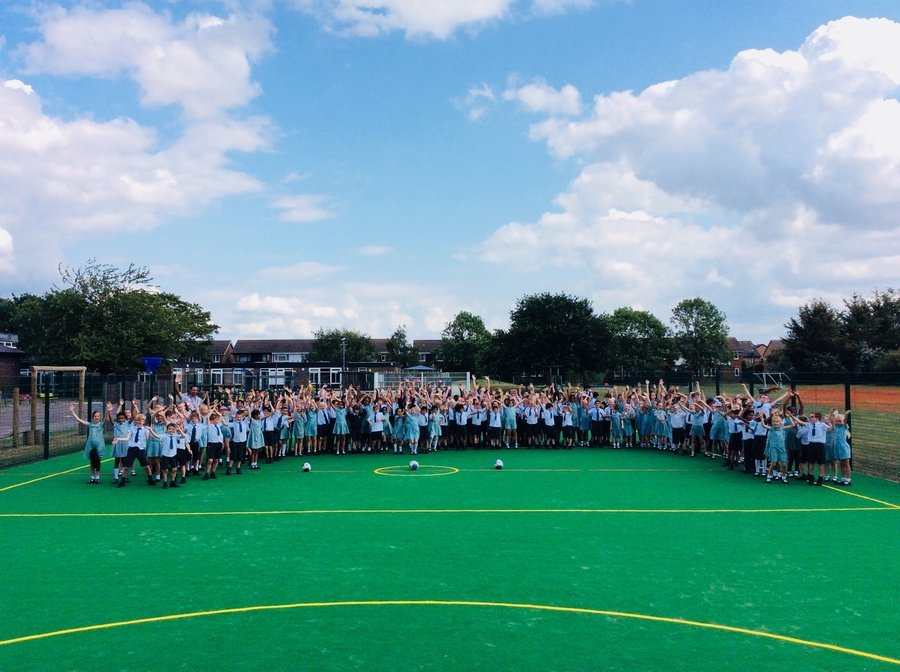 Brentwood School Science Exhibition
On the 24th November, a group of gifted and talented scientists from Key Stage 2 were invited to present a project at the Brentwood School's annual exhibition. The theme for this year was "the wonder of science". With the support of Mrs McLaren, the children compiled an amazing project all around eggs, featuring an investigation on how strong an egg shell is - would you believe that you can balance over 16kg on four egg shells?! The year 5 and 6 children also delved into osmosis and chemical reactions by removing the shell of an egg in vinegar and observing osmosis in action as food colouring penetrated the semi-permeable membrane!
The children who attended were commended by the team of judges for their confidence, charisma and thirst for learning! We were very proud of their efforts and it was great to see that two Year 6 students were recognised for their talent with one of the top prizes!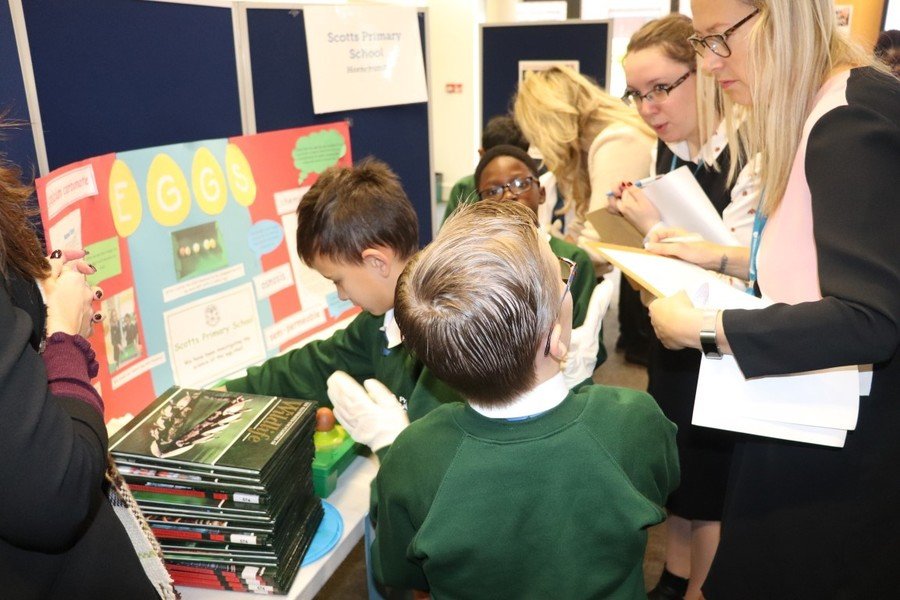 Enabling Enterprise
Last year, the whole school took part in an enterprise project to develop business skills. Children who shined in this field were all invited to attend a special trip to experience the business sector first hand!
On the 30th October, children from Year 2 - Year 6 visited a company called JLL, who are based in Canary Wharf. The children learnt about the company and enjoyed a tour of the offices. They then took part in an infrastructure style challenge, during which children had to work in mixed teams to develop and pitch plans for a new bridge to be built.
The children created some incredible bridge models and represented the school fantastically throughout the day!
SUMMER
Scotts Mile
Well done to everyone who has taken part in the Scotts Mile last academic year. Lots of you have completed your half marathon; some have completed the London Marathon and two Year 3 children have managed to complete the New York marathon too. For their outstanding commitment Joe and Findlay will receive a 'determination' wristband. Also, a big thank you must go to Mrs.McLaren for designing and putting up the display board in the hall which has allowed us to track the progress of each child and determine the class who has completed the most miles. The winners this term are 3S.
Half-Marathon achievers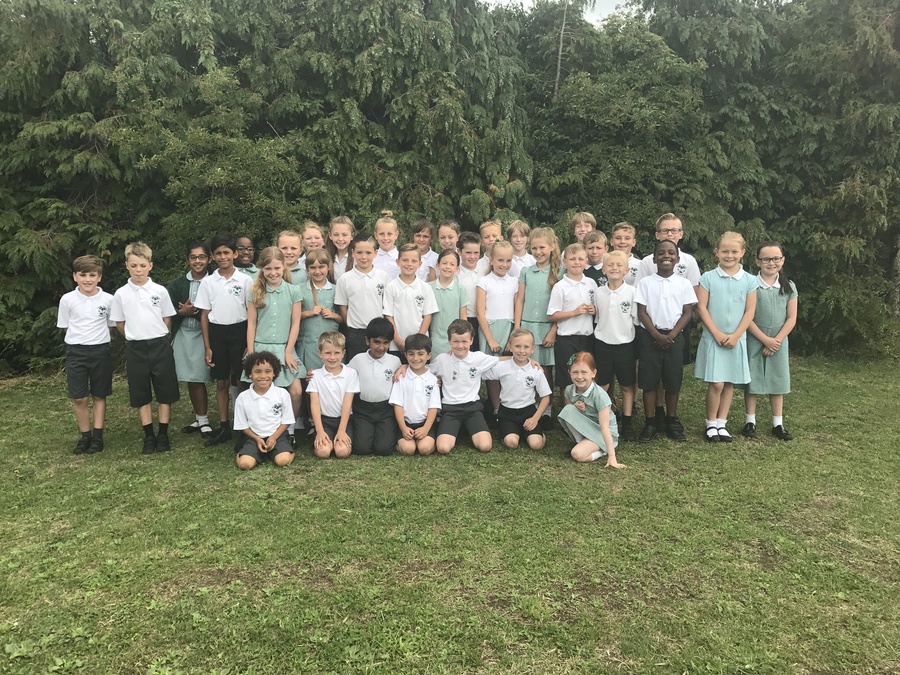 London Marathon achievers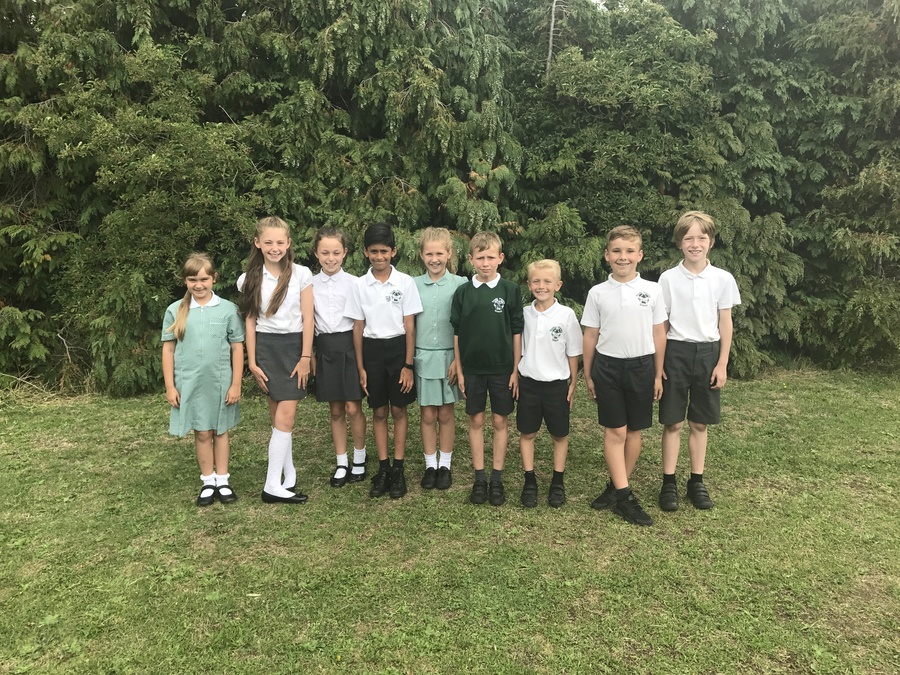 New York Marathon achievers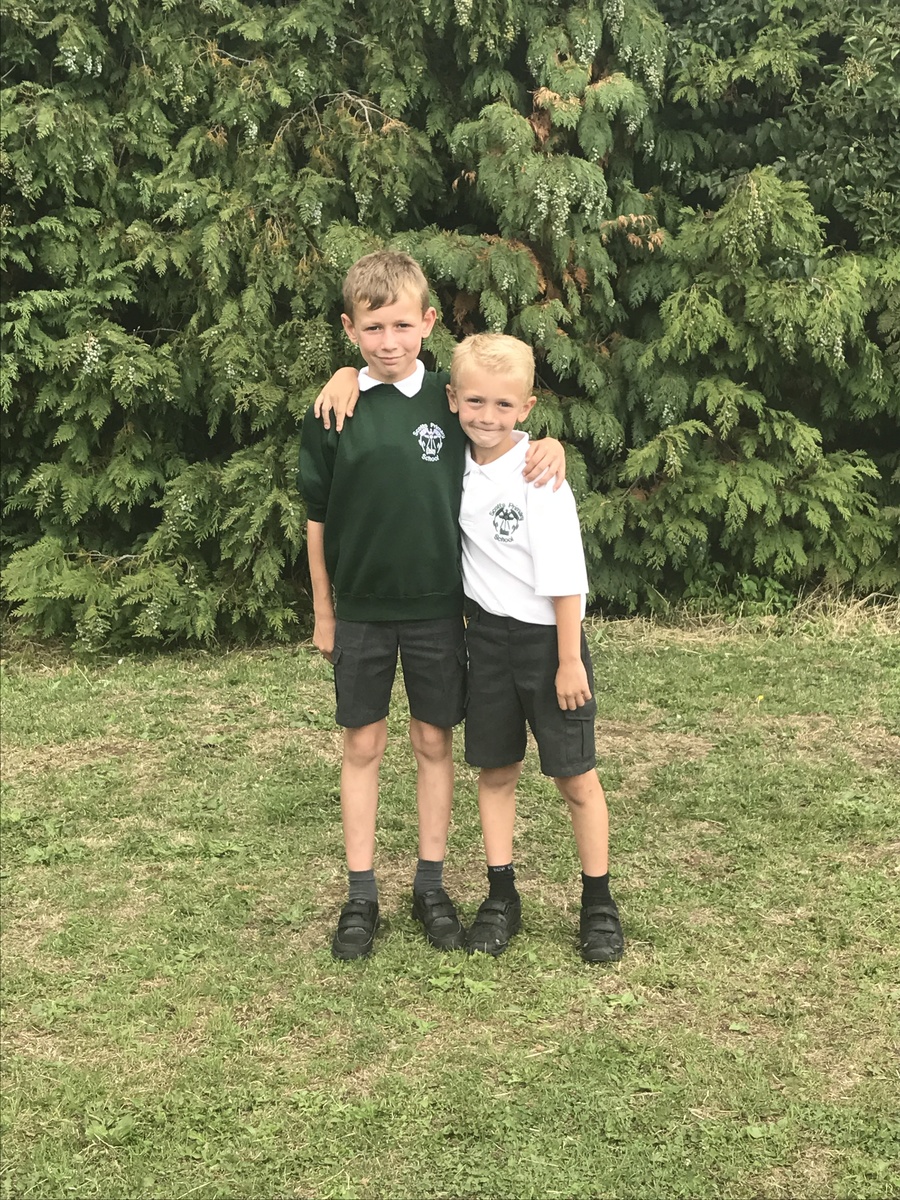 Scotts Sports Crew
Thank you to Scotts Sports Crew for all their help this year. They have been part of lots of sports events and taken on different roles such as coach, organiser, photographer and reporter. Without their help many of the events would not have been able to take place, they have done a grand job!
Change 4 Life Club
A massive thank you to Bailey, Maddie, Edie, Millie N and Brooke who have delivered Change 4 Life club to some of the Infants since January 2017. They have shown weekly commitment to this club and the feedback from the younger children has been fantastic. You should be very proud of yourselves. Hopefully you will continue to do some more coaching in the future and find your small gift will come in handy.
June
Linda Galloway Football Tournament
Well done to all the girls that played in the Linda Galloway Football Tournament on Saturday 10th June at Wykeham Primary School. We came 2nd in our Group and narrowly missed out on 3rd place by a single goal.
The girls all played really well and gave 100% effort. I was really proud of each and everyone of you.
Well Done girls.
Mrs Knapp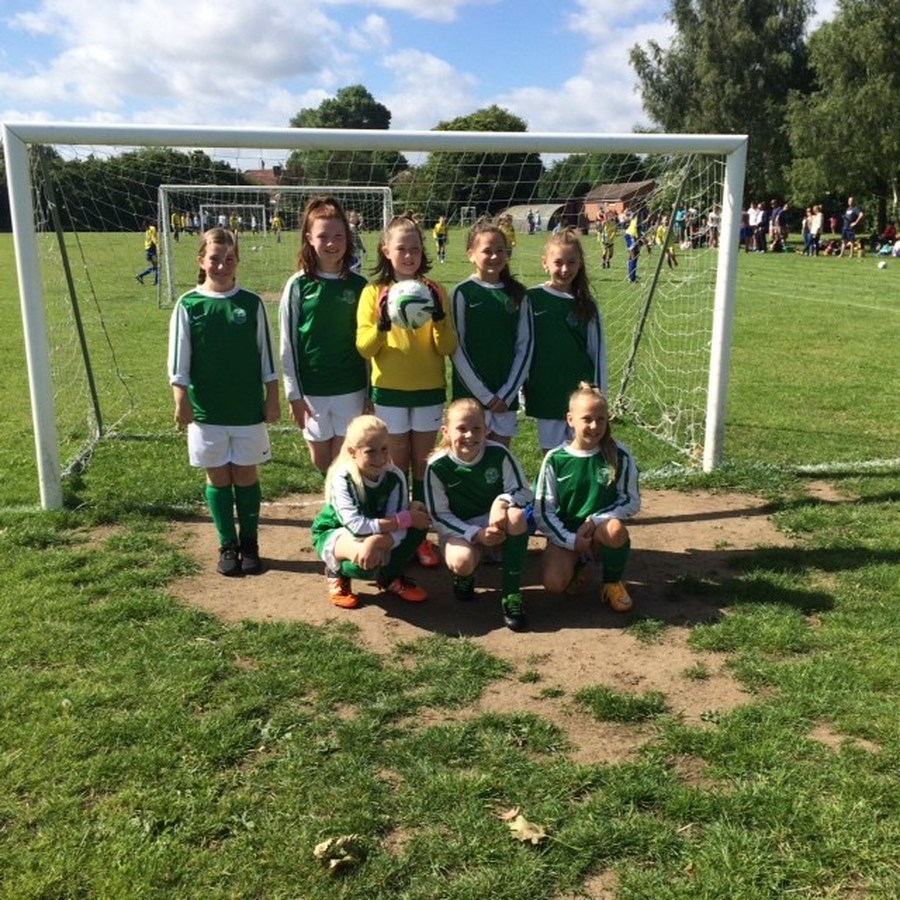 May
Scotts Mile Update.....
Well done to all the children that have shown dedication and commitment to the Scotts Mile this term. Lots of you have got involved and are racking up those miles! A particular mention must go to the following children for completing their half-marathon:
Year 3 - Tobi, Eleanor, Jacob, Joe, Findlay, Henry.
Year 4 - Ria, Tommy, Reiss, Samuel, Calum, Kai, Harriet, Angelica, Eloise, Tyler, Riley, Stanley
Year 5 - Findlay
Year 6 - Amy, Elysia, Edie, Brooke
These children have actually completed 26 miles and therefore completed the equivalent to the London marathon:
Year 3 - Joe, Findlay
Year 4- Samuel, Eloise
Year 6 - Brooke
After half-term, we look forward to the Year 2's joining in the marathon fun!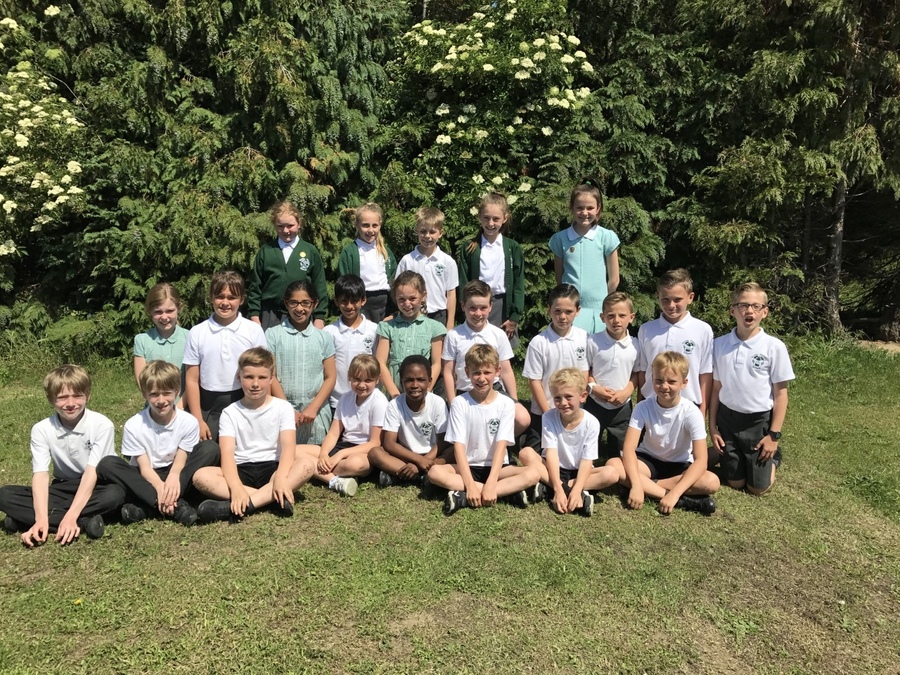 West Ham Take-Over Day
What a fantastic day we had at Scotts when West Ham United came in and took over our school! Years 1-6 did a practical session, which involved them completing challenges set by different West Ham players. This was then followed by a classroom-based session to test the children's knowledge, and in the juniors, their match report writing skills. Finally, throughout the day, all classes got creative with lots of different artwork, including mosaics, paintings and stick craft!
Special mention must go to the Year 6 Sports Crew who helped out all day, and in particular to Brooke Woodhouse and Millie Goldsborough who got recognised for being the most helpful, enthusiastic coaches throughout – well done girls!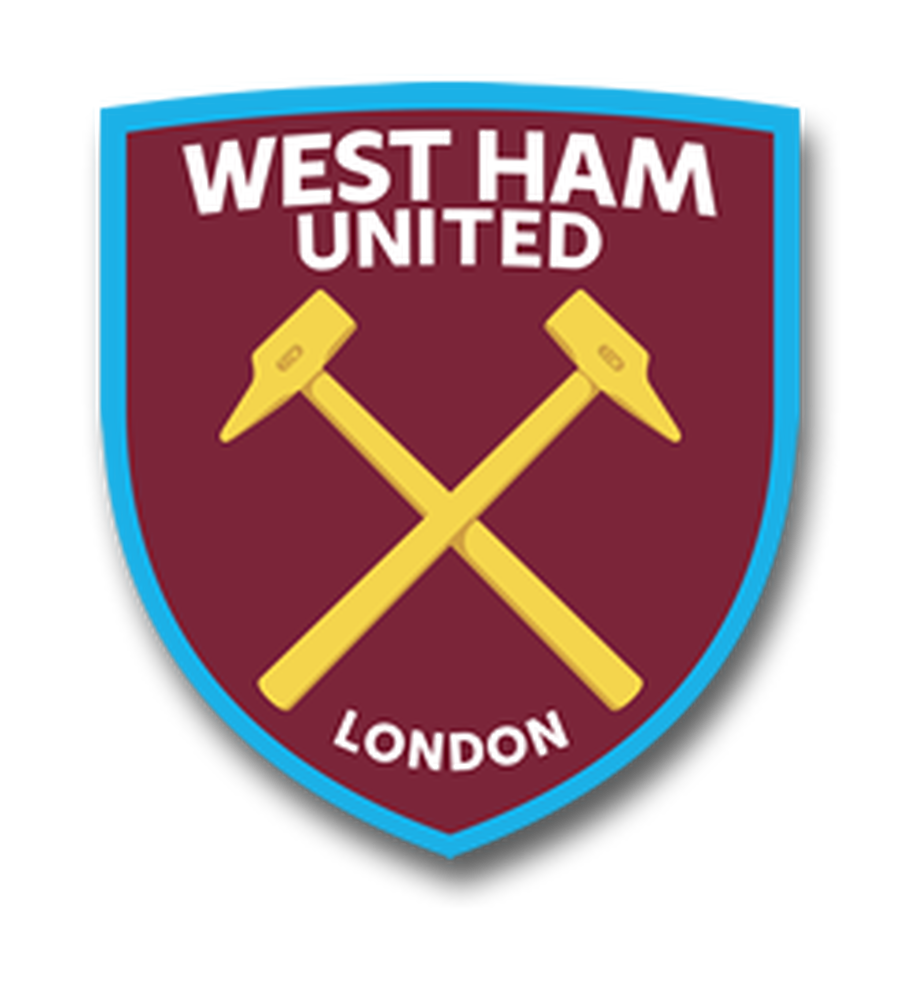 Walk London
A message from Samantha Wickens (Schools and Young People Project Officer STARS)
There will be 40 walks around London ranging from short strolls to more challenging routes, all starting and finishing within easy reach of public transport and all led by experienced guides. Walks include Family Favourites, which features a fun-filled quiz for the children, and the popular Animal I-Spy stroll searching for dragons, lions and unicorns.
They are a great way to get active and explore the spectacular views and sights the city has to offer. To book a free place, visit
www.walklondon.org.uk
Scotts Mile
We are very excited to announce that we have started a new fun fitness initiative which is taking place every lunch time for all of the Juniors. The aim is that the children run or walk a mile every day, or as many times in a week that they can. There are lots of milestones to reach - half marathon, London marathon etc. Certificates will be awarded when these are achieved. It has only been running for one week, but already considering this is a totally optional club we have had 3/4 of the Juniors take part. Some choosing to run three miles in a lunchtime, not just one! A big thank you must go to the members of the Sports Crew that are helping to officiate this club - without you it would not be possible.
It's been great to see so many children involved and enjoying themselves with the added bonus of getting fitter. Keep it up Scotts!
5-a-day Pentathlon
Well done to all the children in Years 1-6 who took part in a fitness Pentathlon. Everybody tried their hardest and some fantastic scores were achieved. The activities included using skills such as balance, accuracy, speed, endurance and strength.
Healthy Schools information sessions delivered by Year 5 and 6 to Year 3 and 4
After the Year 5 and 6's took part in a Healthy Schools Morning, they had learnt so much that they wanted to share their new found knowledge with the rest of the Juniors. The older children loved being the 'teachers' and used all sorts of methods to deliver facts and useful information, for example: a practical fitness circuit; showing what a healthy lunchbox could include; introducing the sugar scanning app; visual demonstrations showing the sugar shock; explaining what a balanced diet could include - but one thing is for sure, lots of fun was had by all! Taylor and Blake in Year 5 did a particularly good report, well done to them.
Sainsburys vouchers
Please continue to keep bringing in Sainsburys Active Kids vouchers. We will be using them towards new sports equipment for the school!
Miles the Mole air quality campaign

Air pollution in London is a growing problem. It's linked to almost 10,000 premature deaths a year. In Havering, pollution from road traffic makes up for around 70 per cent of air pollution in the Borough.

Havering is introducing Miles the Mole, our 'cleaner air champion' into schools in the Borough to teach children about the dangers of air pollution and what we can all do to help. Miles features in a film supported by money from the Mayor's Air Quality Fund and produced by the Council in association with TfL. The video highlights health issues regarding poor air quality and how it can be improved with some simple preventative measures.

Please click the link below to watch Miles the Mole film
https://www.youtube.com/watch?v=_gQHVmLeNfw

The key messages are:
· Switch off your engine whenever possible to reduce pollution
· Walk and cycle more to improve your health and the environment
· Get into greening: plant and grow more trees and flowers
· Enjoy the outdoors in Havering's beautiful parks and open spaces
· Sign up for air alerts www.airtext.info/signup
Mrs White
Cycle Grant
Scotts are very excited to announce we were awarded a cycle grant to purchase four new shiny bikes along with cycle helmets. These will be used after Easter in a cycling club to be set up for selected individuals.
Mrs White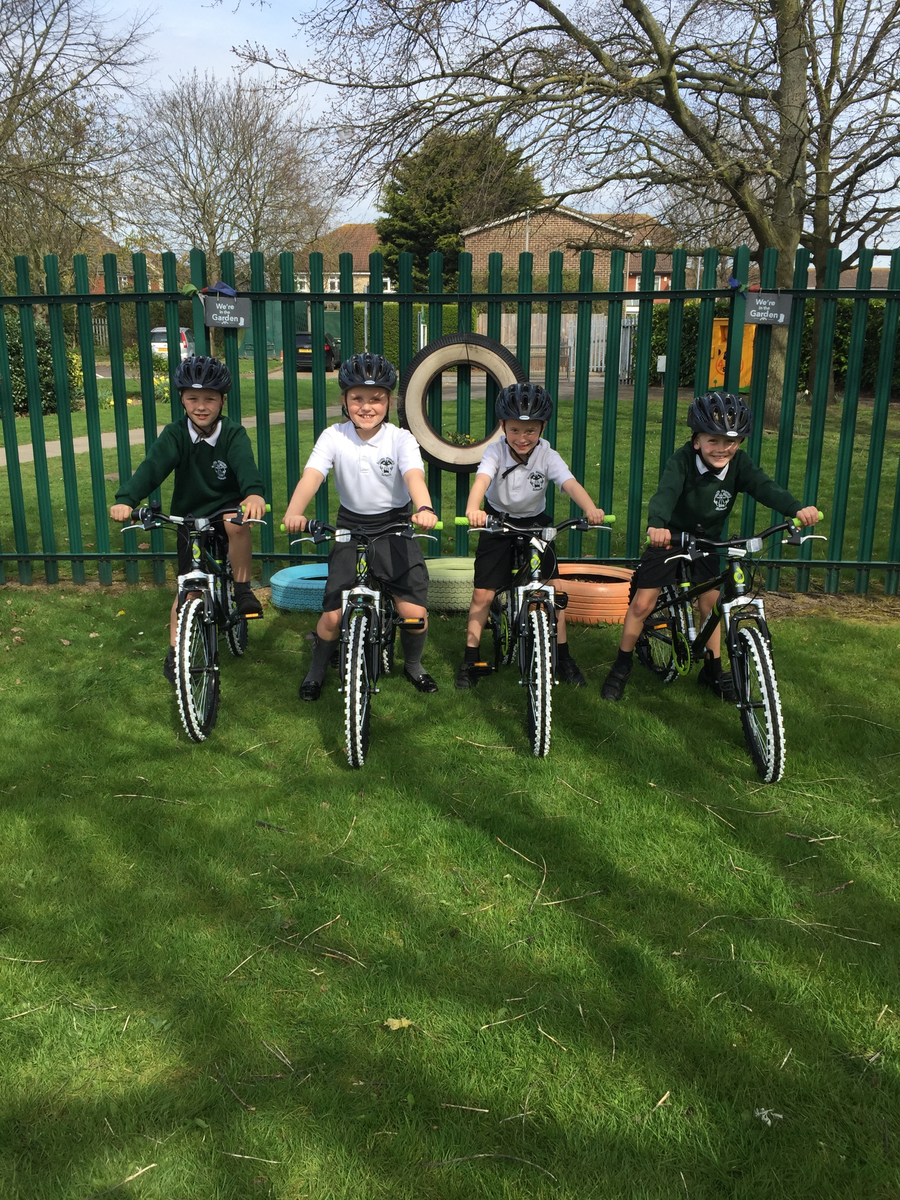 We have had a wonderful week celebrating the many talents that our children have. Some of the staff shared their talents too-all in the name of fun :-)
Well done to all of our children for sharing their diverse talents-you did a great job!
Year 5 and 6 Healthy Schools Morning
Today we welcomed Sharon and her team into the school to do a practical and informative 'food smart' session. All of the children took part in quizzes and practical explanations, as well as getting to make their own healthy wraps. They each received an information pack and some stickers to take home too.
For anyone that wants more information on being 'food smart' please download the free Change4Life apps. One of it's great features is that you can scan food barcodes and it will tell you what is in it. The children learnt today that there are 13.3grams of sugar in a small bottle of coke, that's more than a child's recommended daily intake!
Mrs White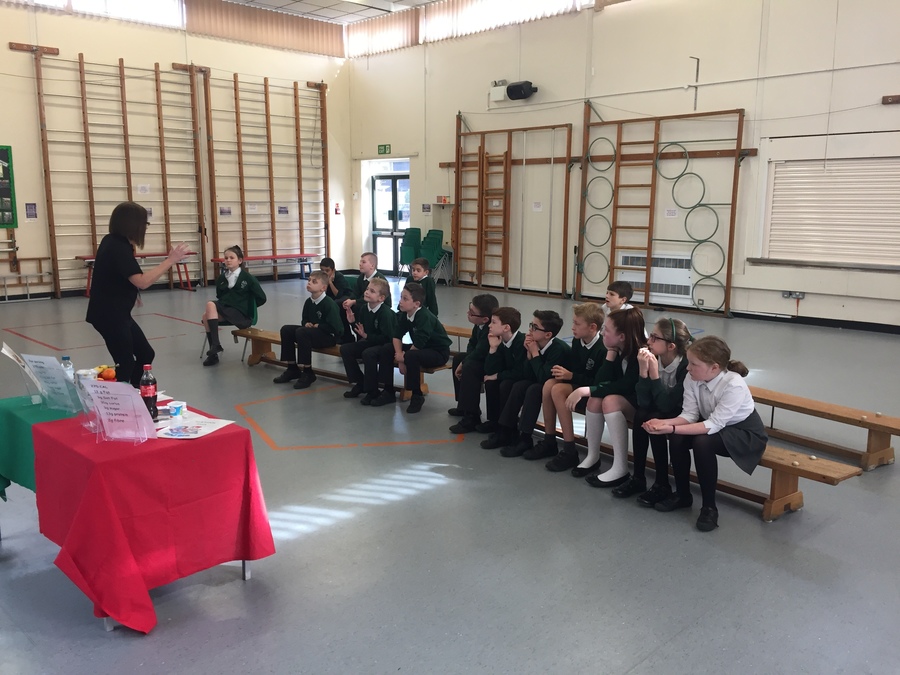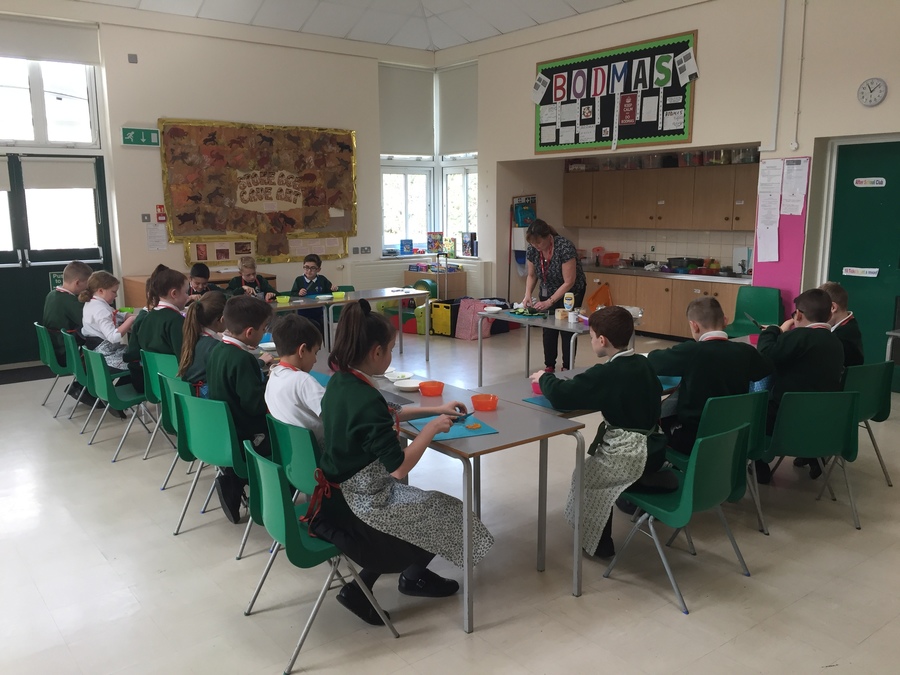 We had a wonderful time celebrating World Book Day. Remember to hand in your Reading Challenge by 27th March! Each key stage will win a prize.
February
Online Safety Day-7th February
Please remember to attend the parents meeting after school, being held by Dave Smith, Havering Services Computing and Online Safety Advisor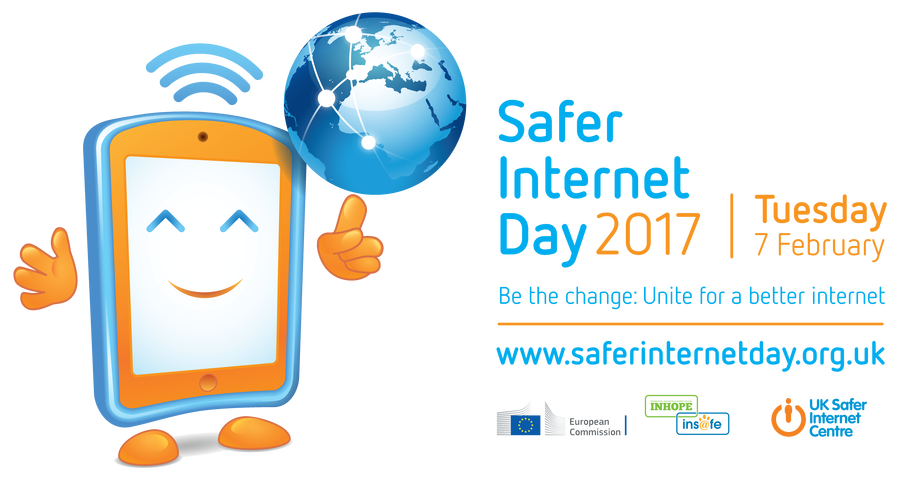 Some exciting news…..
Scotts is pleased to announce the launch of its new PE tracksuits. They are available to buy from Havering Schoolwear now, although will not be compulsory until September 2017.

Here is Findlay modeling the new tracksuit which will be worn for outdoor PE lessons plus any sports competitions your child is selected to attend -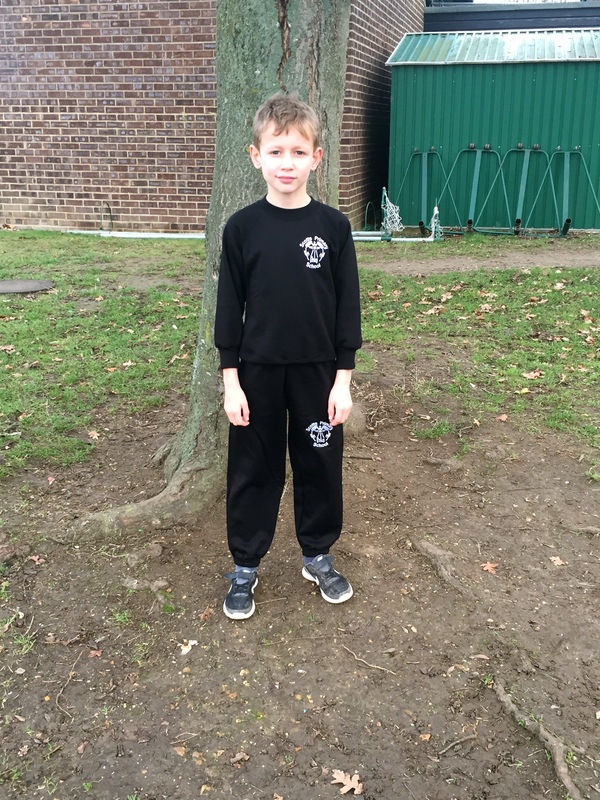 Prices are as follows:
Jumper £9.50 sizes 3/4 - 11/12, £10.50 size XS adult, £12.50 size S adult
Jogging bottoms £8.50 sizes 3/4 - 11/12, £9.50 size XS adult, 11.50 size S adult

Just a reminder, this is our indoor PE kit also modelled by Findlay. This should be worn for all indoor PE lessons plus any sports competitions-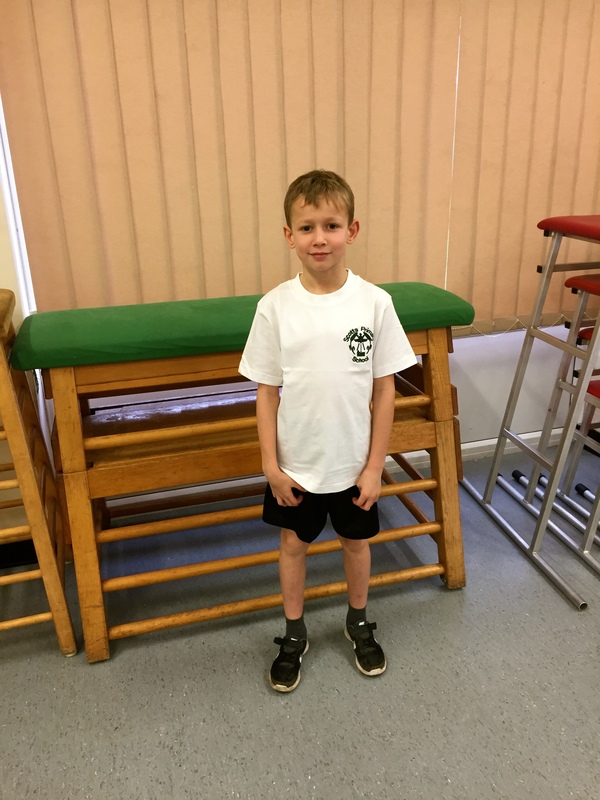 Mrs White
We had a wonderful day celebrating 'Good to be Different day', remembering to treasure everything that makes us unique.
Here is a special message from the staff that we shared:
We have been awarded the 'Youth Sport Trust' silver award! This celebrates all of the excellent PE work happening in school. Well done!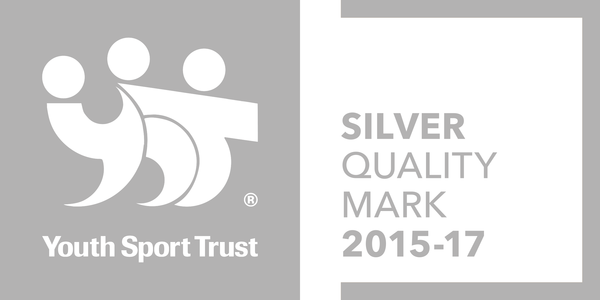 We have added a sound board to our sensory garden!
November
Pyjama story time evening
The children and teachers had a wonderful story time evening! Thank you to all the children for coming and showing such enthusiasm for stories. We decided that we would love to come to school in our PJ's every day!
Enabling Enterprise trip
A group of KS2 children had a fantastic trip to London with Miss Austin and Dr McLaren (School Governor) on 22nd November. The group were selected to demonstrate their excellent problem solving and team work skills.
They had a fantastic day and represented our school brilliantly. We are very proud to say that our school won the 'stock exchange challenge' after a unanimous decision from the hosts, Aon.
Well done!