Our teachers are Mrs Adams and Mrs Chart.
Our teaching assistant is Mrs Aynsworth.
Homework
Reading books will be changed on a Monday and Friday. Please be sure to listen to your child read at least 5 times per week at home. This will have a great impact on their fluency and confidence in reading aloud. Please ask 2 to 3 questions during each reading session that relate to the text or other similar texts to help improve comprehension skills (see the reading VIPERS below).
Homework will be set on Google Classroom each Friday and should be completed by the following Friday.
In Spring 1, we shall be reading 'Leon and the Place Between' written by Angela Mcallister and illustrated by Grahame Baker-Smith. Wanting to prove to his brothers and sister that magic really exists, Leon volunteers to be in Abdul Kazam's magic show and gets transported to a mysterious world. Filled with rabbits, doves, playing cards and magician's assistants - among other things - if a magician can make it disappear, it will end up in the Place Between!
SPRING 2
The Lion King - film unit
In term 2, we shall continue with our African theme and study the Disney animated feature 'The Lion King'. This film unit of work follows the adventures of the young lion Simba, the heir of his father, Mufasa. Simba's wicked uncle, Scar, plots to usurp Mufasa's throne by luring father and son into a stampede of wildebeests. But Simba escapes, and only Mufasa is killed. Simba returns as an adult to take back his homeland from Scar with the help of his friends Timon and Pumbaa.
Towards the end of term 2, we shall read 'My Two Blankets' (This was a new text last year-may need some tweaking) written by Irena Kobald. (Add book cover pic)
Cartwheel moves to a new country with her auntie, and everything is strange: the animals, the plants--even the wind. An old blanket gives Cartwheel comfort when she's sad--and a new blanket just might change her world.
This multicultural story of friendship is about leaving home, moving to a foreign and strange place, and finding a new friend. It's a story for all who have experienced change. Irena Kobald's poetic text, paired with Kate Greenaway medalist Freya Blackwood's powerful paintings, renders an emotional and heart-warming story about two children from diverse backgrounds coming together to become new friends.
Reading
Please read with your child for five to ten minutes fives times a week. Use the reading VIPERS below to support questioning. Questioning when reading with your child is fundamental at this stage in their reading development to help them develop their comprehension skills as your children become more able to read fluently.
We will be reading with your child 1:1 every week. We will also be having a daily guided reading whole class session.
Science
In science, we will be investigating 'Habitats'.
Maths
This half term we will be learning how to multiply and divide. We will cover the following content:
Recognise, make and add equal groups
Multiplication sentences using x and from pictures
Use arrays to multiply
Make doubles
2, 5 and 10 times-table
Make equal groups - sharing
Divide by 2, 5 and 10.
Then we will move on to statistics where we will learn to make tally charts, draw and interpret pictograms and block diagrams.
In Spring 2 we will move on to the new topic of Geometry where we will learn about the properties of shapes.
Topic
My World and Me (Continents and Oceans)
In Spring 1, we shall study the continents and oceans of our planet using mapping tools, digital mapping, atlases and globes. We shall continue to learn about human and physical features but this time in a little more depth when we study different continents.
SPRING 2
Poles Apart
Continuing with our African theme across our curriculum, we will participate in an in-depth study of a village found on the African continent. Mugurameno village can be located in Zambia. In this topic, we shall study how the villagers use the river. Research the food that is eaten and how it is prepared and compare this with what we eat. Find out about the materials used to build houses and compare these homes with our own. We shall compare the lives of children in the village with our own and study the difference in how we spend our free time. Finally, we shall research the school life, shopping and recycling habits in the village and compare this with where we live.
We have created some fabulous knowledge organisers (see the bottom of our page) that relate to the topics that your child will be studying. Some children have said that they find learning in the topic subjects particularly challenging because of new vocabulary. We would love it if when at home, you would use the knowledge organisers to support your children's learning.
There are many amazing websites that children can use to continue their learning at home about the topics that we study. Lots of museums around the world have uploaded amazing pages that engage and excite children to learn. We are very lucky to live so near to a big city such as London so you might wish to visit our museums to support your child's learning. Here are some useful links:
https://www.sciencemuseum.org.uk/see-and-do
https://www.stem.org.uk/resources
http://www.primaryhomeworkhelp.co.uk/history/index.html
https://www.museumoflondon.org.uk/museum-london-docklands?gclid=EAIaIQobChMI14X0hJGa6wIVRe7tCh2AJwFzEAAYASAAEgLs0PD_BwE
https://www.ducksters.com/biography/explorers/
https://www.vam.ac.uk
https://www.tate.org.uk/visit/tate-modern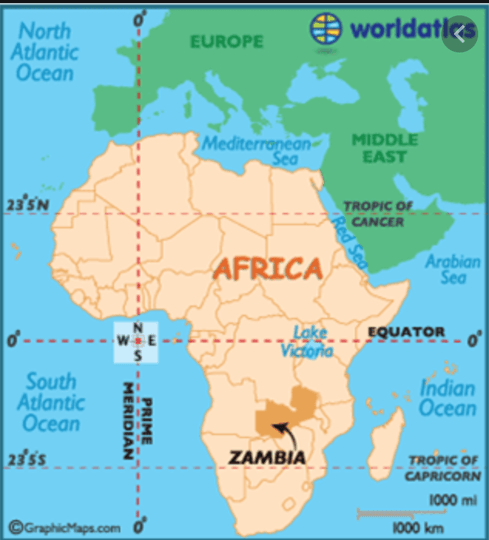 Computing
In our topic in Autumn term we will be learning how to use ICT to design a product.
Our children in year 2 have been creating some fantastic drawings and paintings in the style of Henri Rousseau's
(Tiger in a Tropical storm) Surprised! 1891