New! New! New! Maths Policy from the White Rose Scheme - look at the Scotts curriculum maths page.
Welcome to 3B
Our class teacher is Mrs Bones. Our teaching assistants are Mrs Kavanagh and Mrs Haidary.
Maths
In the spring term in maths, we will continue with our study on multiplication and division then move on to statistics, the property of shape, fractions and length and height.
Please see the new maths policy on the maths curriculum page based on the White Rose maths scheme.
As we made you aware at our parent information morning, pupils in year 3 will be tested weekly on their times table knowledge including the inverse.
Eg.
4 x 5 = 20
20 ÷ 5 = 4
The children will be tested according to their needs. In the back of the homework book, you will find a small table. We shall tick off the table as they achieve a particular times table so that you know that the next one on the list (that which is not ticked) is the one that they should be focussing on when practising at home.
You can create your own times table including the inverse practise sheets at: TimesTables.me.uk
You can also practise your times tables on the Purple Mash website (logins in your reading records).
English
Writing
In the new spring term, we shall be studying famous athletes. This links well with our science study 'Animals Including Humans', our study of healthy eating in PSHE and our computing project 'We are presenters'.
Spellings
Are you having trouble getting your child to learn their spellings?
Try this:
Use a one-minute timer to write a word as many times as possible in a minute. Count the correct ones and record your answers so that children can see their progress.
Think of a clever mnemonics to help them to remember more difficult spellings. We have had a go at this in class this week. My personal favourite is for the spelling necessary. It's necessary to have one collar and two sleeves on a shirt or Mrs Bones likes one coffee two sugars.
You can type in your child's spellings and create a printable word search at: https://www.superkids.com/aweb/tools/words/search/make-your-own.shtml
If you have any creative ways of teaching spellings to your children, please share so that I can put your ideas on our website.
Guided Reading
In the new spring term, during guided reading, we shall be reading Roald Dhal's 'George's Marvellous Medicine'. If children wish to bring in their own copies to use to follow with, they may. Please ensure your child's name is written inside the front cover.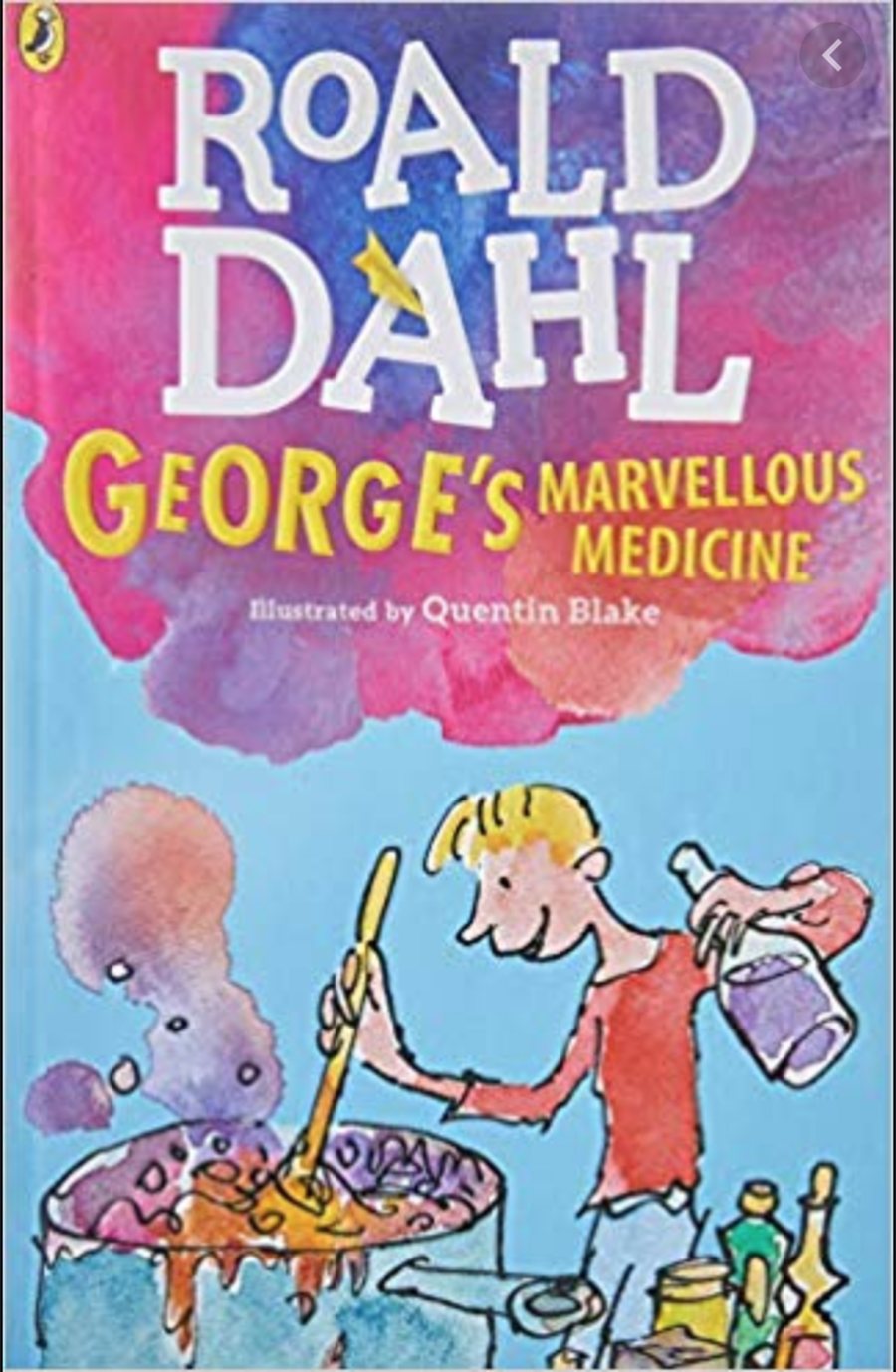 Reading at home with an adult
Please remember to sign your child's reading record. Reading records shall be checked weekly. Reading records are now becoming full. Please fill any spaces starting from the beginning of the record book.
New * New * New
We have added some Reading Vipers to our class page to help you support your children when reading at home.
There are 6 different skills that children will be working towards in KS2: find and explain the meaning of vocabulary, Infer beyond the text that they have read, make sensible predictions based on what they have read so far and from other books they have read, explain using evidence from the text, answer simple retrieval questions from what they have read and summarise paragraphs, pages and whole books. Please see the images below.
Here we are having our first lesson to learn to play the recorder. We think we sound great!
Spring term curriculum newsletter
Science
Previously in science, we have studied light, rocks and soil including the fossilisation process. In the spring term, we shall be studying Animals Including Humans. Our focus will be on food groups, animals and their food, food chains, food webs, the human skeleton, muscles for moving, animals and their skeletons and types of skeleton.
Topic
Previously in Topic, we have studied the Stone Age, Bronze Age and Iron Age. In the spring term, we are looking forward to learning about Land Use in our geography unit. Our focus will be on identifying key human features such as land use and types of settlement; using maps, atlases, globes and digital computer mapping to locate countries and describe their features; learning to use the 8 points of a compass and the six-digit grid references on ordinance survey maps and learning to identify and use symbols and keys.
Computing
Previously in computing, we have studied 'We are programmers' (Programming) and 'We are bug fixers' (Computational thinking). In the spring term, we shall be starting our new topic 'We are Presenters' (creativity). This unit gives us the opportunity to make a short film of ourselves practising a sporting skill and use this to help improve our performance.
PE
3B's PE days are Monday (indoor) and Friday (outdoor). Please ensure your child has their PE kit in school every day. Earrings should be removed on PE days. However, if children have recently pierced their ears, please supply your child with plasters to put over their ears during the lesson.
Thank you.
We have had an exciting autumn term. Please enjoy some of the pictures that we have taken. In maths, whilst the weather was still good, we enjoyed our outdoor maths lessons learning our 5 times tables and competing against each other in place value toss. Once it got a bit colder, we worked hard in the classroom to learn the different ways to represent place value. We were very lucky when one of our parents, who is a Doctor, came to talk to us about the effects of passive smoking as part of our PSHE unit. In RE, we have been very creative making our own Rangoli designs and Diya lamps from clay. In topic, and as part of our DT work, we designed our own roundhouses from modern materials and had a go at making them.
Enjoying the sunshine with outdoor Learning in maths whilst recapping our 5 times table knowledge.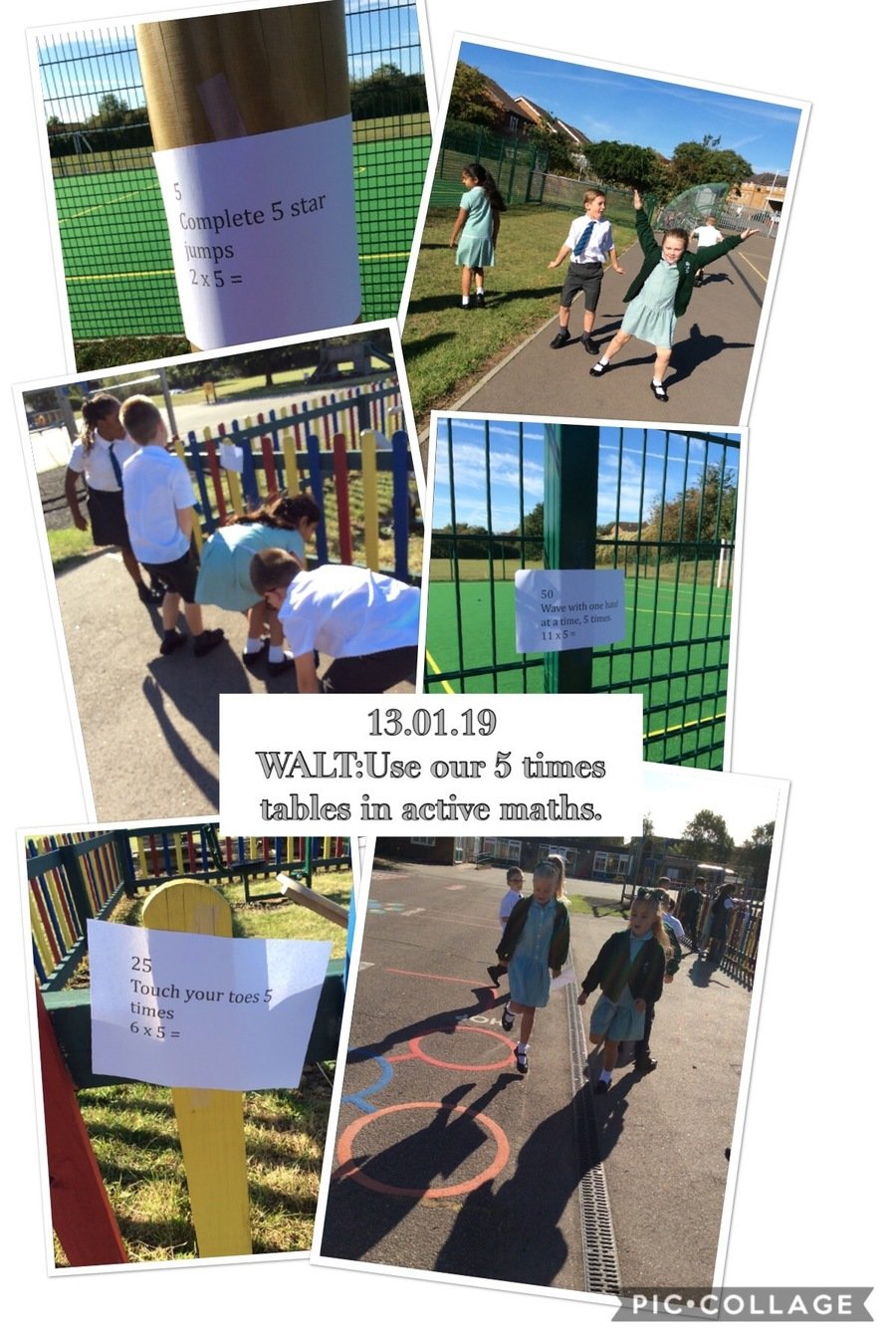 Still out in the sunshine, when practising our place value skills, competing against each other in Place Value Toss.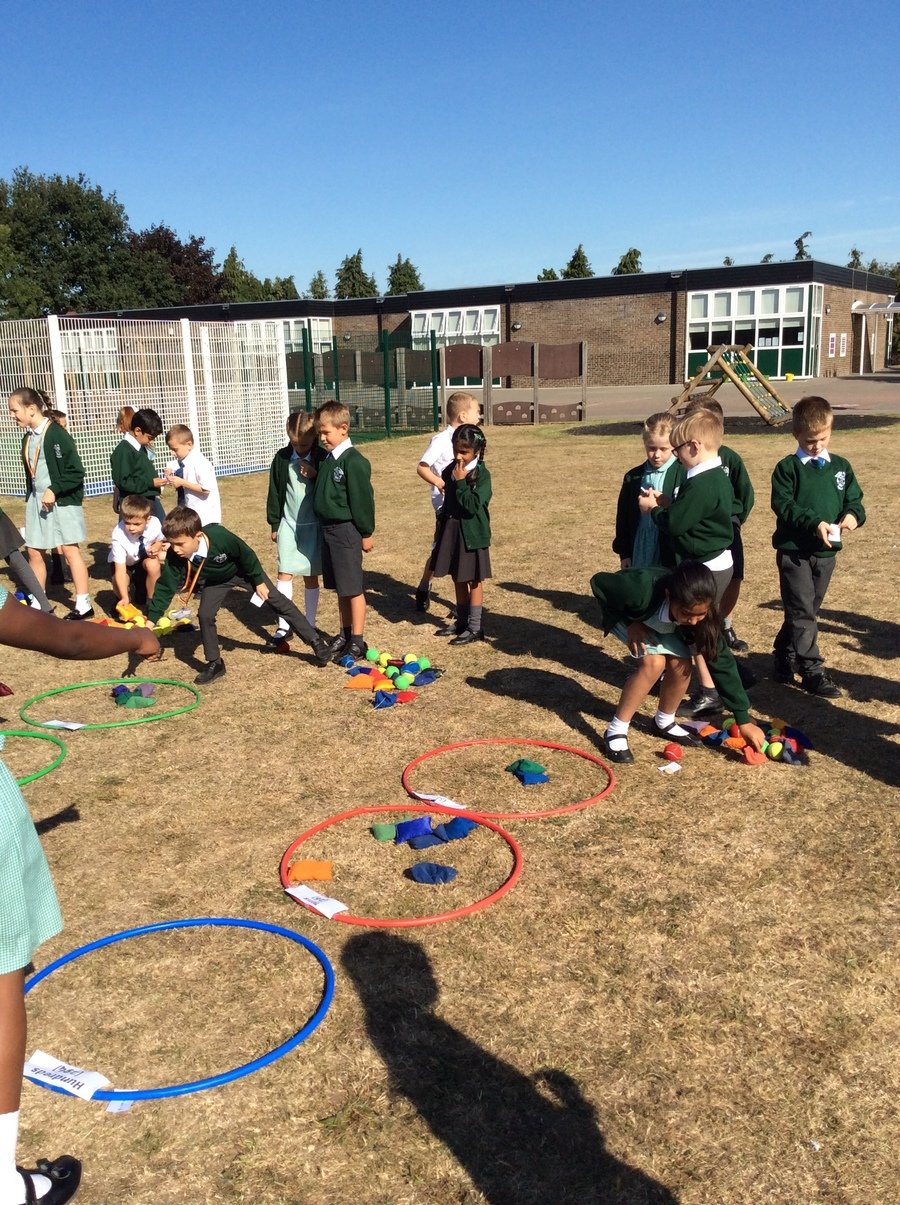 The weather became bad so it was back to the classroom to learn how to represent place value using concrete resources.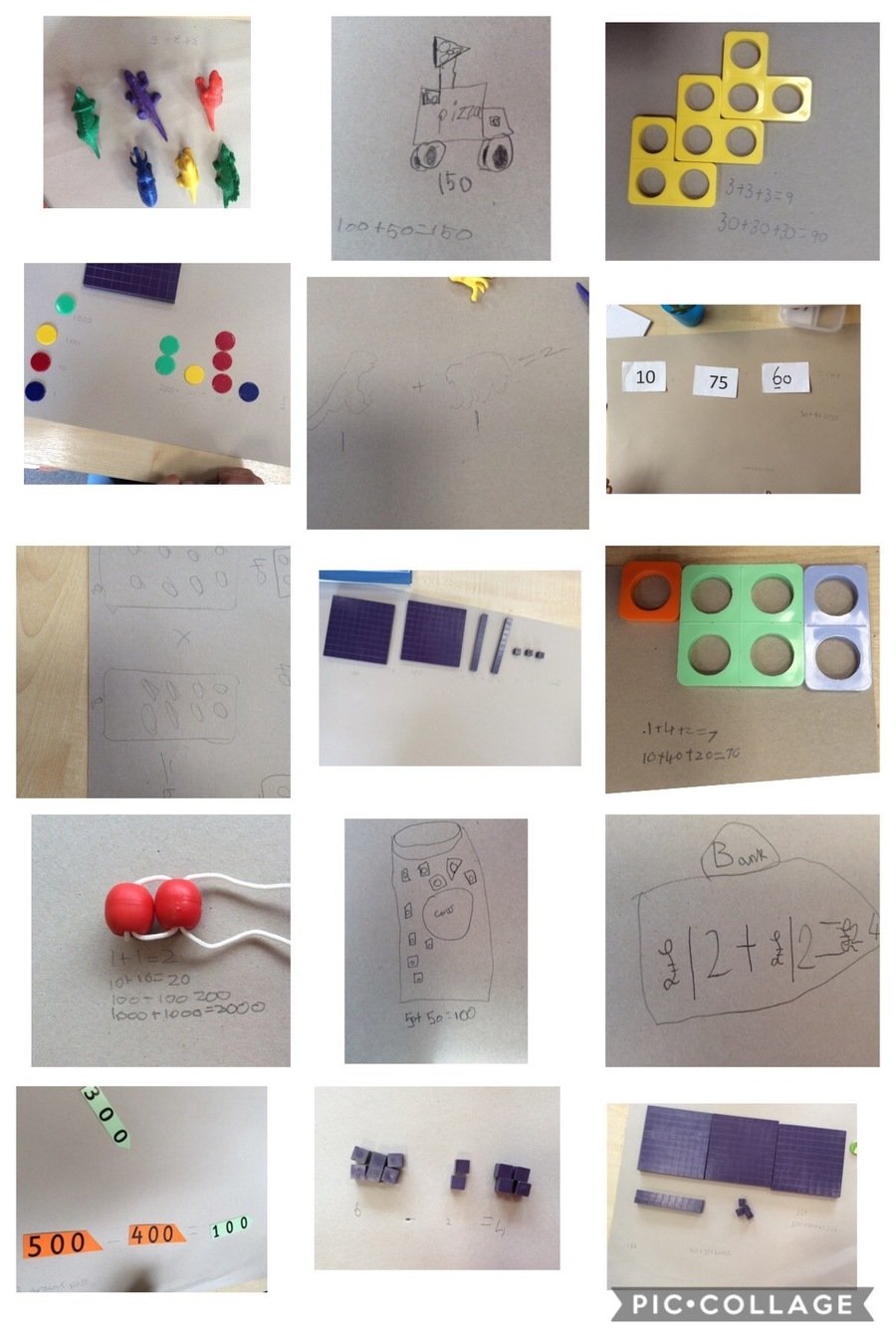 We made Diya lamps from clay to celebrate Diwali.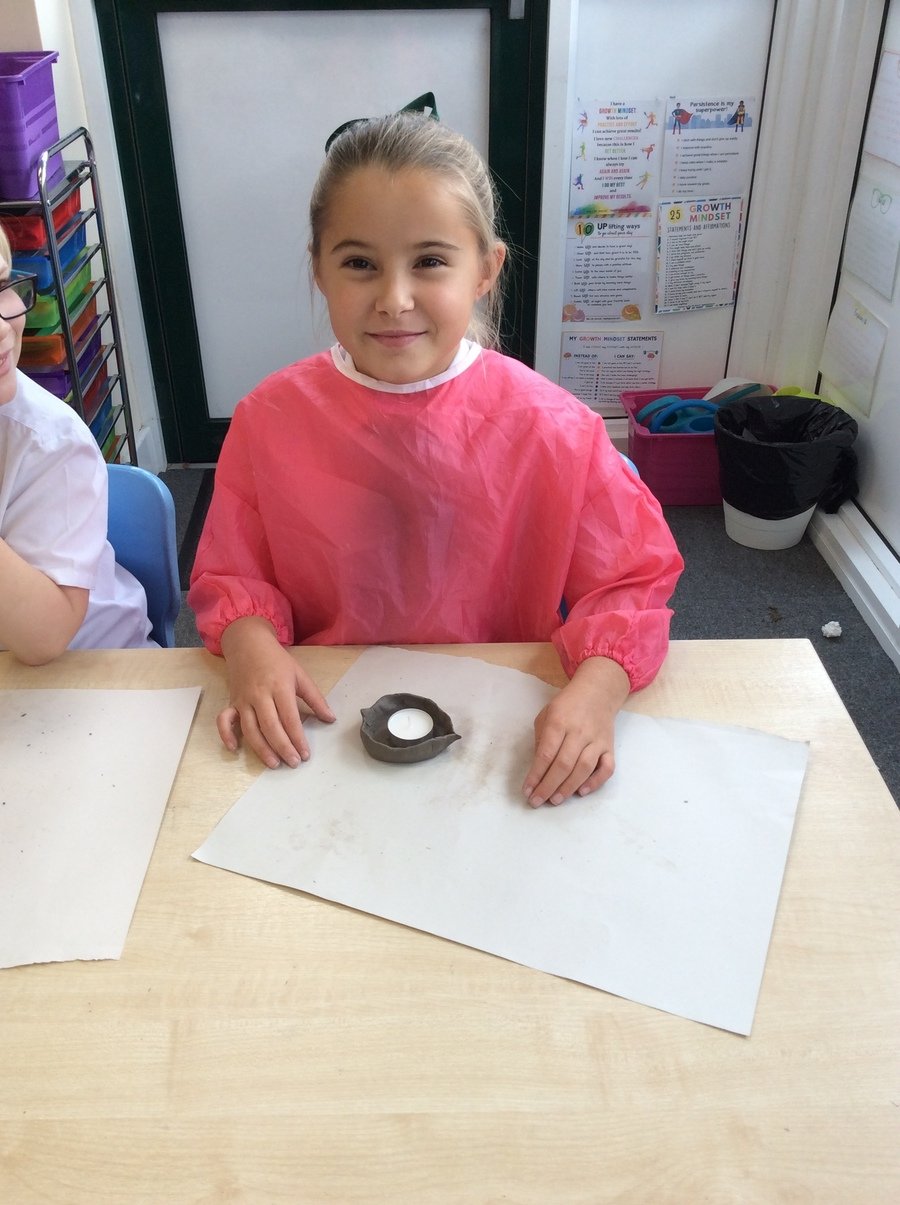 Another beautiful example of a Diya lamp.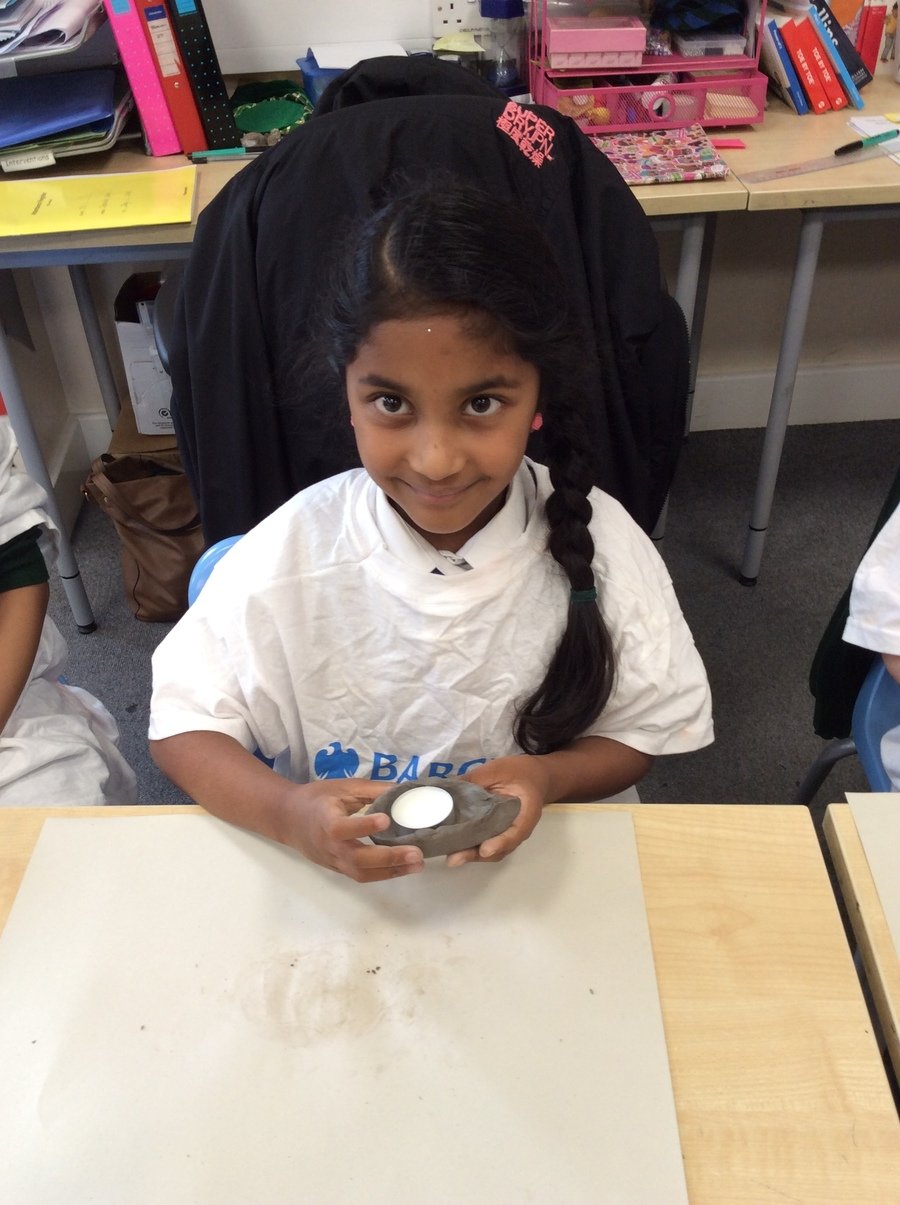 We made Rangoli patterns during Diwali.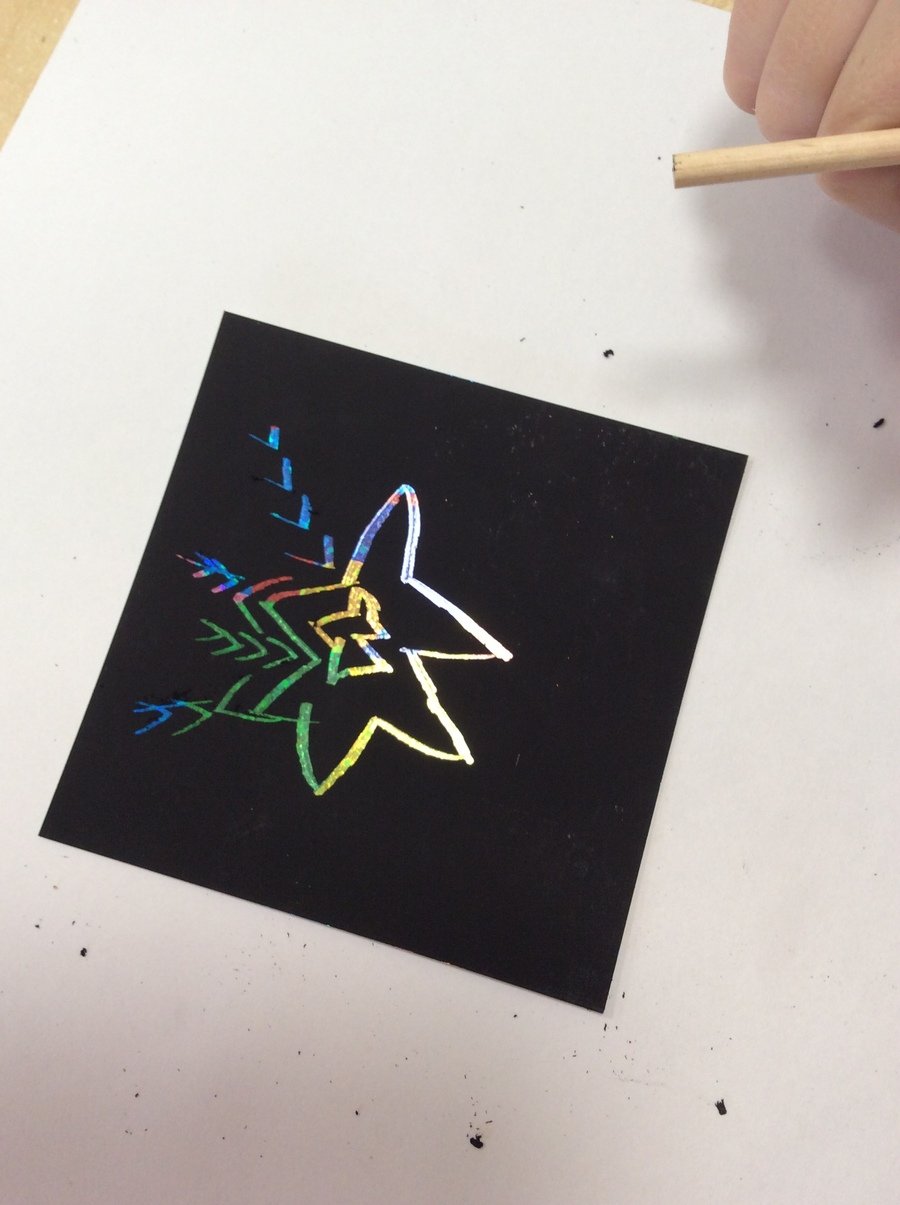 We learnt a lot about passive smoking from one of our parents who is a doctor.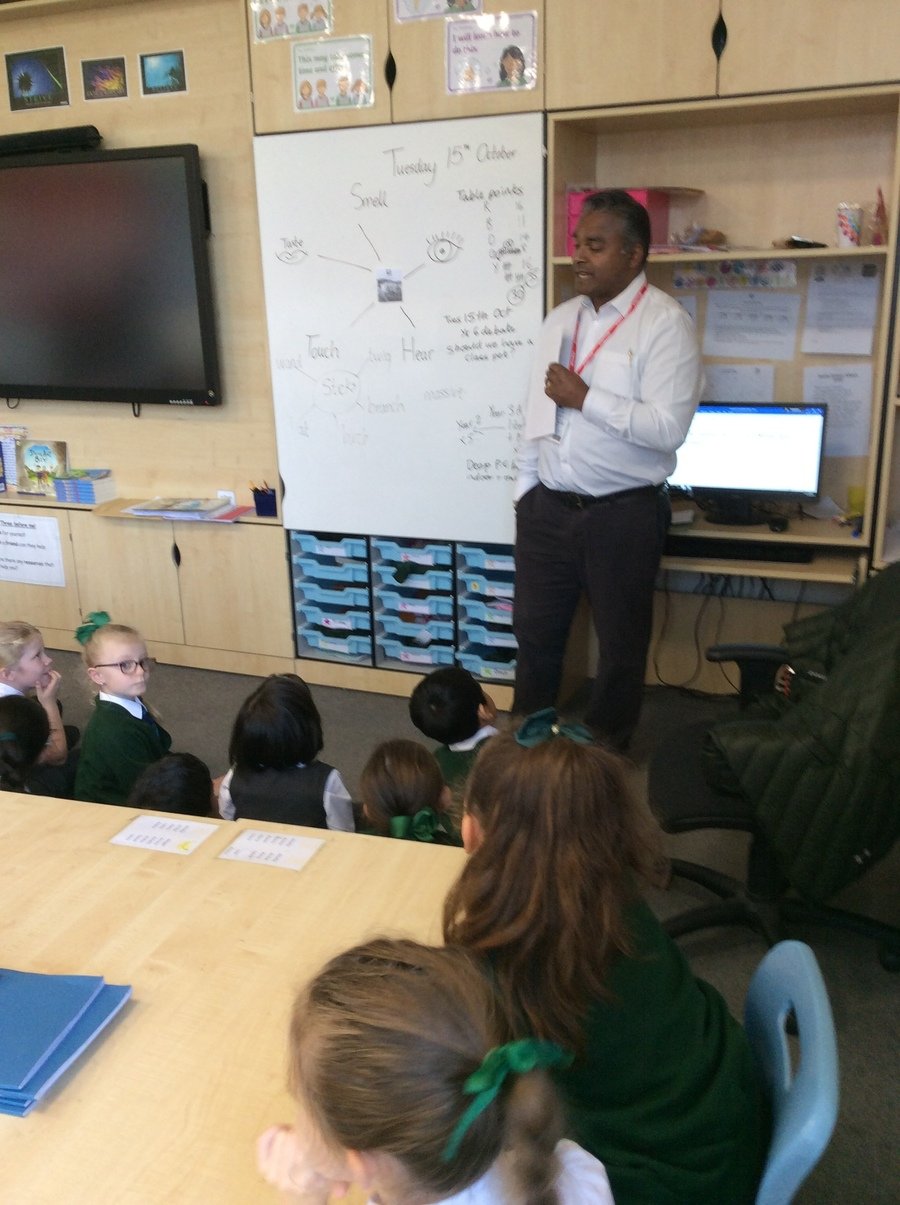 We designed Stone Age roundhouses thinking about modern materials we could use.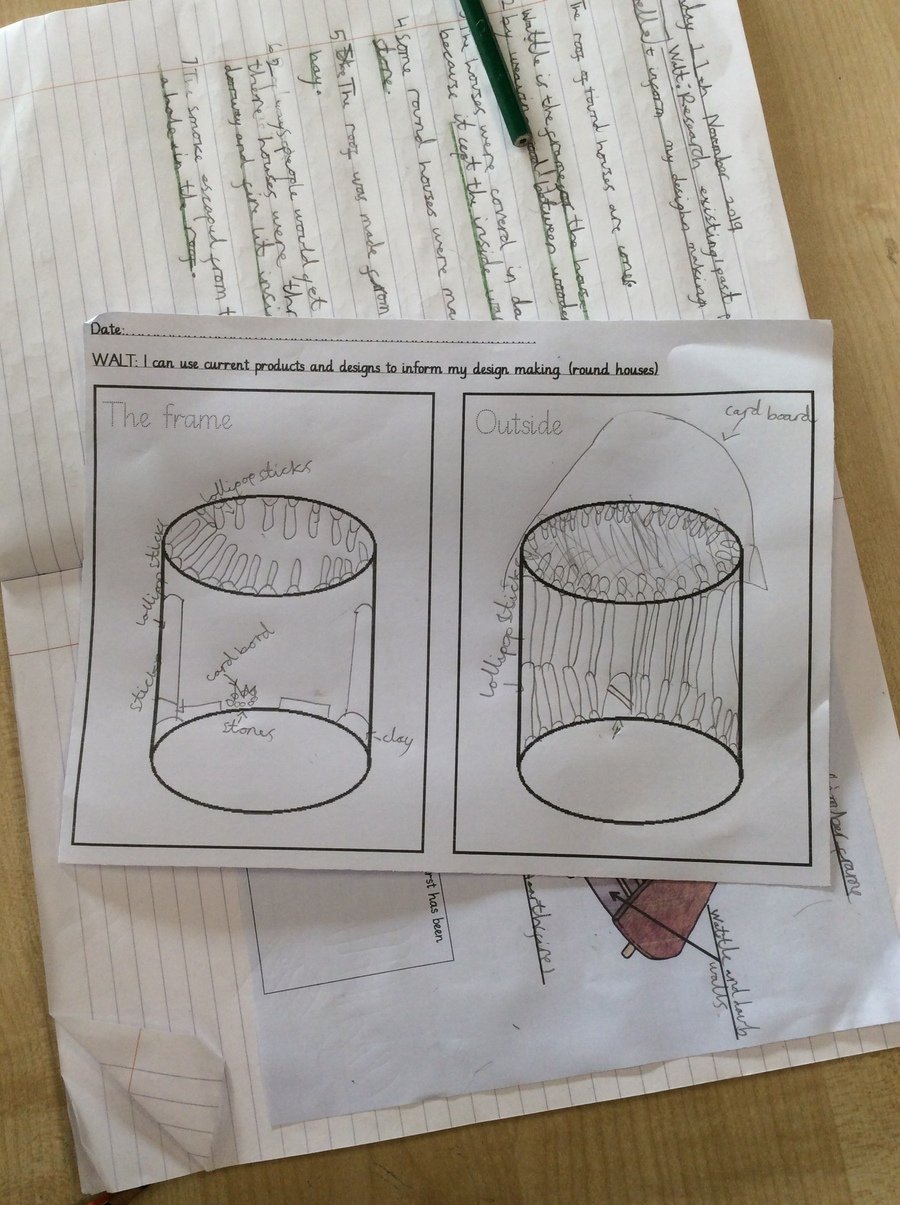 We collected our materials from our local area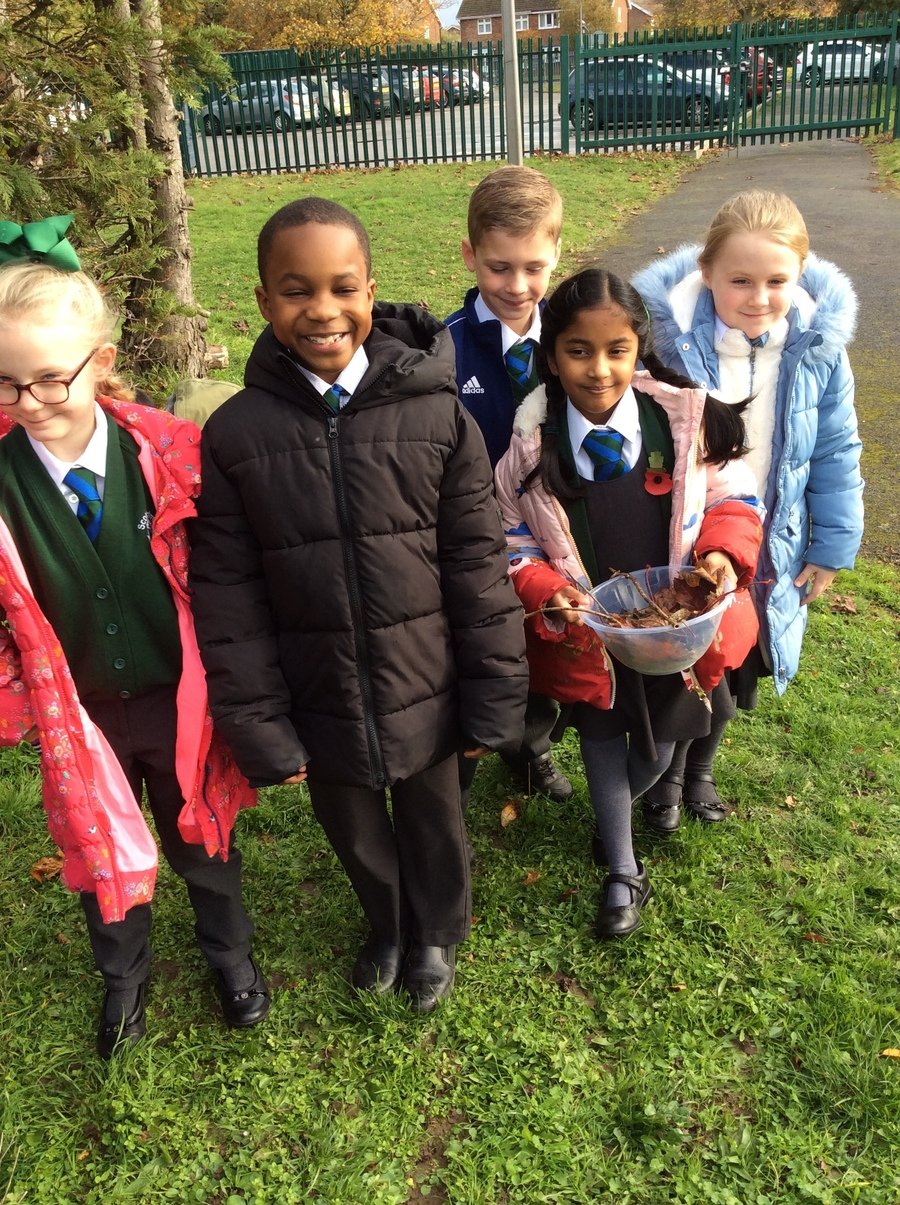 We collected lots of leaves to use as thatching for our roofs.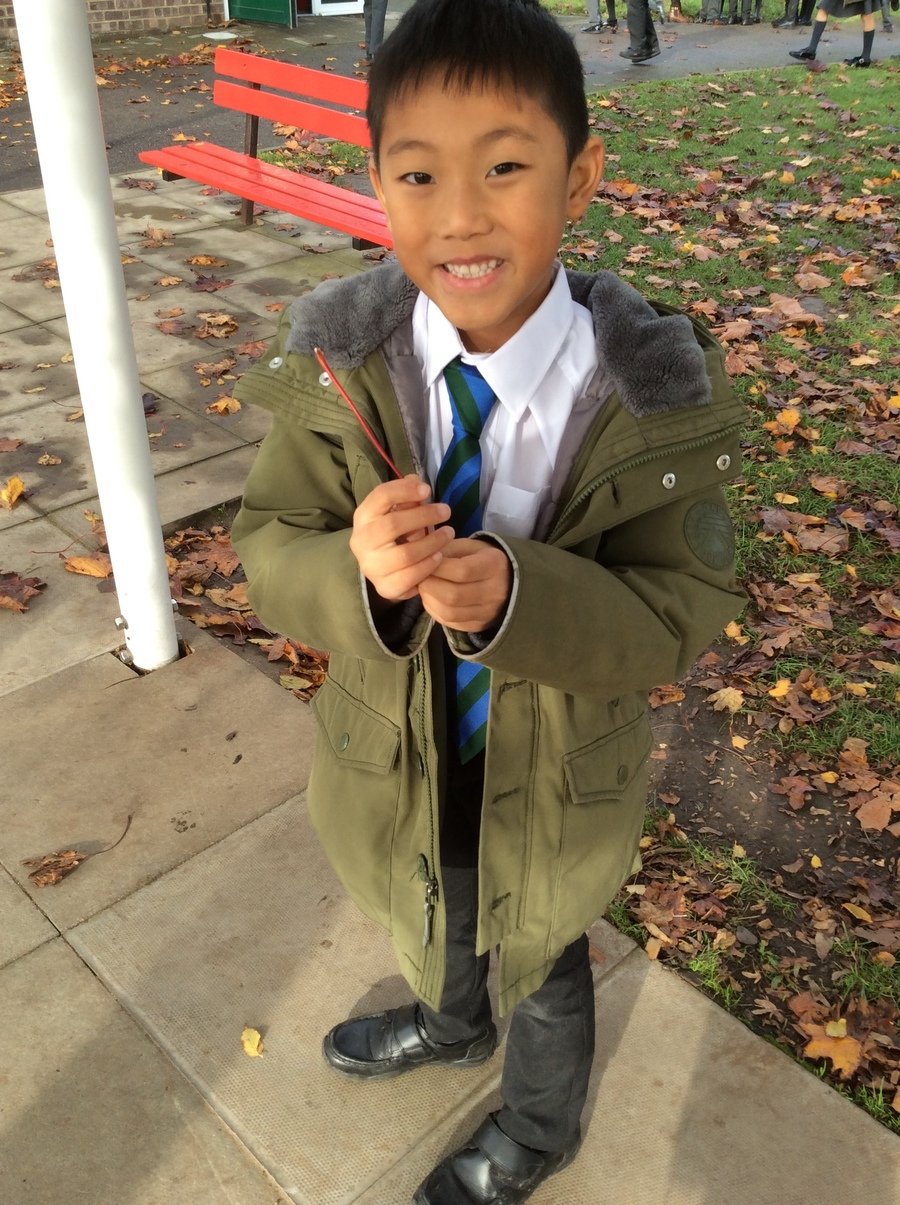 Weaving the walls of our roundhouse was very challenging but we persevered.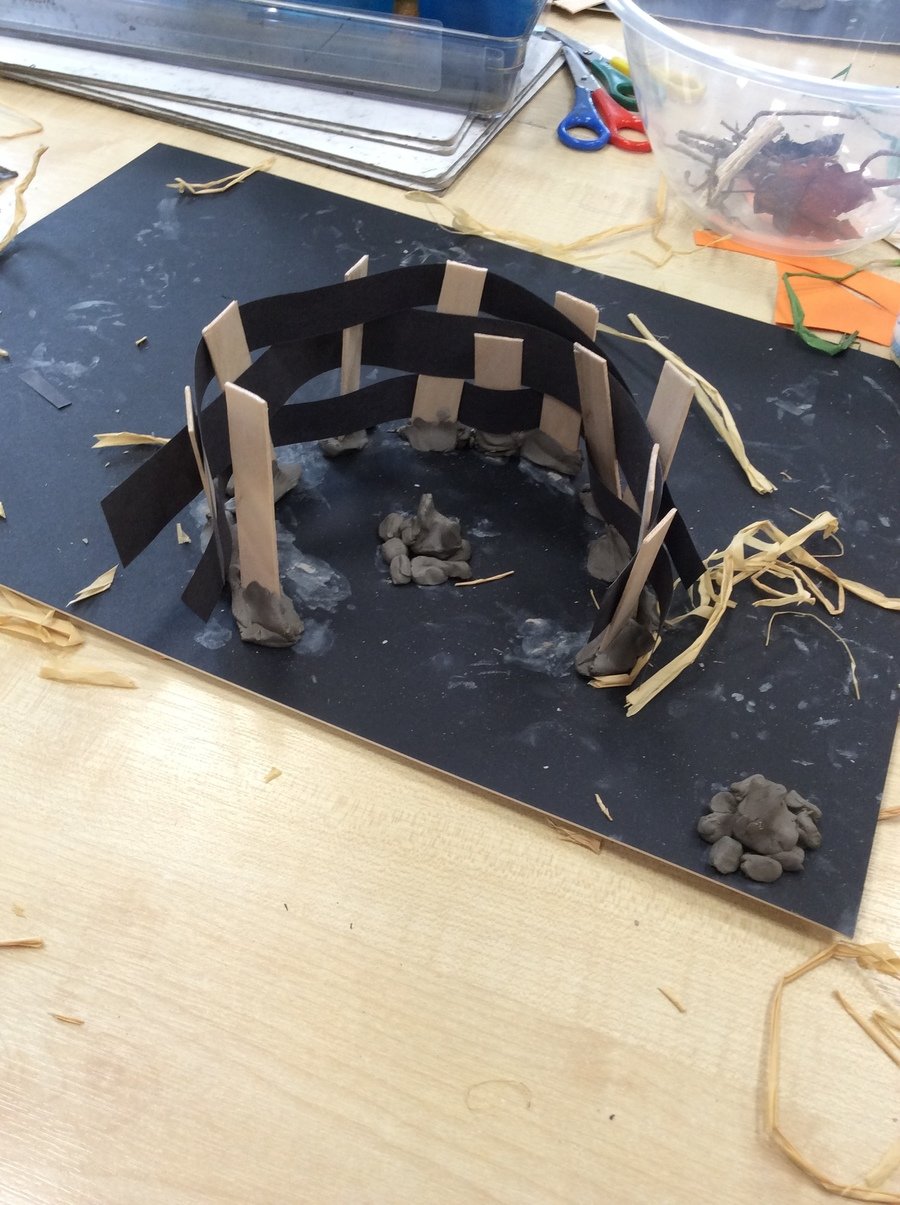 Our Roundhouse - a finished product design.