Scotts Primary School Gardens
Cast your mind back to March 2020… not only was the world becoming unrecognisable due to 'Lockdown One' but the sun was shining as if it were July.
Whilst most of our pupils were at home, a very small number of staff and children of key workers were still in school. We were encouraged to be outside as much as possible and so, without wasting a single moment of glorious sunshine, we seized this opportunity to develop the grounds and gardens of our school.
Hour after hour, day after day, the children pleaded with staff to allow them to weed, to dig, to plant and to water and by the time some other year groups were allowed back in the summer term, the fruits of their labour were beginning to take shape.
In Spring 2021, Miss Taylor led a large team of Year 6 children in a weekly gardening club to continue widening the scope of our gardens. They lugged tyres donated, painted them and used them as planters. They ran weekly litter picks to clean up our school environment. They planted seeds and shrubs and learnt all about growing their own produce.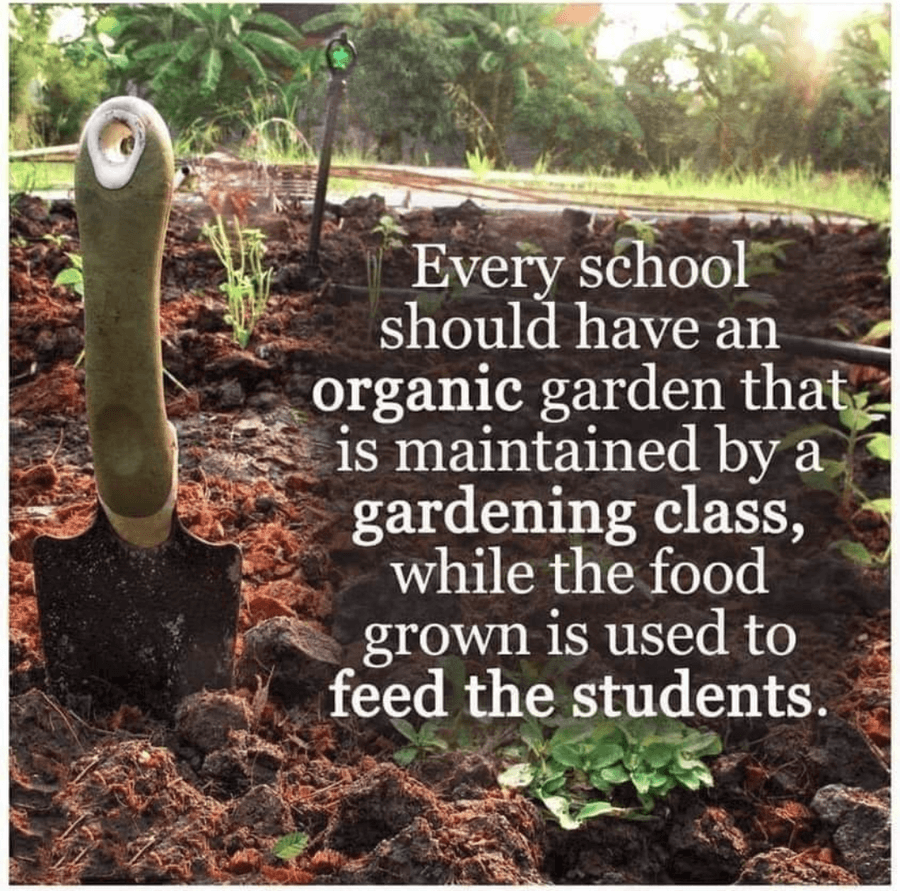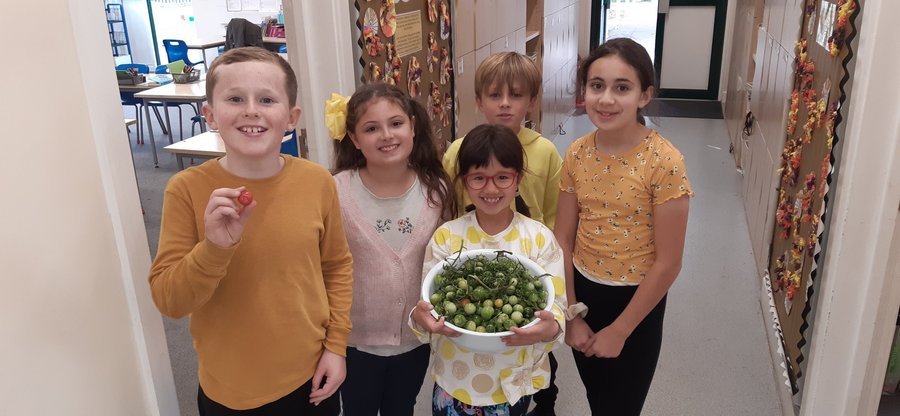 Meanwhile, over in Key Stage 1, Mrs Bones worked with a group of enthusiastic year 2 children to tidy the Sensory garden. The children worked hard weeding and planting plants, flowers and fruits. In the year 2s plant science topic all of the year 2 children were given the opportunity to plant spring bulbs which we have been lucky to be in school to see grow and flowering. A very exciting time of the year! In the background, adults helped and sanded and re-varnished the precious sensory garden bench bringing it back to its full glory. Another bench was painted and added. Later, in the autumn, the garden was given a final tidy up before winter settled in.
Whole Kids Foundation School Garden Grant and donations
The enthusiasm for gardening, spending time working together and learning outdoors was gaining momentum. It was at this point we decided to apply for a Whole Kids Foundation School Garden grant to enable us to buy planters which we could use to establish an outside area specifically for growing produce. In July, we were lucky enough to be awarded £1500 and so we are now well on the way to this vision being realised.
More recently, we were given a donation of hundreds of bulbs from O.A. Taylor and Sons which our Year 4 children have thoroughly enjoyed planting.
Currently, we have bought and built the planters (at the back of the KS2 building) from our grant funding and are waiting for the warmer weather to begin growing and further enrich our curriculum.
In the meantime, we hope you enjoy our beautiful flower and sensory gardens when you collect your children at the end of the day.
If you are ever able to donate seeds, tools or time, please let us know!
The early development of the sensory garden - four years ago!