Online Safety & Prevent Duty
12 Rules for responsible ICT use
Scotts Primary School is fully committed to safeguarding and promoting the welfare of all its pupils. Every member of staff recognises that safeguarding against radicalisation and extremism is no different to safeguarding against any other vulnerability in today's society.
Our Child Protection and Online Safety Policies sets out our beliefs, strategies and procedures to protect vulnerable individuals from being radicalised or exposed to extremist views, by identifying who they are and promptly providing them with support.
Further information for parents can be found by following this link: http://counterextremism.lgfl.net
Useful links-
https://www.getsafeonline.org/
You can also click the images below to access these websites.
Dave Smith, from Havering has supported us with Online Safety workshops. It was a great reminder for the children about how to keep safe online and it gave the children an opportunity to ask any questions they had regarding Online Safety.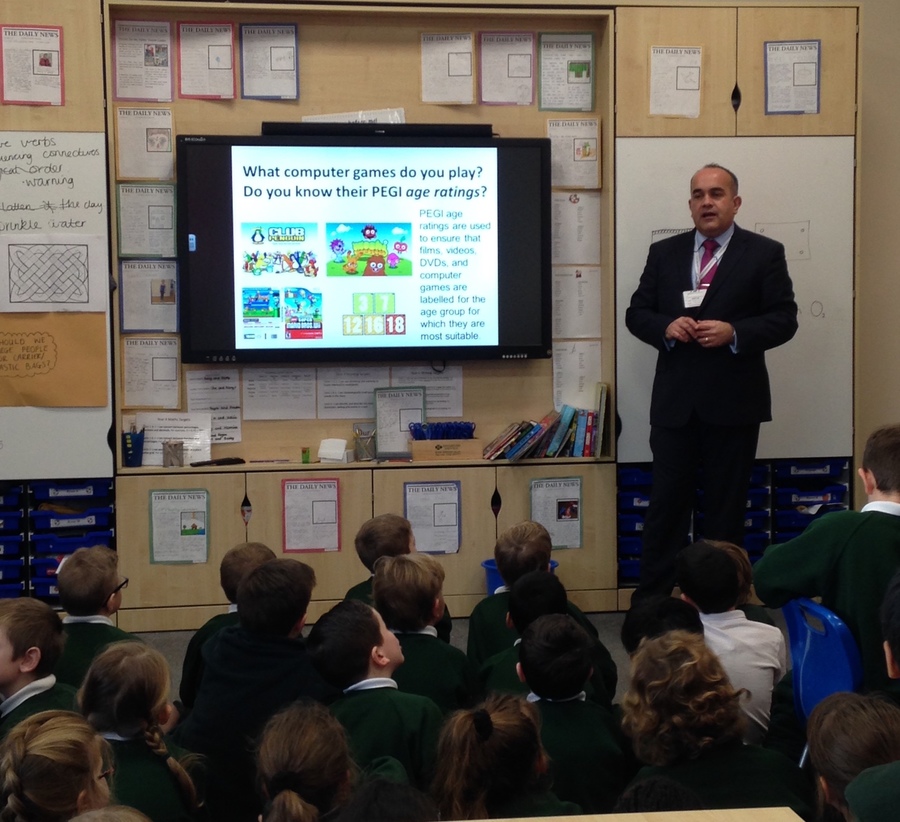 Safeguarding day
Year 2 learnt a lot about online safety as part of our safeguarding day. They then shared this with the rest of the school in assembly.