Scotts Primary School is very proud of the children's sporting achievements.
Borough Cross-Country Competition Years 3-6
A massive well done to all of Scotts cross-country runners who took part in the Borough competition today. There were fantastic performances by all, but special mentions must go to Summer in Year 3 who finished 1st in the Year 3 and 4 girls category; Jayden in Year 4 who finished 6th in the Year 3 and 4 boys category; Rosie in Year 6 who came 1st in the Year 5 and 6 category; Findlay in Year 5 who came 3rd in the Year 5 and 6 category. To have somebody from each age group finish in the top 10 with over 250 runners in each race is absolutely incredible. The children have shown great commitment coming to training every Wednesday morning since September. Their hard work definitely paid off. This years results are without doubt the best we have ever achieved at the Borough Cross-Country. Well done to Noah D, Harry B, Jayden W, Ciaran M, James L, Daniel S, Summer S, Orlaith M, Masie F, Paige W, Amelie M, Lillie L, Findlay M, Jack M, Sam P, George Fau, Rosie W, Lily-Rose B, Isabelle P, Eloise and Brooke. I am so proud of you all!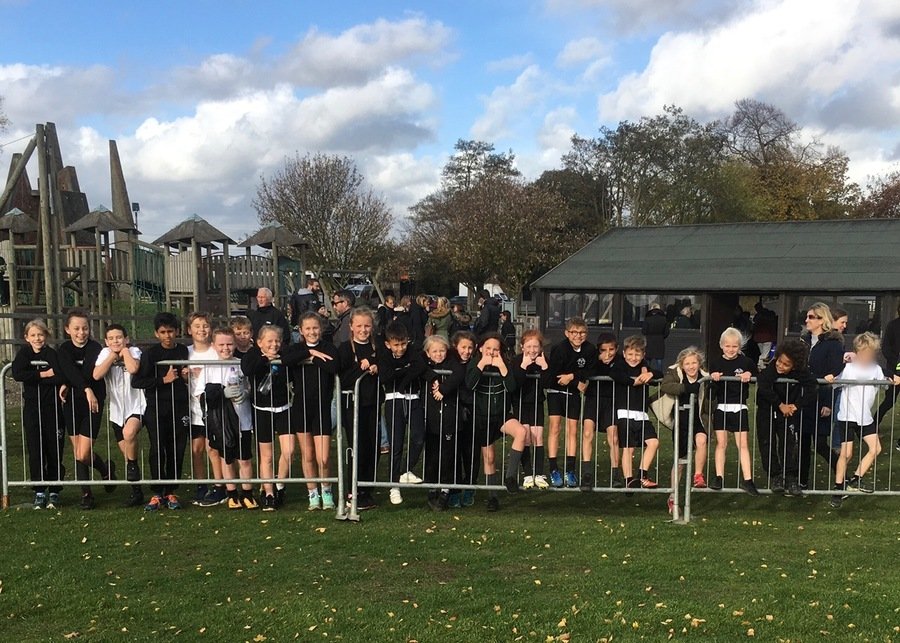 Good to be different day
Year 5 and 6 took part in some different sports today as part of good to be different day. They tried seated volleyball, boccia and visually impaired badminton. All had lots of fun and appreciated the difficulty of playing these sports if you had a disability. They learnt about the Invictus Games and even watched some video clips of these amazing athletes.
Year 6 Orienteering Competition
By Tommy, Reiss and Abby
On 9th October, an extraordinary orienteering competition took place at Stubbers. The pupils, chosen from Year 6, were: Tommy, Reiss, Abby, Carys, George, Calum, Kai, Rosie, Bomi, Riley, Eloise and Victoria. Everyone had a lot of fun even though it was tiring, soaking wet and very muddy!
It was challenging as it was so muddy and the Stubbers staff wanted to find the best teams. There were two courses, one for primary schools and one for secondary schools. Some of us got a bit lost between the two courses! There were enormous puddles which became obstacles that we needed to get around – some people had to rescue their shoes because they ran straight through!
Well done to Reiss and Tommy who came 3rd out of 65 pairs and they even got a medal each. They have also been asked to represent Havering in the Regional competition being held in November.
Netball match v Clockhouse
Firstly, well done to everybody who have been attending weekly netball training. Numbers have reached a record high this year and we currently have 54 children on the register. Let's hope the enthusiasm continues into the cold, wet months! First match of the season and both the A and B squads played. It was a great game with Scotts leading for a lot of it. Unfortunately the final score was 11-9 to Clockhouse but everybody tried hard and played some good netball. It was nice for our newcomers to experience what a game of netball should look like too. Here the teams are with the Borough Olympic Torch.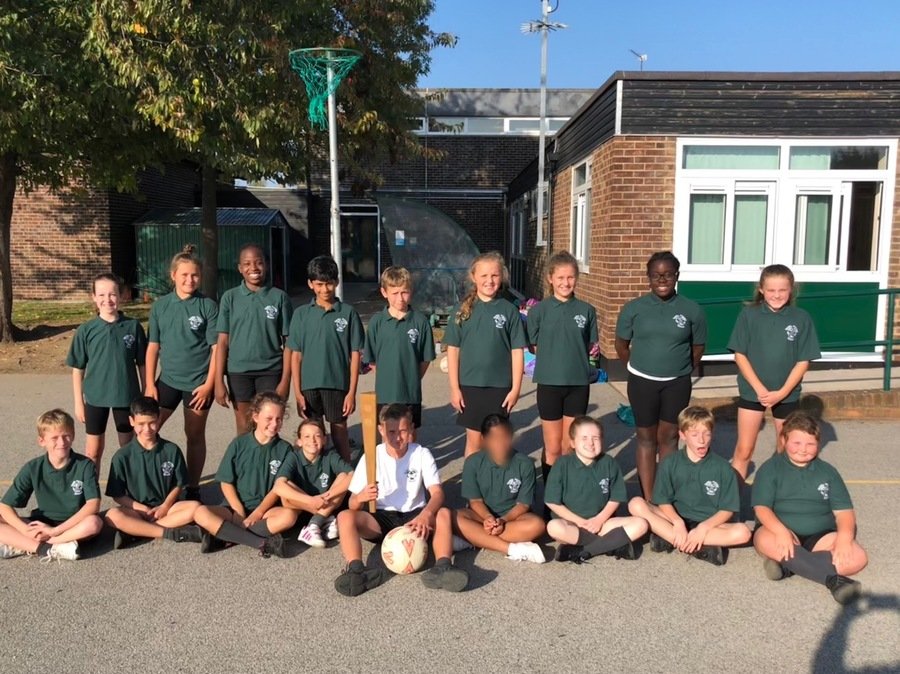 Girls Borough Cup Football
Well done to Brooke, Lily J, Lily-Rose, Eloise, Harriet, Abby, Summer, Rosie, Tilly and Bomi who played in their first football cup game for the school as a team this year. It was a nail bitting game that ended 1-1 at full time. This then meant there had to be penalties. Nerves got the better of our girls and they were very unlucky to lose 2-0. Mrs Knapp and Miss Ballard are looking forward to continuing with the girls weekly training and seeing how they do in their upcoming matches.
Borough High 5 Netball Tournament
A huge well done to Scotts Netball team who played in their first competition of the year. They worked fantastically as a team and managed to get through to the semi-finals! So proud of them all. Congratulations to Findlay, Reiss, Abby, Bomi, Olivia, Tilly and Eloise.
Free Premier League Primary Stars equipment pack
We are very excited to announce that we received a delivery of a free Premier League Primary Stars equipment pack.
It was stocked full of items including Nike match footballs, training bibs and numbered and lettered floor markers, the Premier League equipment pack will aid teacher delivery of active lessons across the curriculum.
It was awarded to pupils at Scotts School following Mrs White's successful application. The scheme is part of the Premier League Primary Stars education programme which uses the appeal of Premier League and professional football clubs to inspire children at primary schools across England and Wales the opportunity to learn, be active and develop important life skills.
Richard Scudamore, Executive Chairman of the Premier League said: "The Premier League Primary Stars equipment packs provide a fantastic boost to schools at the start of the new school year. We hope that coupled with the free downloadable online resources, we can inspire children to do their best in the classroom and on the sports field."

Welcome back!
Our Year 5 and 6 children have already applied and been selected for Scotts Sports Crew this year. The successful children were:- Findlay, Caylee, Lily, Henry, Tilly-May, Brooke, Emmi, Lily-Rose, Amelia, Tobi, Ore, Ruby, Thulasi, Anastasia, Isabelle, Eleanor, Hannah, Harriet, Abby, Rosie, Eloise, Bomi, Tyler, Ria, Riley, Olivia, Tilly, Areesha, Sam, Kai, Calum and Reiss.
Thank you for the huge amount of applications and well done to those of you that got selected. I am pleased to say that they are already doing a great job running our 'Scotts Mile' at lunchtimes.
WEST HAM TAKE OVER DAY
Year 1-6 participated in a fun day which involved some of the West Ham coaches coming in and taking the children for a skills session. The juniors also got the opportunity to do some commentary. The coaches were very impressed with our children and said some of the girls in particular should look into joining a local football club. The theory sessions allowed our children to impress the coaches with their English knowledge discussing simile's, adjectives, nouns and then including them in their commentary. Well done everybody!
YEAR 4 & 5 NETBALL MATCH V SQUIRRELS HEATH
Well done to Scotts netballers who ended the year on a high. In the last game of the season both teams were victorious, with the A's winning 8-2 and the B's winning 2-1. The many parents that came to watch said how much you have improved and how much they enjoyed watching you all play. Thank you for being committed to netball and attending training every week, come rain or shine. It has been a pleasure to work with such a great bunch of children. We're looking forward to next season already!
Mrs White & Mrs Aynsworth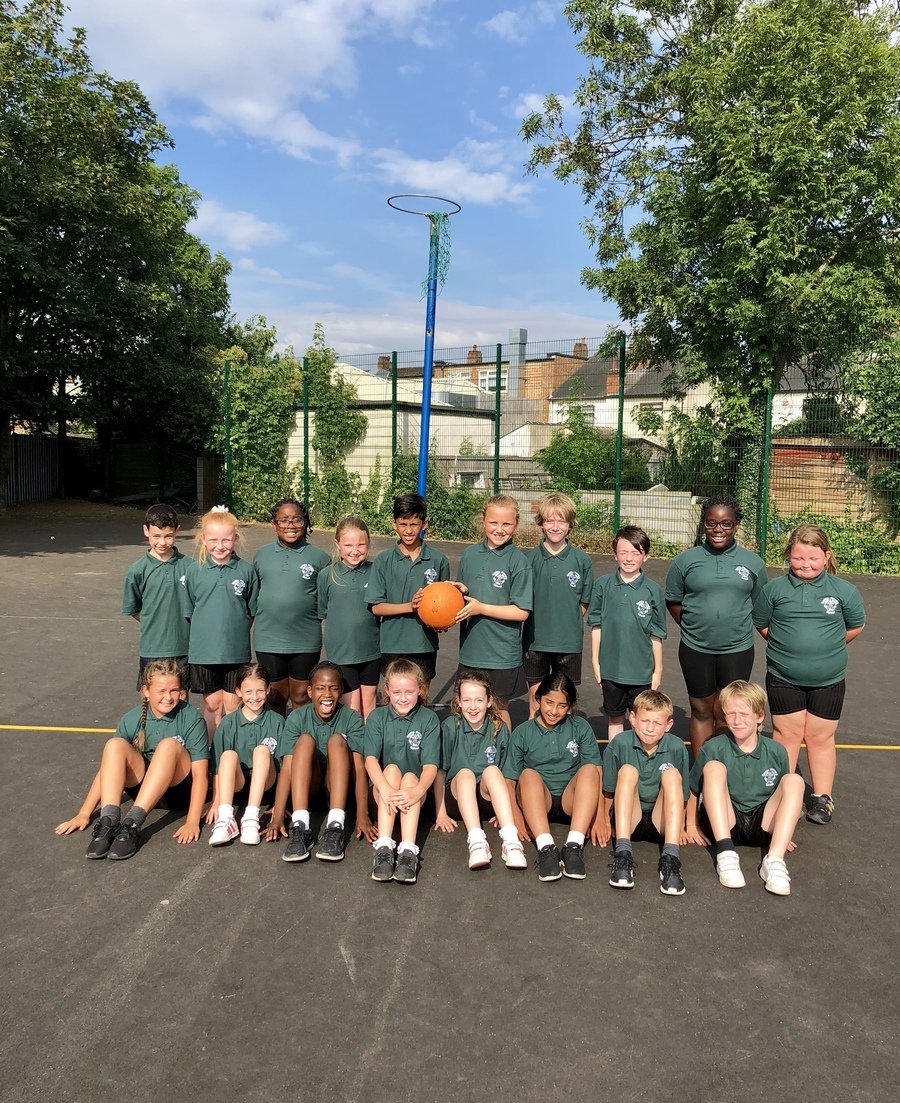 YEAR 1 & 2 QUAD KIDS
WOW! What a morning with these fantastic children. I cannot praise them enough for their outstanding behaviour and 100% effort. It was the first time any of them had been part of an athletics competition at a stadium and they all took it in their stride.
In Year 1 Scotts came 10th out of 25 schools. Special mention should go to Betsy who came 11th overall out of 98 children across the borough.
Top individual event results were as follows:-
Ines 11th in the running
Elisha 4th , Betsy 3rd and Isla 6th in throwing
Betsy 9th in the jumping
In Year 2 Scotts came 3rd out of 26 schools. Special mentions go to George who came 9th, Maisie who came 7th and Summer who came 12th out of 104 children across the borough.
Top individual event results were as follows:-
Johnnie 8th and Maisie 7th in sprinting
Summer 4th in running
George 2nd, Maisie 4th and Orlaith 9th in throwing
Super proud of all the children involved. Well done to you all!
SPORTS DAY
So pleased the weather was kind to us and that we managed to have a brilliant sports day with the children all trying their best and everyone having lots of fun. Results were as follows:-
Infants
1st - Africa 281
2nd - Asia 236
3rd - America 233
4th - Oceania 223
5th - Europe 192
Juniors
1st - America 250
2nd - Oceania 223
3rd - Africa 217
4th - Europe 199
5th - Asia 194
Overall
1st - Africa 498
2nd - America 483
3rd - Oceania 446
4th - Asia 430
5th - Europe 391
Well done to all the children involved, stickers were a plenty and there were lots of happy children with smiles on their faces. A big well done to all individual sprint winners and relay winners too who have received their medals in assembly. Thank you for all the parent and family support on the day, it was nice to see so many of you there.
YEAR 3 & 4 QUAD KIDS
All children across Year 3 and 4 tried the athletics events in lesson and the children with the highest scores were selected. This is a huge achievement in itself, so well done getting to represent Scotts at this prestigious competition. I was so impressed with all the children throughout the morning in hot conditions. Their behaviour was impeccable and their effort and enthusiasm top class. A special mention should go to Findlay who came 7th overall out of 158 boys from across the Borough. Also well done to the following for some excellent individual performances - Tobi 6th in sprinting, Findlay 1st in running and Jane 13th in jumping. A great morning all round.
YEAR 5 GIRLS CRICKET
Well done to the Year 5 girls who put in a great team performance throughout the borough cricket tournament. They got through the group stage games but unfortunately lost in the semi-final. They're already looking forward to returning to this competition next year to try and reach the final! Well done to all involved:-)
YEAR 5 & 6 QUAD KIDS
What a lovely morning at the Borough Quad Kids competition. All the children involved put in superb performances across the four areas of sprinting, middle distance running, jumping and throwing. It was lovely to have so many parents there supporting too! Particular mention must go to Reiss who came 24th out of 161 boys, and to Rosie who came 31st out of 158 girls. Also, the following scored in the top 10 for some of the individual performances - Running - Rosie 1st, Sprinting - Bomi 2nd, Eloise 6th. This was out of everyone in the Borough for their age group - AMAZING!
YEAR 1 & 2 ACTIVITY DAY
A massive well done to the Year 6 Sports Crew who ran a circuit of sporting activities for every child in Year 1 and 2. This included setting up the activities; demonstrating and explaining them; recording the scores; coaching and encouraging the younger children and ensuring the smooth running of the event. They really did do a superb job and the infants had a great time!
YEAR 6 BOYS CRICKET
Our Year 6 boys' cricket team attended the borough cricket tournament on 23rd May and what a learning curve it was! The first game was against Oakfields, who very kindly taught us a few tricks and although they won, it was a fantastic experience and we learned a lot! We ended up winning 3 and losing 2 which put us through to the semi final. Miss Perry was absolutely 'bowled' over (see what I did there!) by the boys' perseverance and determined attitude which saw them make HUGE improvements throughout the day.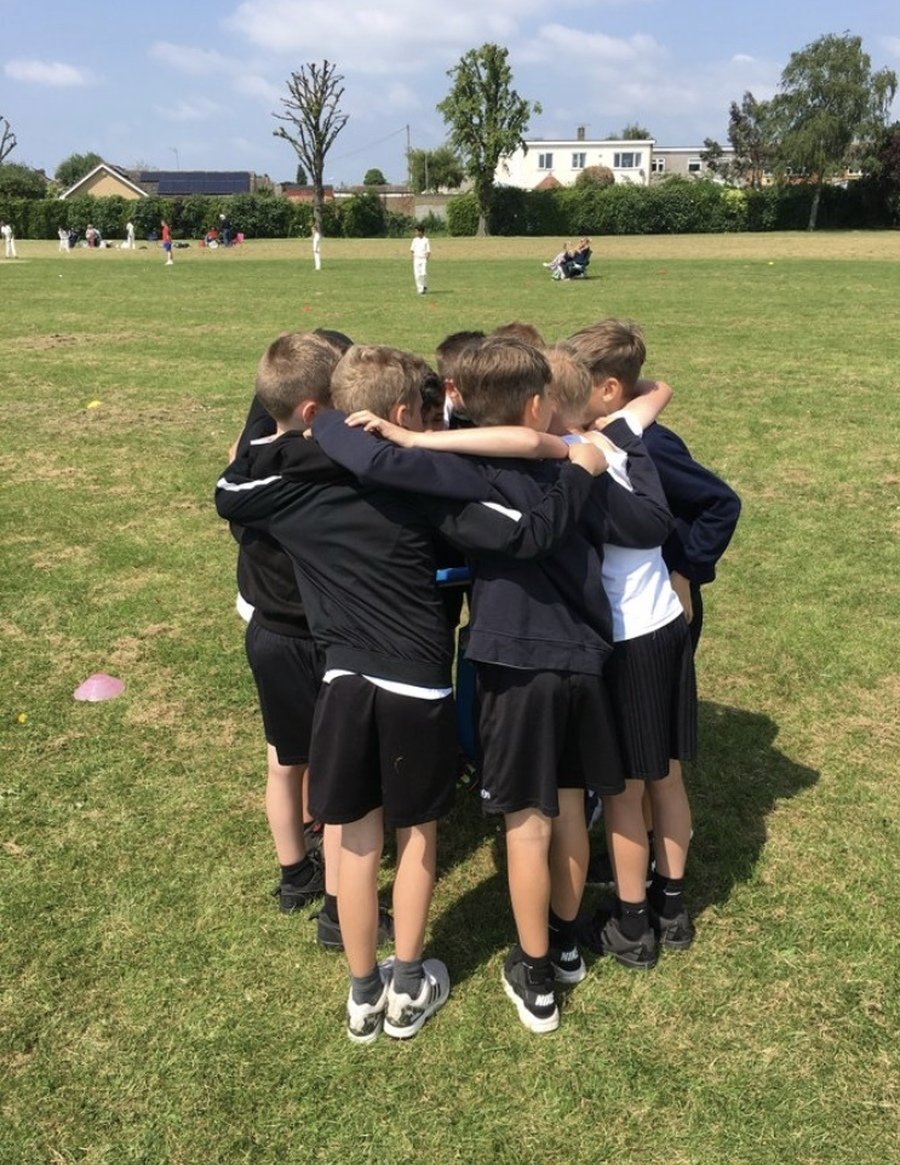 YEAR 4 & 5 NETBALL TEAM
A huge congratulations to our A and B team netballers who won their matches against Squirrels Heath last night. The A's won 7-4, and the B's 5-1. Scotts were once again faced by some very tall opposition but they remembered what they had learnt in practice about coming forward for the ball and moving onto each others passes. The shooting was fantastic too, particular mention should go to Abby, Tilly and Olivia who have been practising at home in their garden. Overall great team efforts and two wins which you deserved. Well done to - Abby, Tilly, Eloise, Findlay, Harriet, Bomi, Calum, Ria, Olivia, Tyler, George, Kai, Sam, Anastasia, Alessandria, Harry, Brooke and Paige.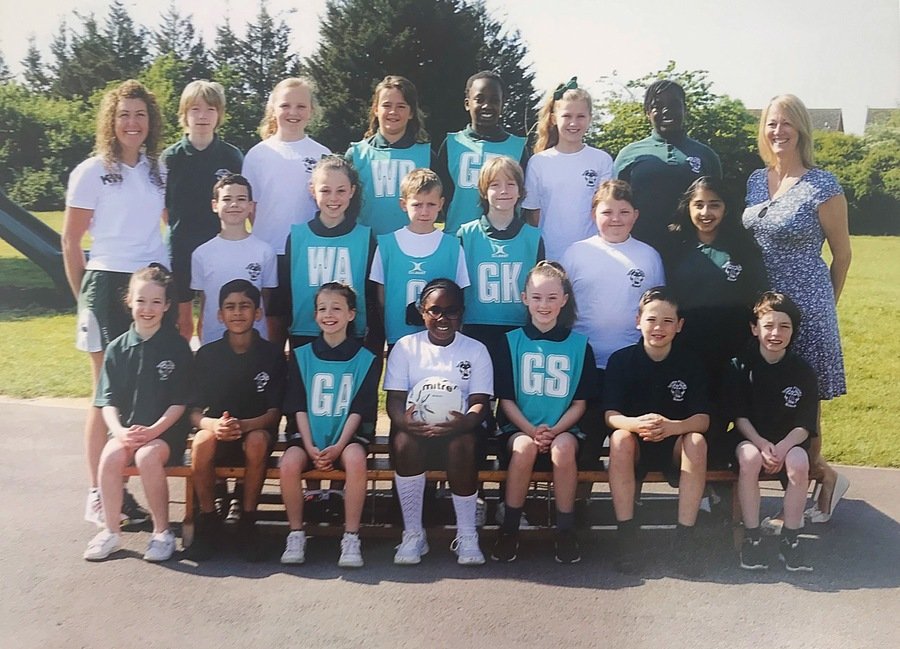 HEALTH DAY WITH SMOOTHIE BIKE!
Children in Years 1 - 5 took part in a healthy eating workshop with the wonderful Sharon Adkins. They learnt about portion sizes and how to find out sugar content in some of their favourite foods. Then each class made their own smoothies by peddling on a bike, these were then tasted and got the big thumbs up. Sharon said it was a pleasure to teach our children, as they were polite, enthusiastic and knowledgable.
5-A-DAY PENTATHLON
Scotts were lucky enough to have the 5-a-day tv team come into school this week so the children could take part in a pentathlon. The children in Year 1 through to Year 5 thoroughly enjoyed themselves and some great scores were set. Carly, one of the visitors said ' Scotts children are so polite, well behaved and enthusiastic!' The Scotts Sports Crew were in action again playing a big role in ensuring the two days ran smoothly before taking part themselves.
YEAR 3 & 4 GYMNASTICS COMPETITIONS
So proud of the following children for the way they behaved and performed at the Borough Gymnastics Competition. They missed out on top spot by just 0.1 points coming 2nd out of all the Havering schools. It really was so close. A massive well done Findlay McLaren, Ryan Sadler, Isabelle Pepper and Amelie Madlin. They also won the certificate for determination!
Then on Saturday Amelie Madlin, Ryan Sadler, Daisy Stevens, Danielle

Lukosuinaitev, Ruby Quill and Amelia Archarya all took part in the Jaybee schools in-house gymnastics competition. Ryan came 1st in the Year 3 boys category, Daisy came 3rd in the Year 3 Girls category & Amelie came 1st in the intermediate category! As you can see we had some fantastic results and all the children seemed to have an amazing time. Well done to all of them!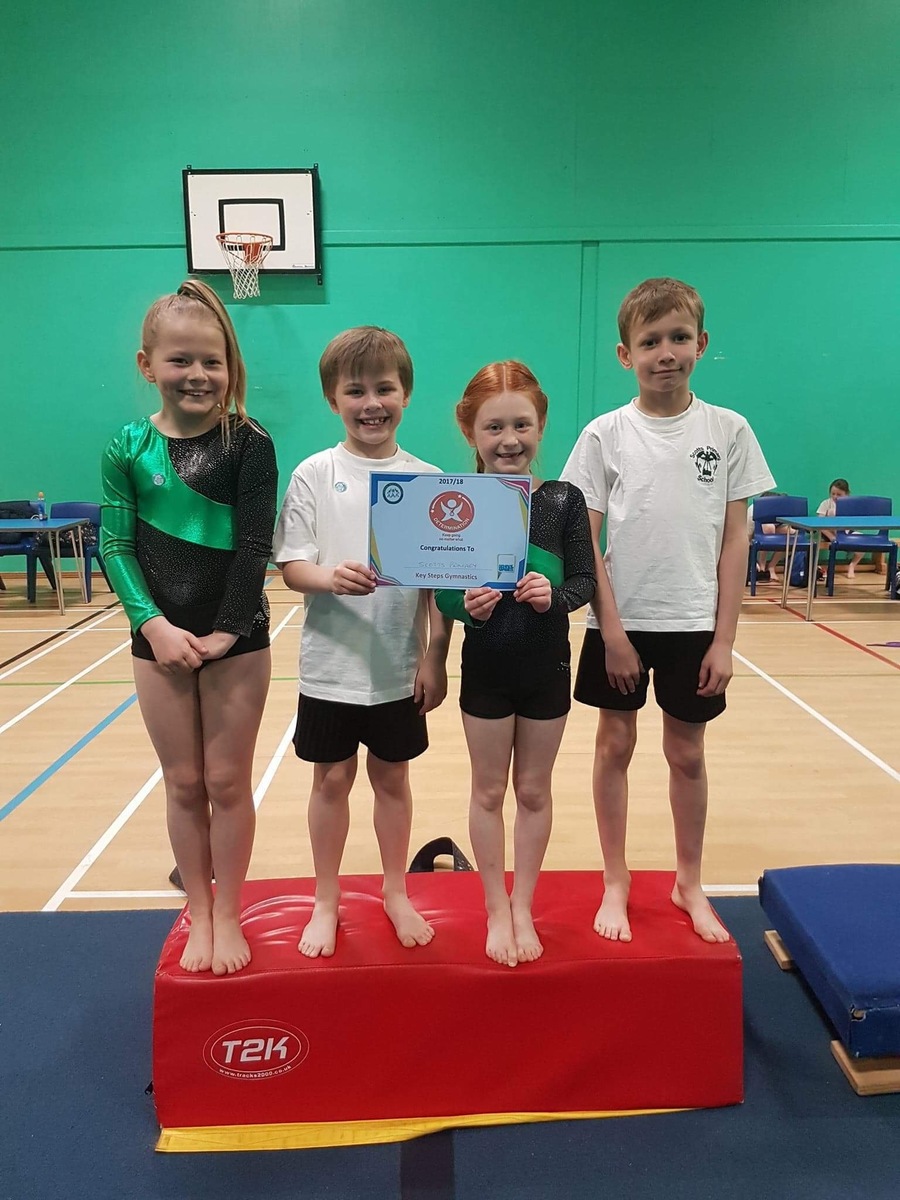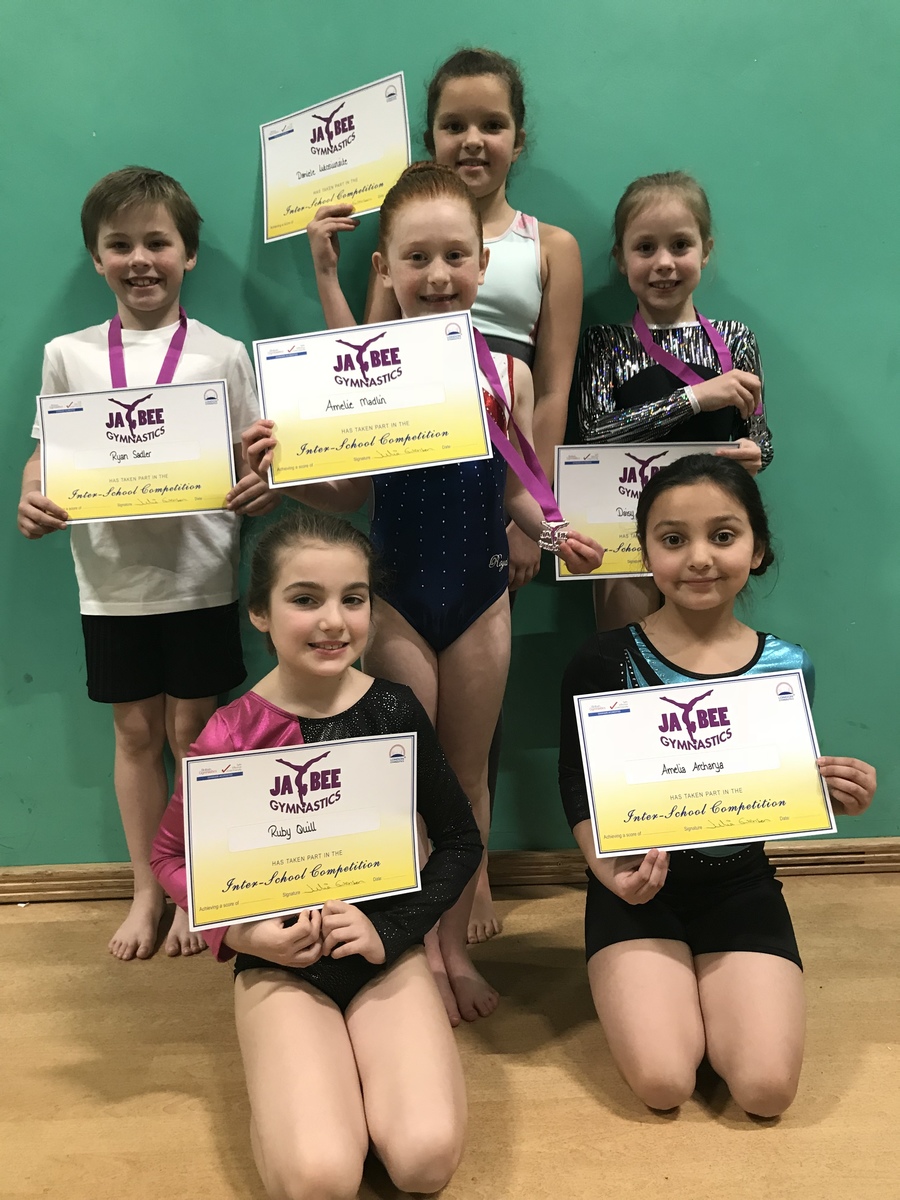 SPORT RELIEF 2018
We have so much fun this week taking part in Sport Relief. All children have completed sports challenges each day including Hula Hoop Monday, Skip-a-thon Tuesday, Wiggle Wednesday, Target Thursday and Fun Friday. Winners have been presented with a limited addition gold Sport Relief sticker. Below is a table of our daily challenge winners from each class. On top of this for one of their PE lessons they have played a class dodge ball tournament. The total amount raised from the sale of the wristbands was £310. Thank you to Scotts Sports Crew who have helped organise and run this week by speaking in assembly, selling the wristbands, being judges and giving out stickers, it couldn't have happened without you. Well done everybody!
YEAR 5 ORIENTEERING
The whole of Year 5 took part in an orienteering day organised by Havering Sports Collective. The children had to follow a route in teams around a very muddy course! Great teamwork was shown and lots of fun had.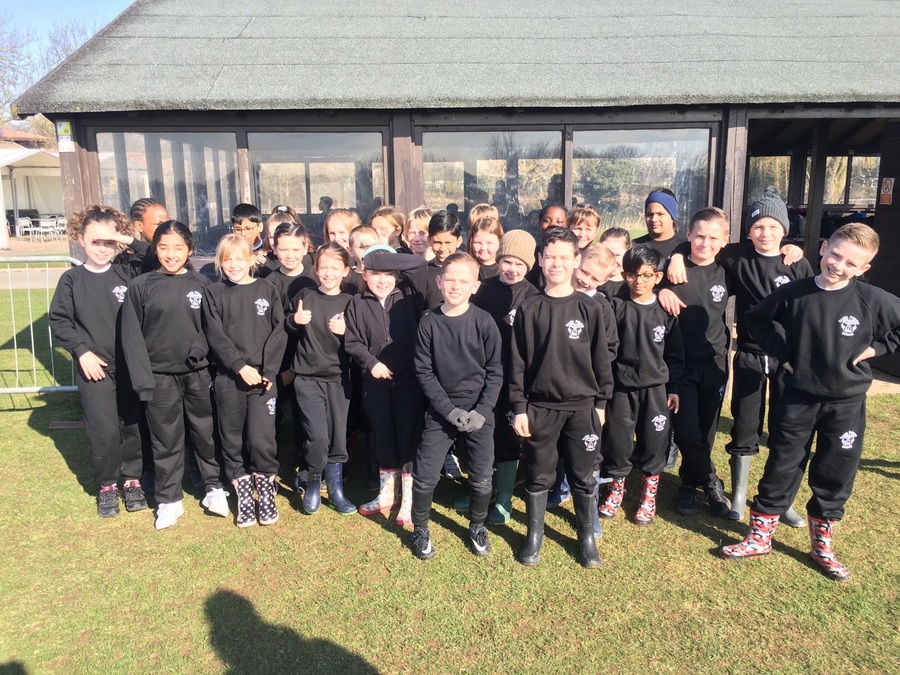 INFANT SPORTS HALL ATHLETICS
Twenty children from year 1 and year 2 were selected for an indoor sports athletics event at Hornchurch Sports Centre. It was an excellent morning, where the children demonstrated excellent team spirit and perseverance. They worked hard, were very respectful and had a great fun day. We didn't win the overall events but we did win some of the individual events. Well done Year 1 and 2!
NETBALL MATCH V CLOCKHOUSE
We had a cup match v Clockhouse and unfortunately got beaten by a better team. Our Year 4 and 5's took on their Year 6 team who were nearly all club players. We learnt lots and effort did not falter throughout the whole match. Our B team also played a friendly and this game was much closer. We lost by just two goals and every player who has been committed to training got to play which was great to see.
YEAR 6 BOROUGH HOCKEY COMPETITION
The children who got picked for this event had a great day playing hockey, although it was absolutely freezing. They were so well behaved and gave it their all. Well done to those involved.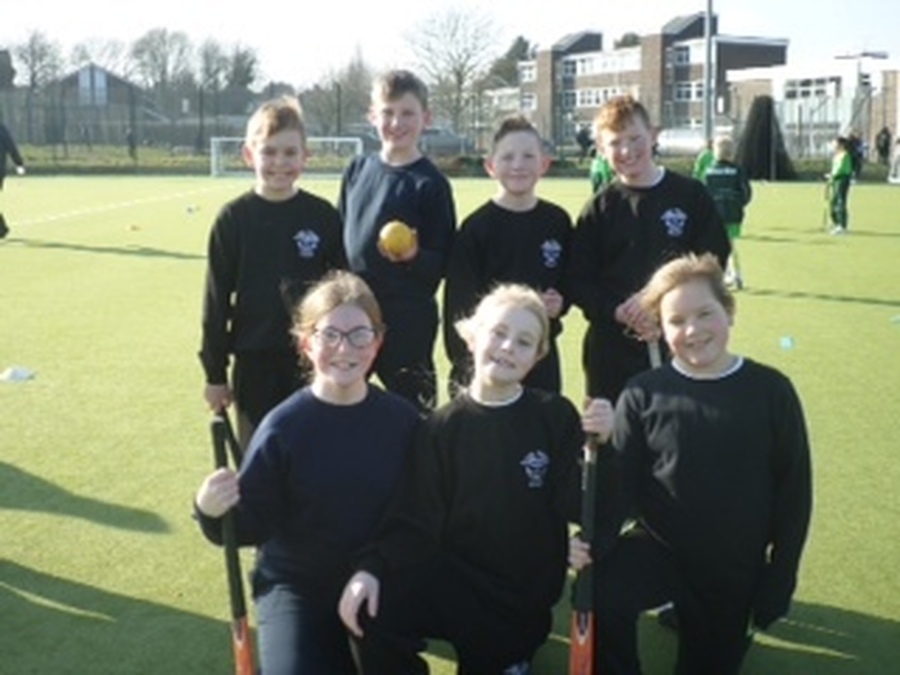 6-A-SIDE BOYS FOOTBALL
On a wet rainy day nine Year 6 boys took part in the Borough Football competition. There were a mixed bag of results throughout the day including two wins, two loses and a draw. All children were impeccably behaved and put in 100% effort. Players of the tournament were Harry and Louie who showed great skills and throughout the day.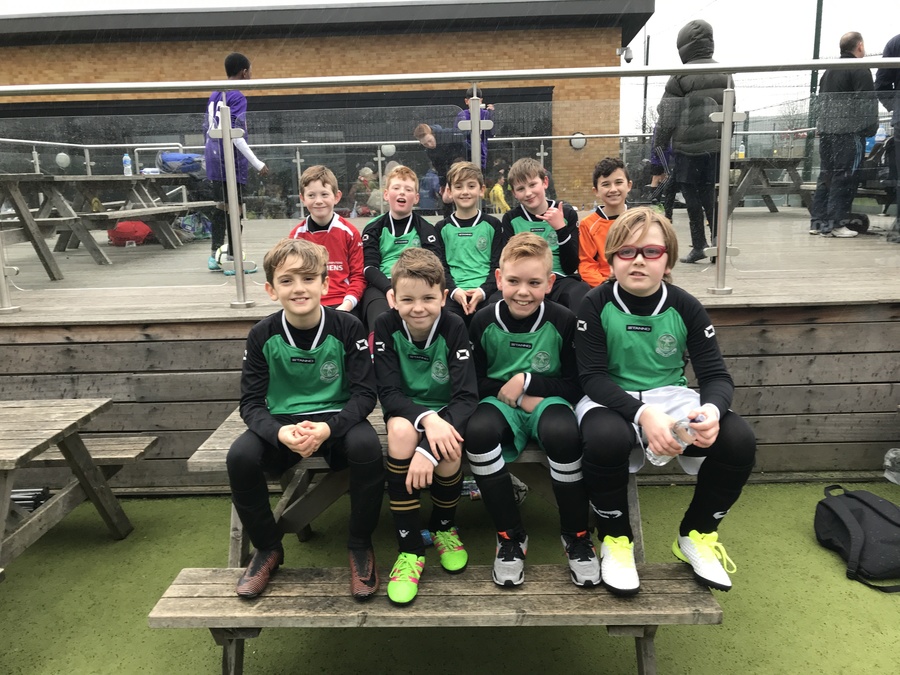 BOCCIA
2018 started with Scotts Boccia players entering the Borough competition. The three teams were made up of children from Year 1 to Year 6. It was lovely to see all the children encouraging each other throughout the day. Well done to Hridit, Lucas, Phoebe, Mitchell, Blake, Teddy, Zac, Paige and Davey - you did yourselves and the school proud.
SPORTSHALL ATHLETICS
A huge well done to the junior children who took part in the Borough Sportshall Athletics competition. All who represented put in 100% effort and showed great team spirit. The Year 3 and 4's won the 'Respect' certificate which is a lovely recognition of how well they behaved towards each other and towards children at other schools. You should all be very proud of yourselves.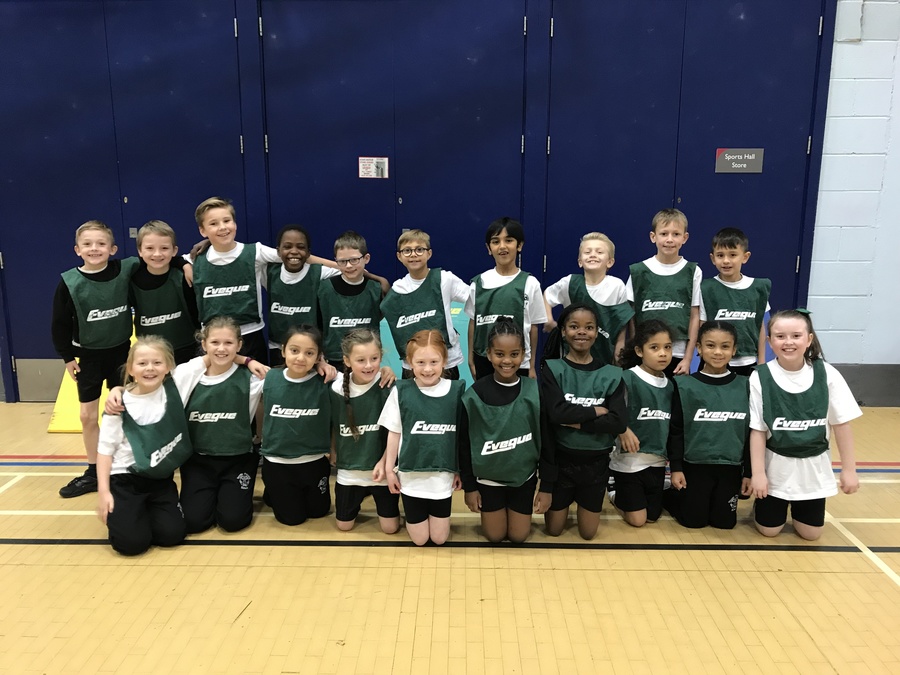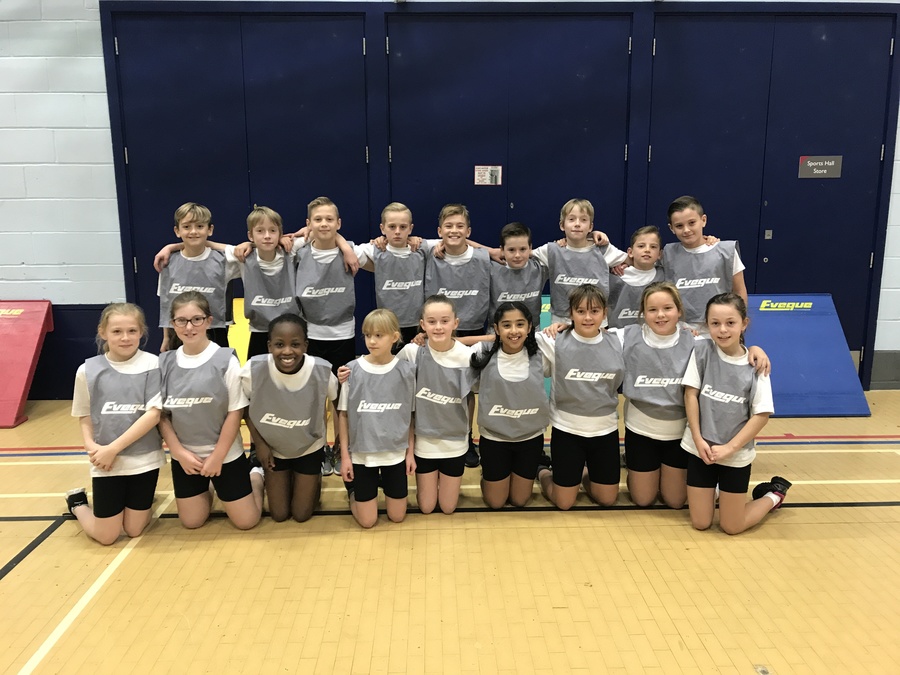 NETBALL
The netballers took to the court last week in freezing conditions. It was the first time this new look squad had played together. It comprised of Year 4's and 5's, and they did fab. They first played St.Albans and won 5-1; next was Newtons where they lost 8-1; finally La Salette where they lost 10-1. Unfortunately the last two games did not go our way but they played against all Year 6's in minus temperatures! All of the team played well but particular mention must go to Bomi who was 'Player' by the other schools.
FOOTBALL
Well done to the boys and girls football teams who took part in their league pool games at Wykeham Primary school this week. Good team spirit was demonstrated and a mixed bag of results achieved.
CROSS-COUNTRY
Well done to all the children that represented Scotts in the Borough Cross-Country. Lots of training had taken place before the day, every Thursday morning at 8am since September.
There were some great individual runs. In particular special mentions must go to Rosie Warner in Year 5, the only girl from Scotts to compete in the Year 5 and 6 race and finish 21st out of over 150 children. Also, to Findlay McLaren who came 1st out of over 200 children! A fantastic individual performance and a very proud moment for Scotts School:-)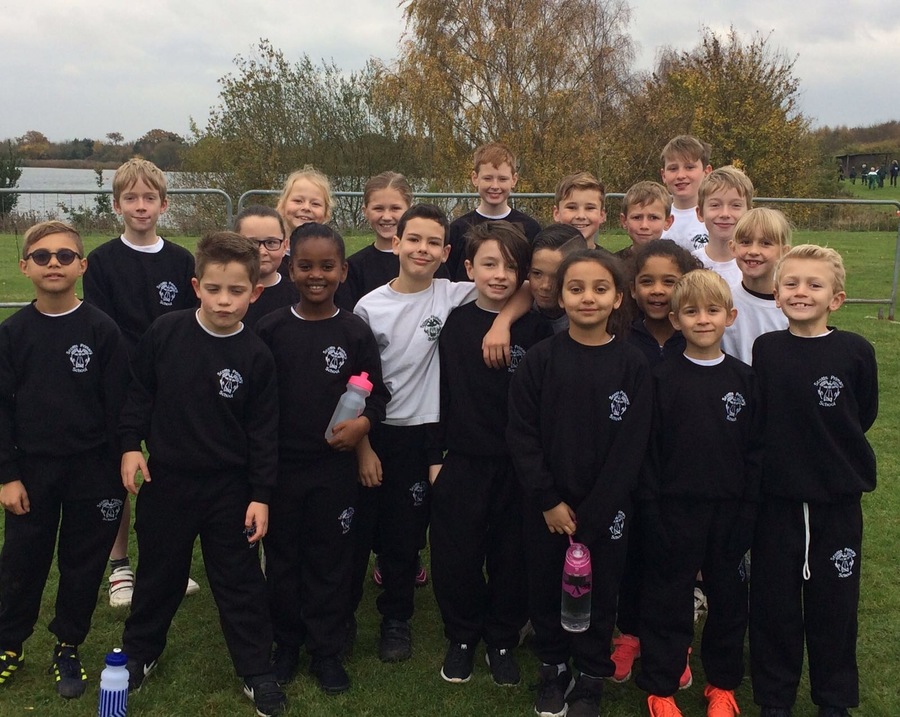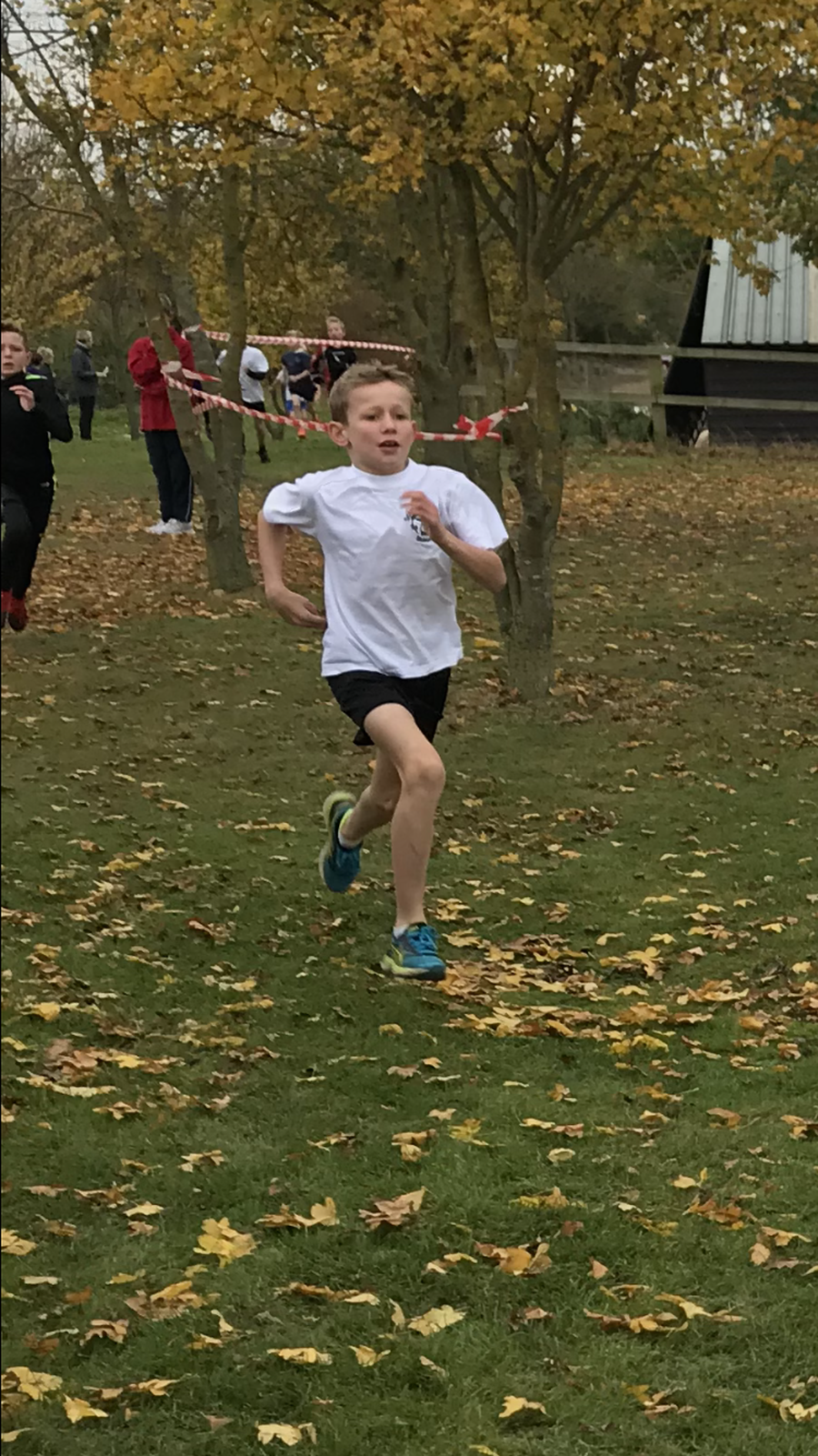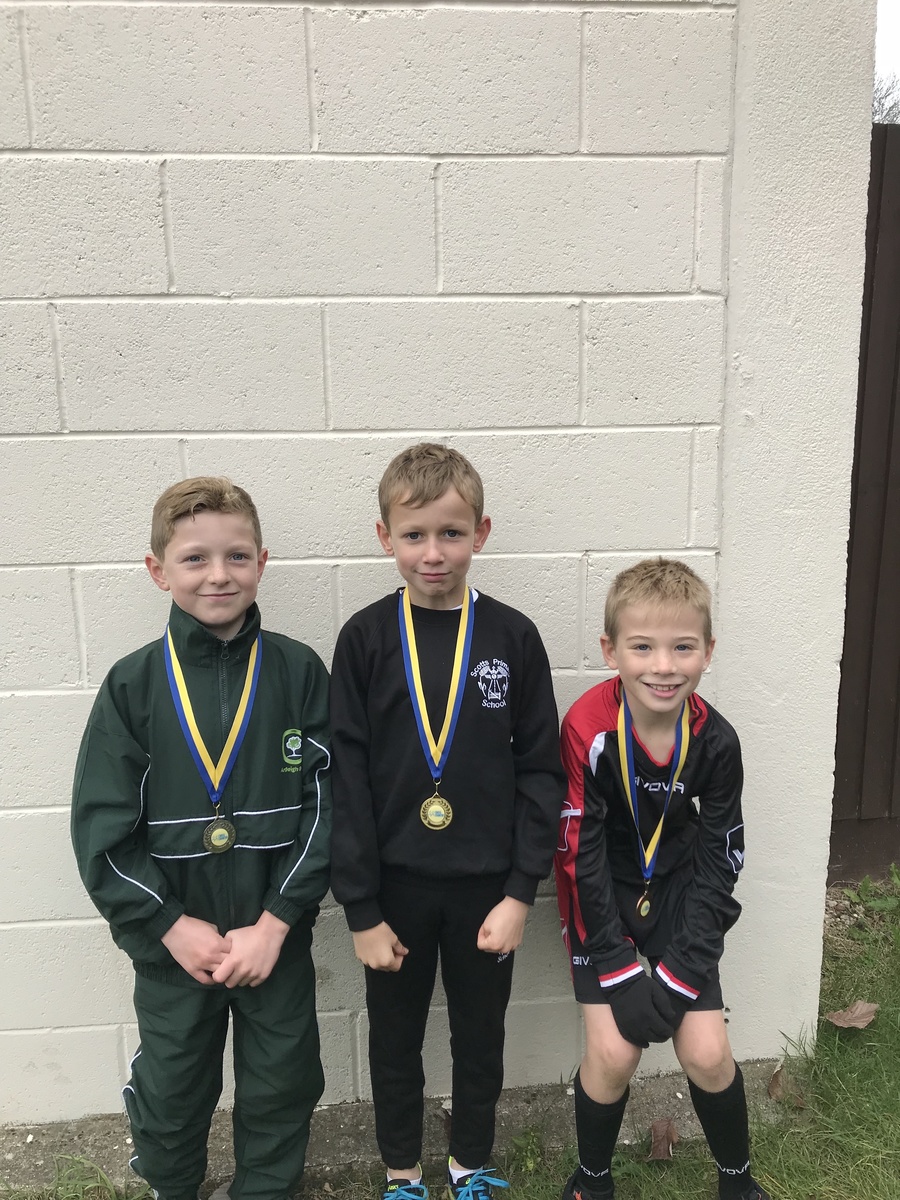 TAG RUGBY COMPETITION
A long busy day for our Year 5 and 6's who represented Scotts in the Borough Tag Rugby at May and Baker on Wednesday 1st. There were two teams who between them played 12 games. There were a mixed bag of results and one of the teams only just missed out on a quarter final place after winning 4, losing 2 and drawing 1. Great team spirit was shown by all, but particular mention must go to Taylor Jacobi and Finlay Course who were the captains and really led by example- they played well and were great motivators.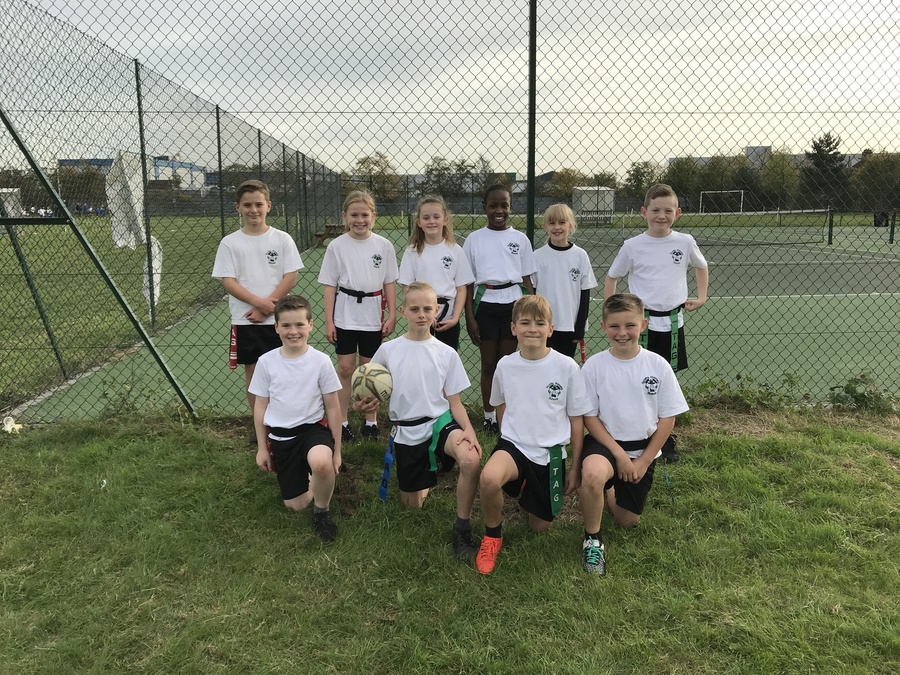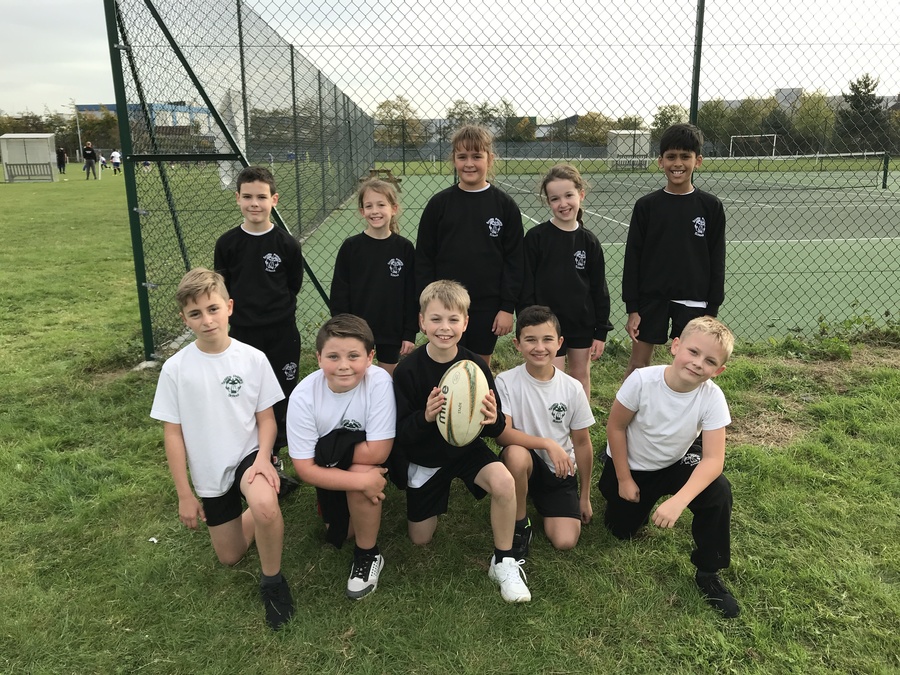 YEAR 6 ORIENTEERING COMPETITION
Miss Perry was so proud of the Year 6's today as they were fantastic team players and showed unbelievable kindness towards each other. There were a number of other schools at the competition and two of our children came in 4th place. Well done to Blake and Davey for working as a team to finish in the highest position in their class.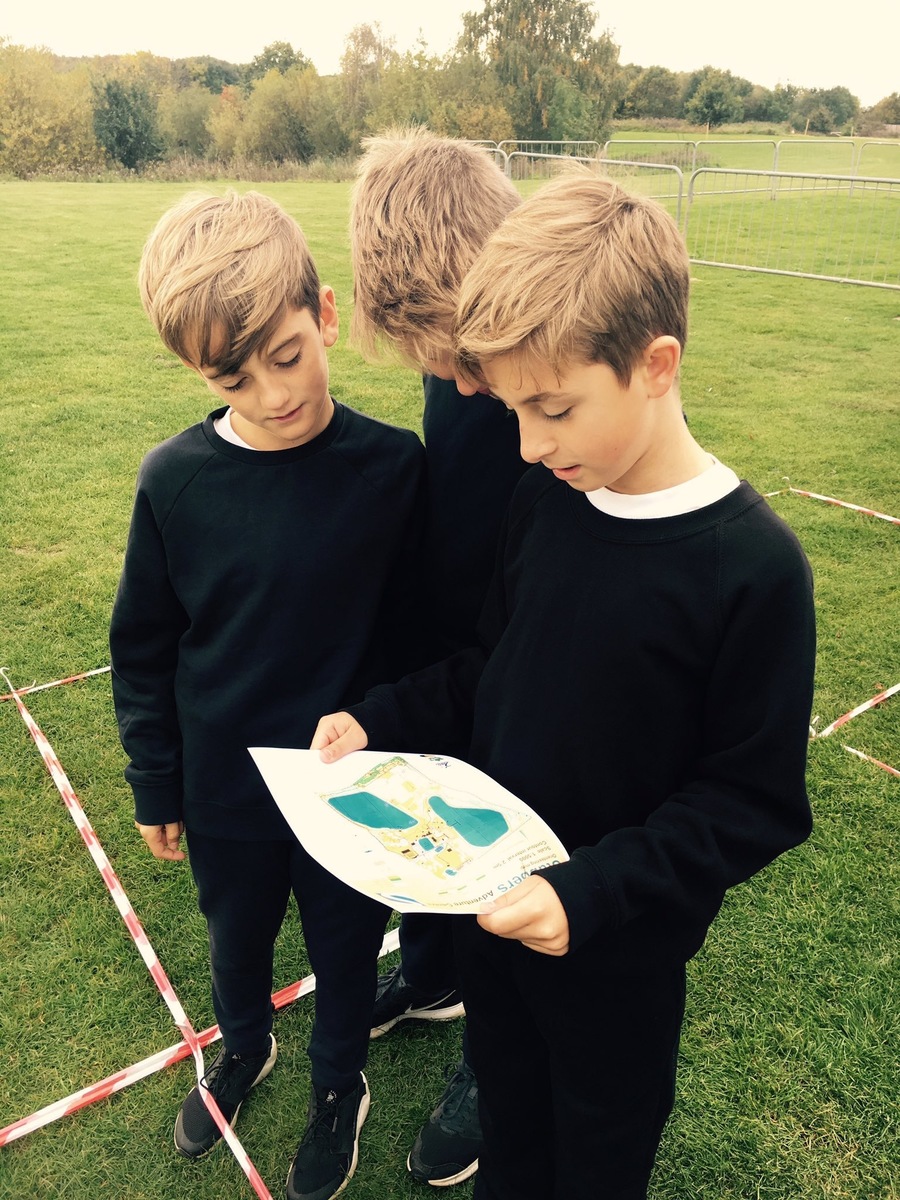 HIGH FIVE NETBALL TOURNAMENT
Well done to the Year 5 netballers who had their first competition as a new squad. They played as a team showing great determination and ended up drawing two and losing two. Lots of fun was had by all and we're looking forward to the season ahead.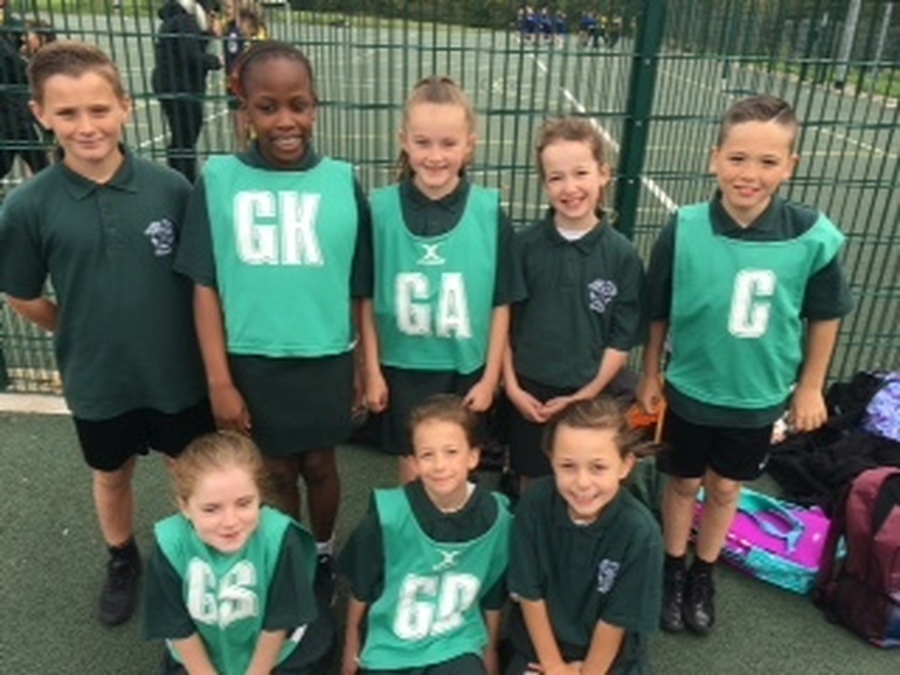 SPORTSMARK GOLD AWARD
We are delighted to announce that we Scotts School have achieved the Gold School Games Mark Award for the 2016/17 academic year. This is the first time in our schools history! The School Games Mark is a Government led award scheme launched in 2012, facilitated by the Youth Sport Trust to reward schools for their commitment to the development of competition across their school, and we are delighted to have been recognised for our success.
We are extremely proud of our pupils for their dedication to all aspects of school sport, including Scotts Sports Crew who made our school sport competitions possible. As part of our application, we were asked to fulfil criteria in the areas of participation, competition, workforce and clubs, and we are pleased that the hard work of everyone at our school has been rewarded this year. We look forward to applying once again in 2018!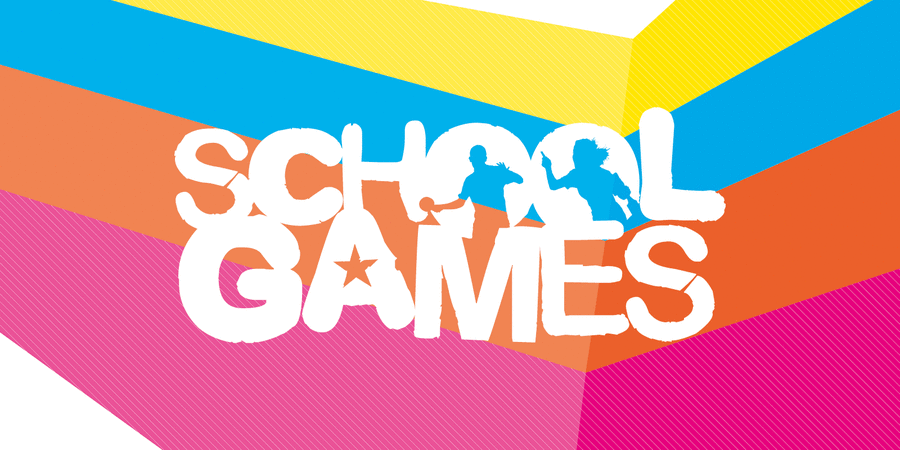 WESTHAM FOOTBALL TOURNAMENT
A great team performance throughout the day from our Year 6 footballers, who won 6 out of their 8 games, meant they came out eventual winners of the whole thing! Well done to all involved.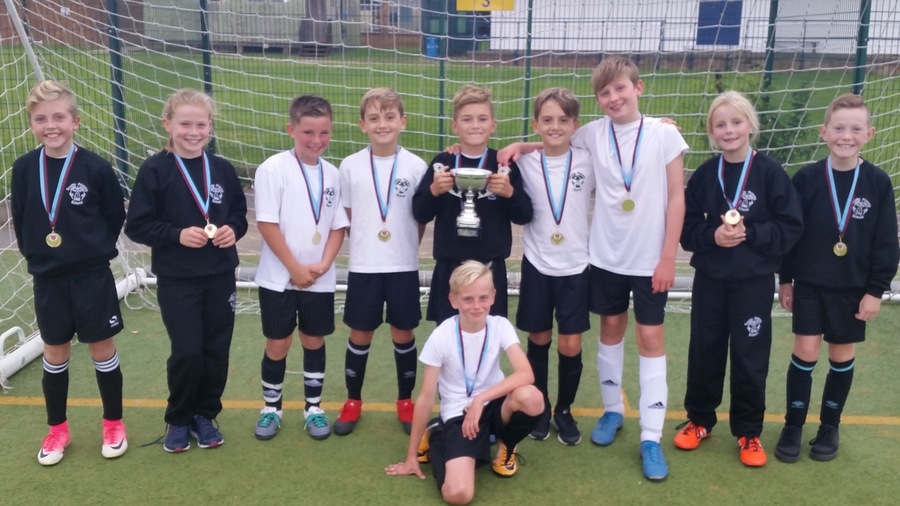 BMX WORKSHOP
Wow! What a way to start the year. A massive thank you to Mike Mullen, BMX World Champion for delivering an amazing inspirational assembly. The children were mesmerised and totally engaged throughout. After the motivation talk came the trick display. Mike demonstrated some of his skills, then it was the teachers turn to get involved. Miss Stagg was the first up demonstrating a trick, getting out of her comfort zone! Then Mrs Taylor, Miss Austin and Miss Perry had to lie on the floor whilst Mike jumped over all three of them on his bike!
Year 5 and 6 had the opportunity to be part of a workshop run by Mike and try some tricks themselves. He commented after saying the children were a pleasure to work with and all of them achieved something today that they didn't think they could. I think that is just marvelous!
If any of your children are interested in doing some more riding, here are the local skate parks in our area:-
Hope you like the video and photos!
Mrs White
Sports Day 2017
What hard work it was to try and hold a Sports Day when it wasn't raining or the ground was too slippery! As you are aware, due to inclement weather conditions the event had to be cancelled twice for the infants and once for the Juniors. Many parents had the misfortune of booking two days off work to cheer on their children only for it not to take place. Rather than try to reschedule and risk cancellation again, we decided to let the infants enjoy an 'in-house' sports day while the rain stayed away. Apologies to all those parents who would have been able to attend but, in fairness to all children we felt this was the best option. The most important factor is that the children did not miss out on their Sports Day and the whole school joined in cheering them on. As you can see from the photos, lots of fun was had by all!
Medal winners were as follows:-
Sprint Finals
| | | | |
| --- | --- | --- | --- |
| YEAR GROUP | 1ST | 2ND | 3RD |
| RECEPTION | BETSY & TED | INES & PLATON | ESHA & DANIEL |
| YEAR 1 | MAISIE & MAX | OMA & HARRY | ASHA & ZURIEL |
| YEAR 2 | JANE & MICHAEL A | SHALOMIE & EMAD | NIFEMI & NOAH |
| YEAR 3 | LILY-ROSE & FINDLAY | BROOKE & HENRY | IZZY & TOBI, JACOB, SAM |
| YEAR 4 | ELOISE & REISS | BOMI & CALUM | ANGELICA, HARRIET,ROSIE & KAI |
| YEAR 5 | CHRISTIANA & TAYLOR | MADDIE & BAILEY,LOUIS | AMELIA & BLAKE |
| YEAR 6 | AMY & DENIS | BROOKE & EDI | MILLIE N & GEORGE |
Junior relays
1ST
2ND
3RD
BOYS

AMERICA

FINDLAY, TOMMY,

TAYLOR, JAKE

OCEANIA

SAM, KAI,

HARRY H, TOM

ASIA

HENRY, REISS,

FINLAY C, DENIS

GIRLS

AFRICA

CAYLEE, BOMI,

MADDIE, MILLIE N

OCEANIA

LILY-ROSE, OLIVIA,

LILLIA, BROOKE

EUROPE

IZZY, HARRIET,

VICTORIA, EDIE
OVERALL RESULTS:-
INFANT
JUNIOR
OVERALL SCORES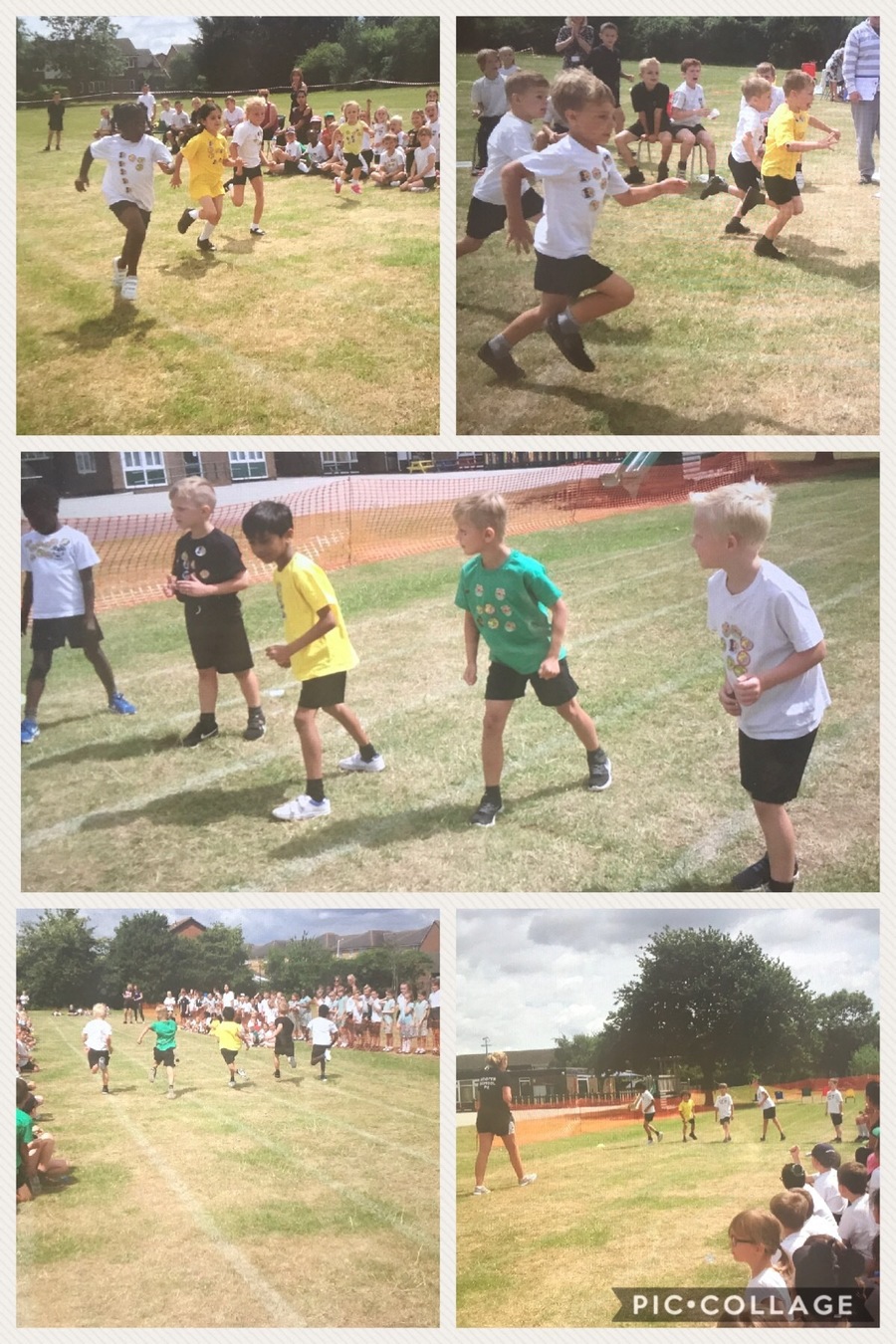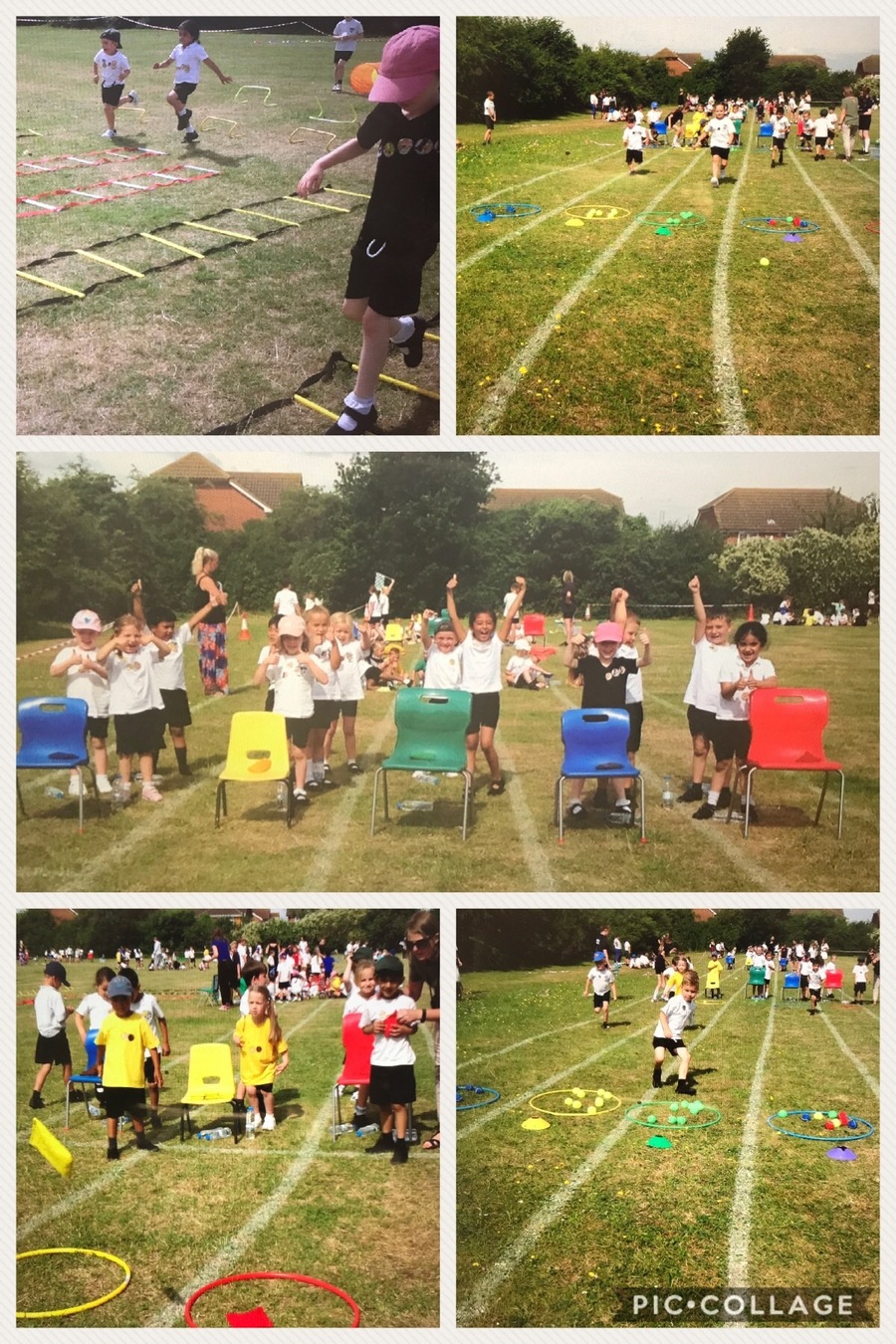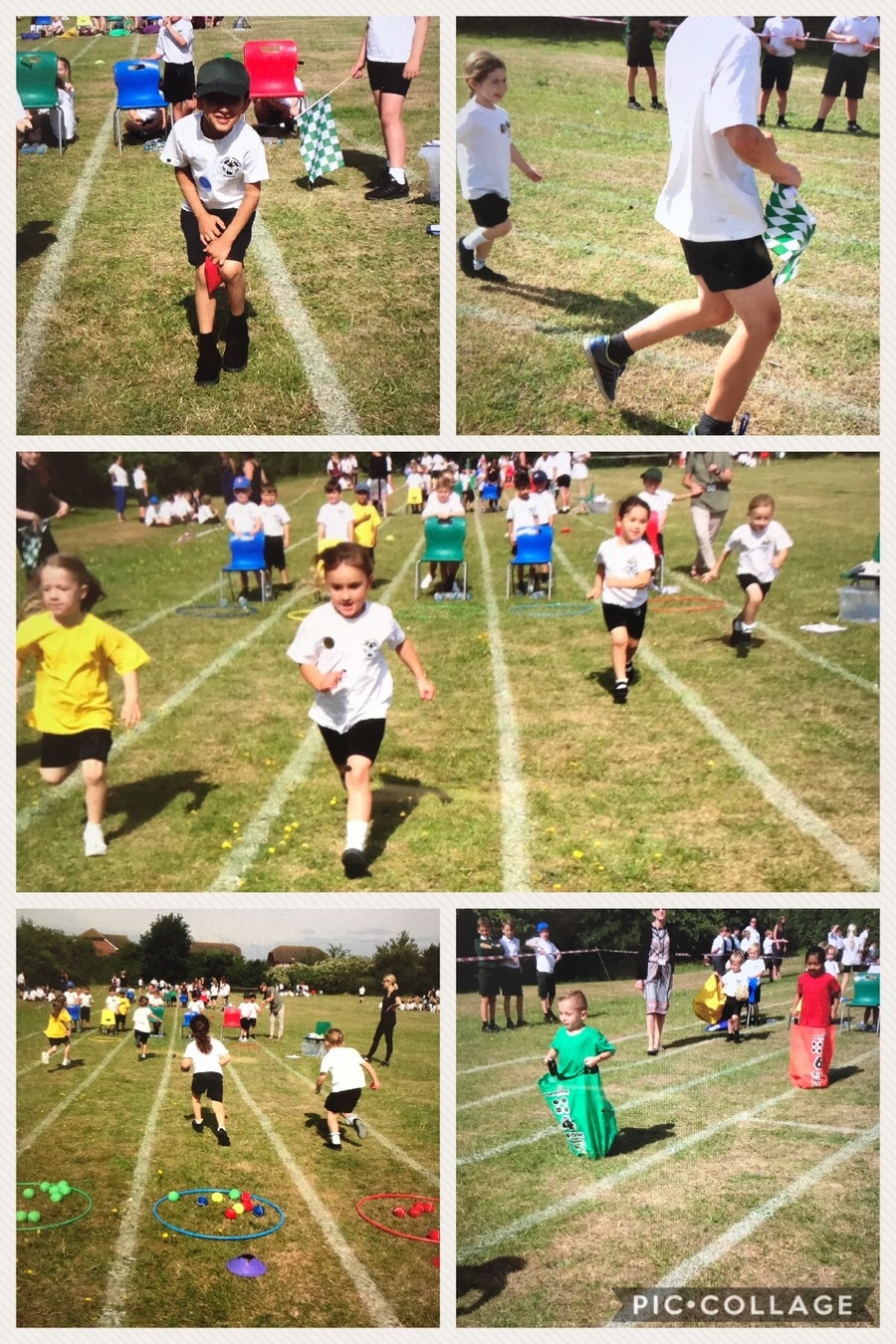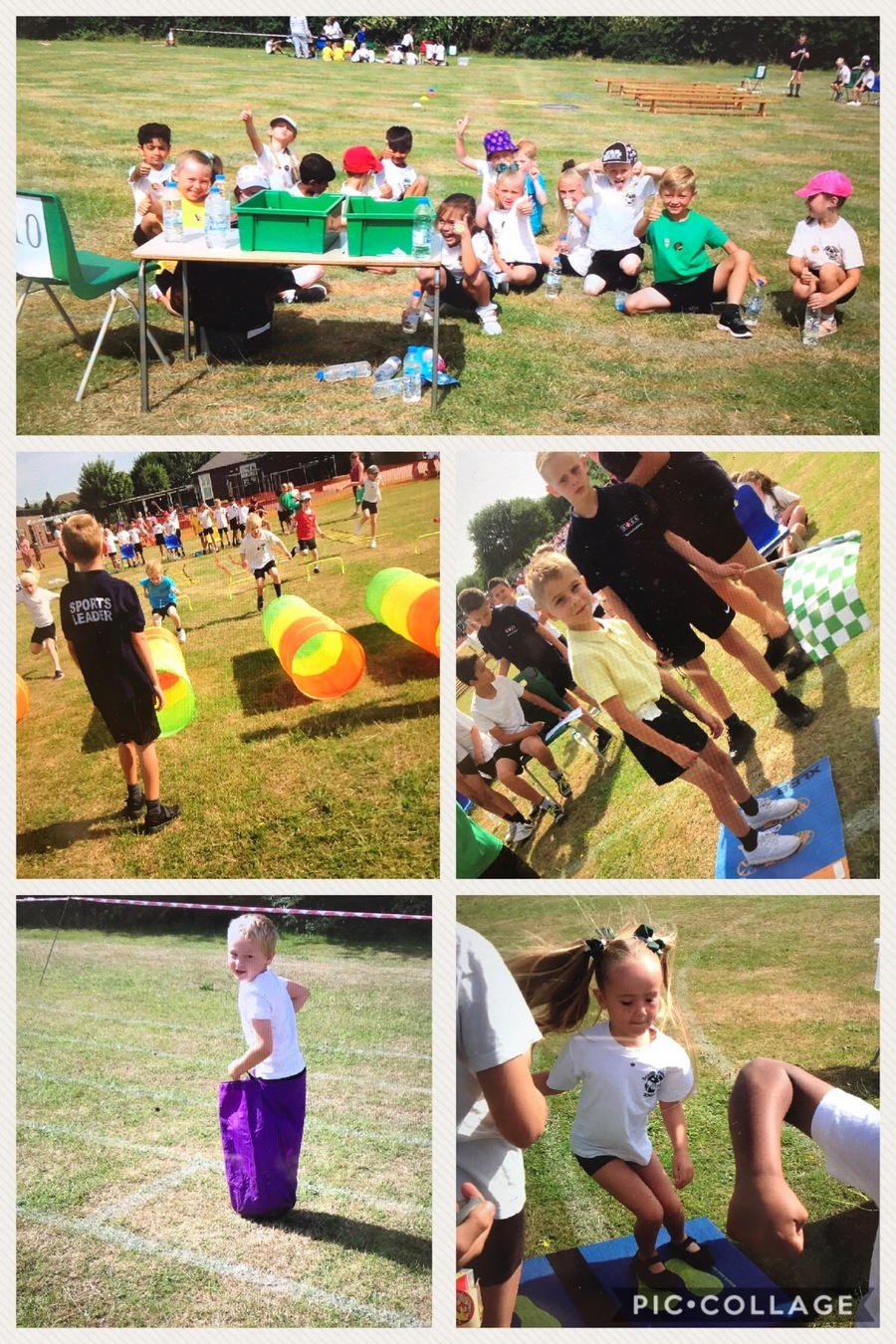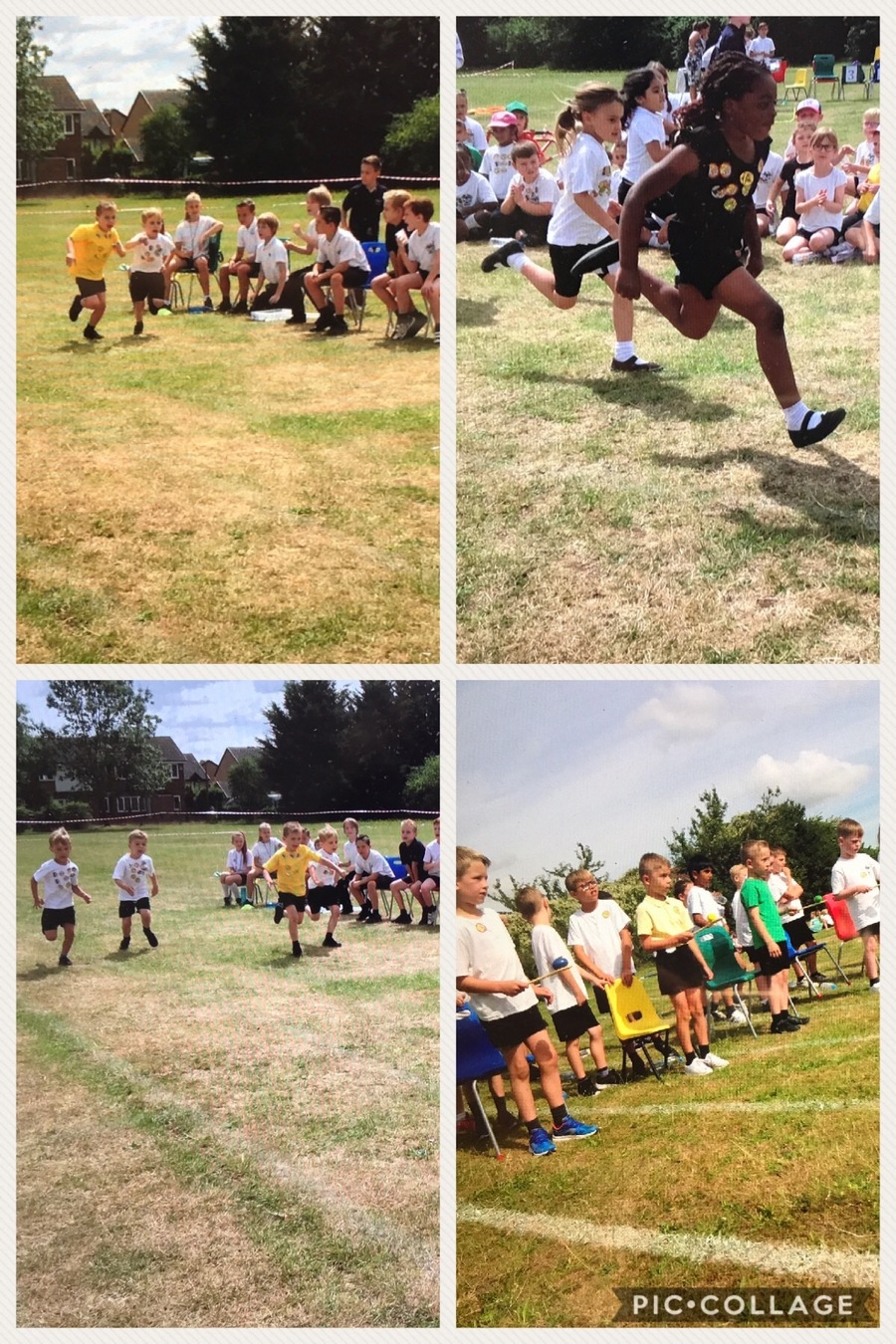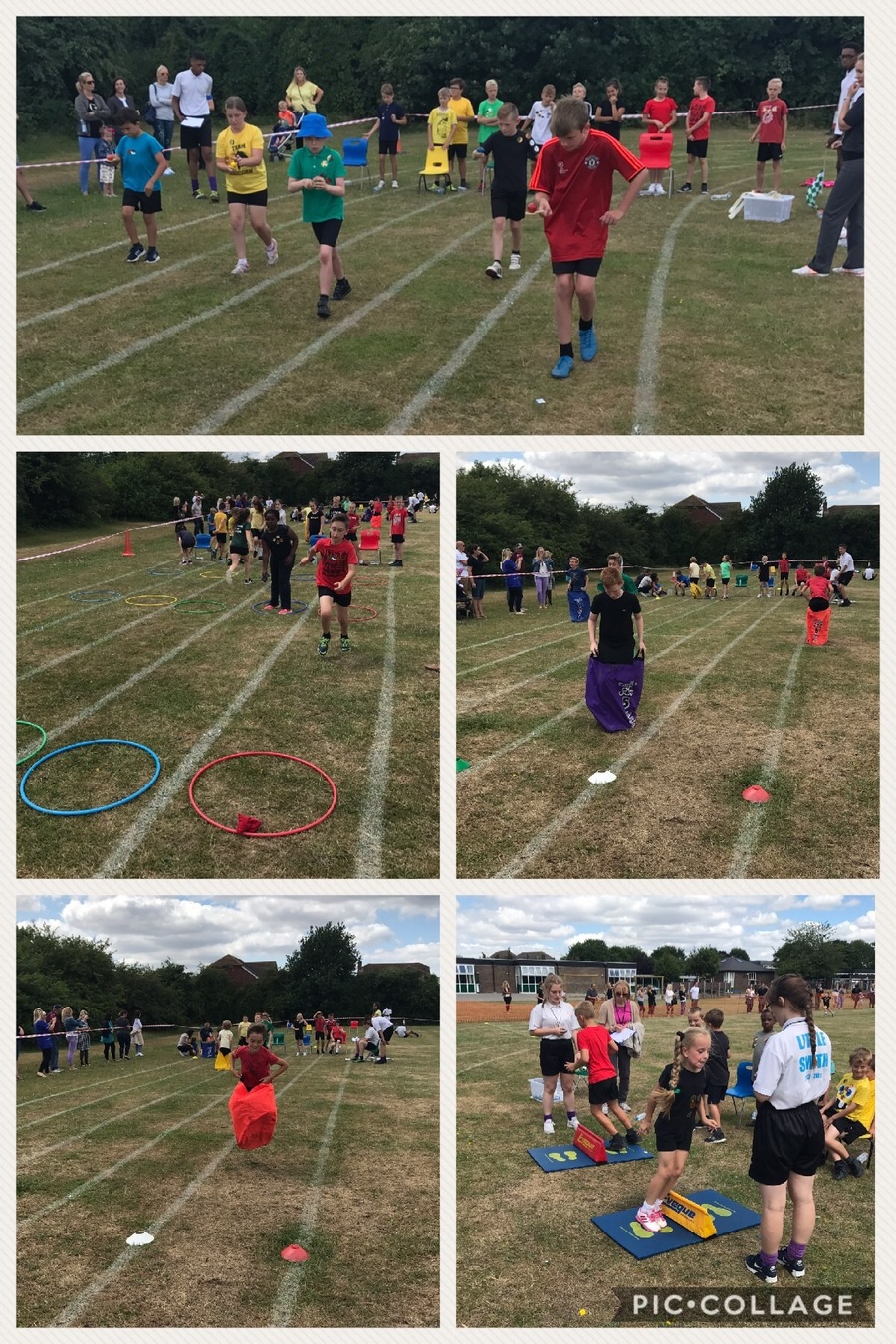 Borough Badminton Competition - Juniors
For the first time, Scotts entered the Borough Badminton tournament with children from year 3, 4 and 5. They were up against children from year 6 and experienced badminton players that belong to clubs. That did not put them off, they showed some great determination and real team work and ended up finishing in 3rd place out of 8 schools. Special mention must go to Findlay, who stepped in last minute to represent Scotts having never played badminton before and to Sam who got the highest score in two of the events out of everybody in the competition. Great fun was had by all. Well done to Findlay M, Sam P, Tommy J, Calum R, Carys D, Louie F, Harry F and Lillia H.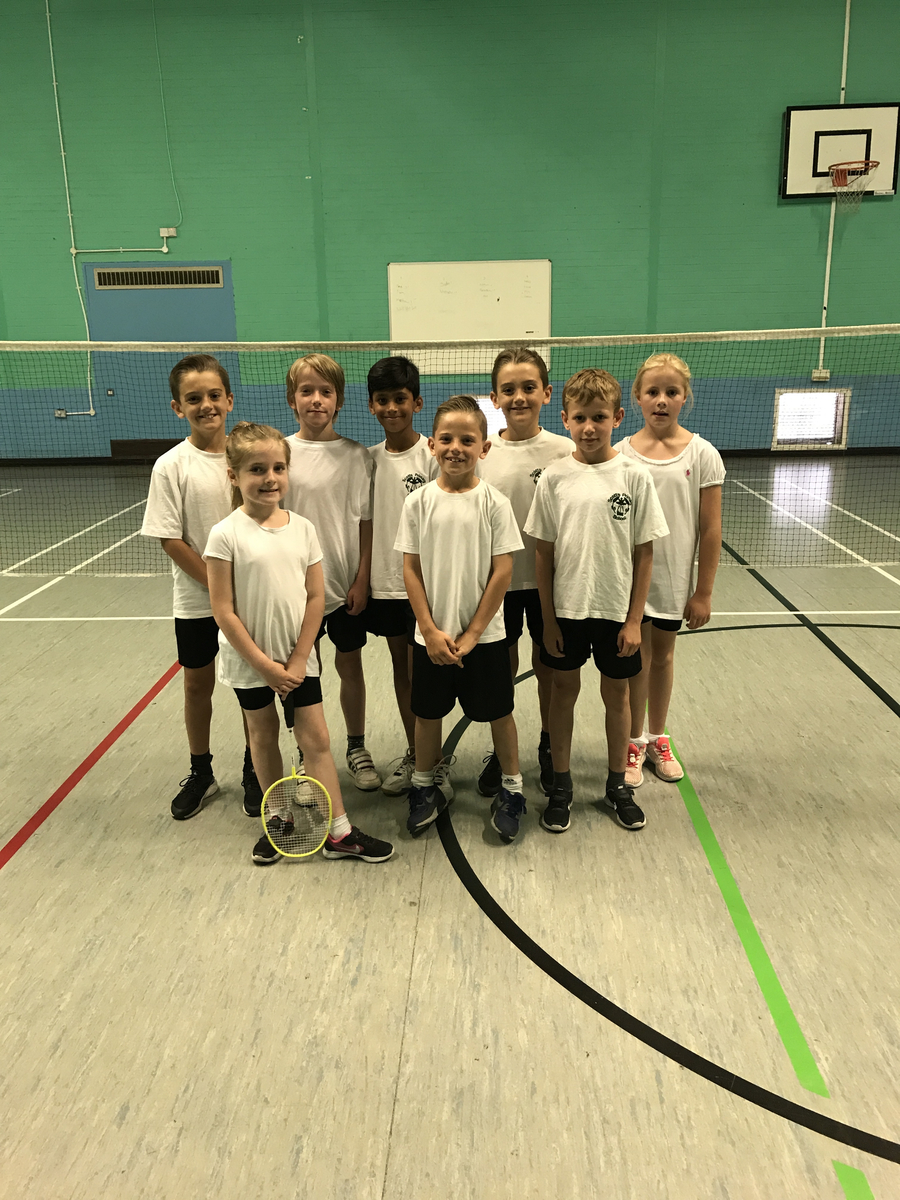 Year 2 Quad Kids competition
What a fantastic morning I had with the Year 2's at the borough athletics competition on Tuesday 4th. All of the children were super excited to take part. They did well in the four disciples - sprint, run, jump and throw and finished a credible 14th place out of 31 schools. So congratulations to Emad R, Michael A, Daniel S, Jayden W, Shalomie K, Tiana S, Jane A and Dahlia T. I look forward to seeing you all at cross-country club in September!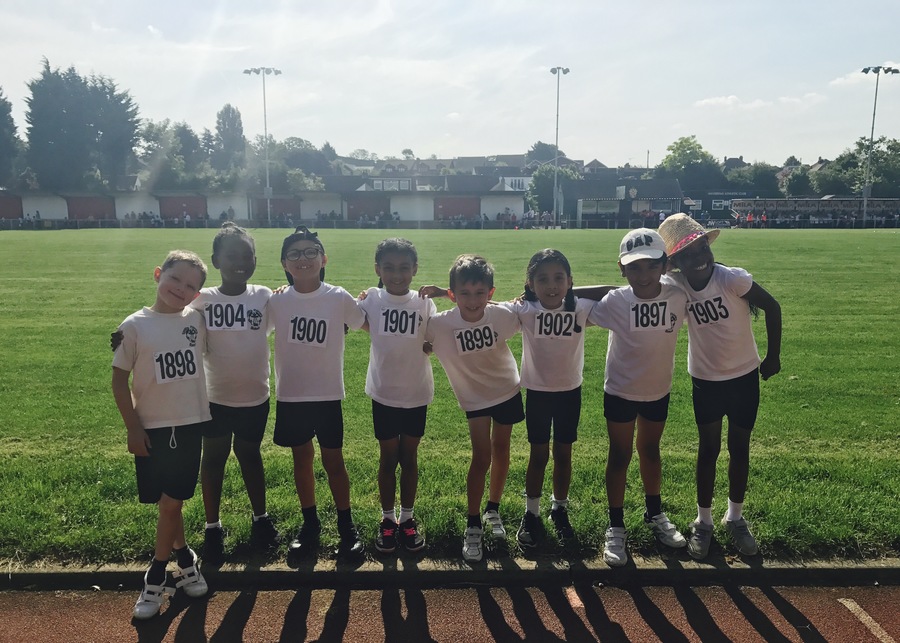 National Sports Week
Scotts have had fun participating in National Sports Week. The whole of the infants took part in an infant activity session run by our very own Sports Crew; Year 1's completed PJ Masks 'Power of 3' sports challenges; Year 2's took part in a carousel of activities with Emerson Park Sports Leaders; Year 3 and 4 had an inter-form cricket match; Year 5 and 6 had the experience of trying some new sports – Boccia and Seated Volleyball. Well done to everyone for giving it your all and joining in the craziness of Sports Week!!!! Looking forward to Sports Day on 12th July:-)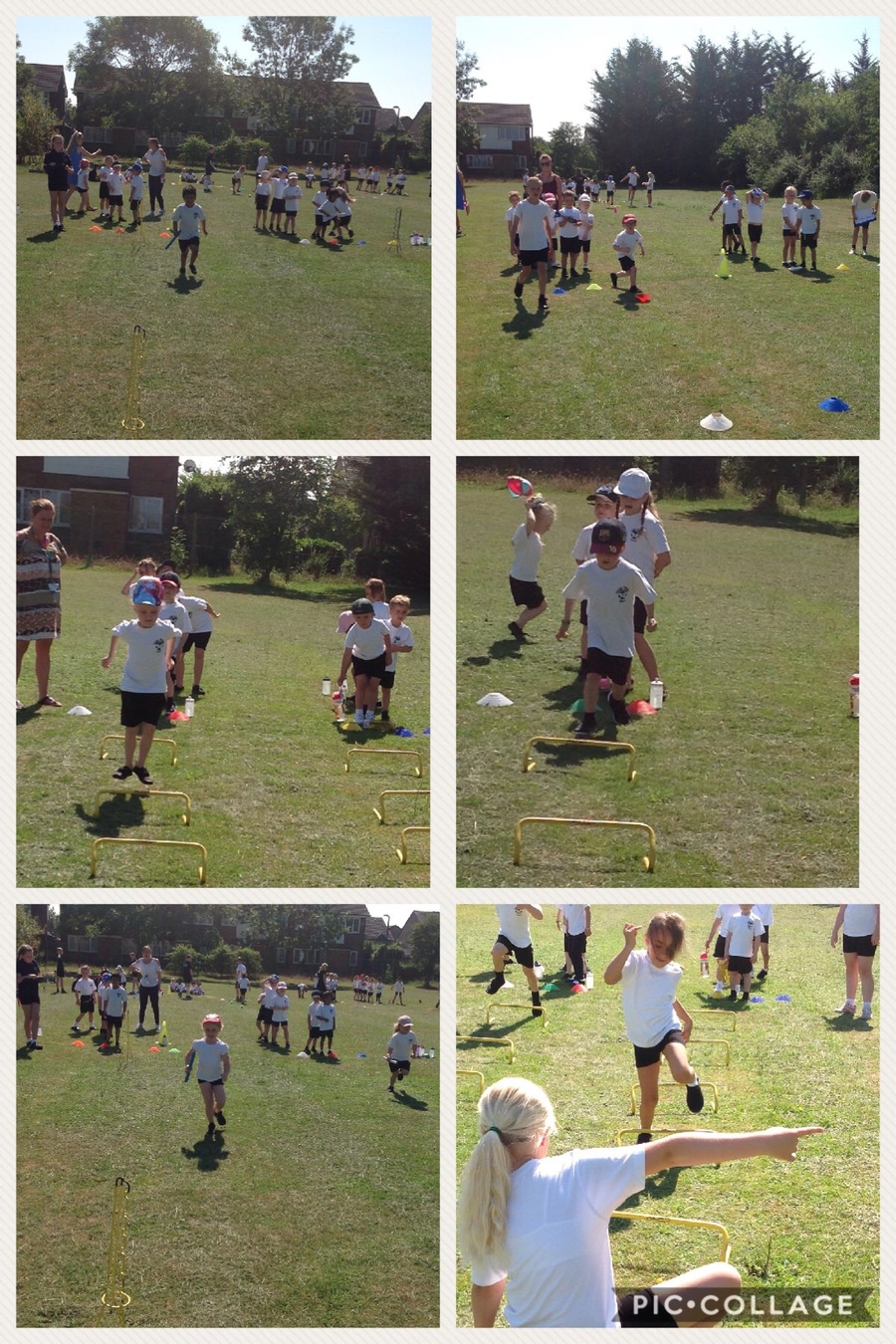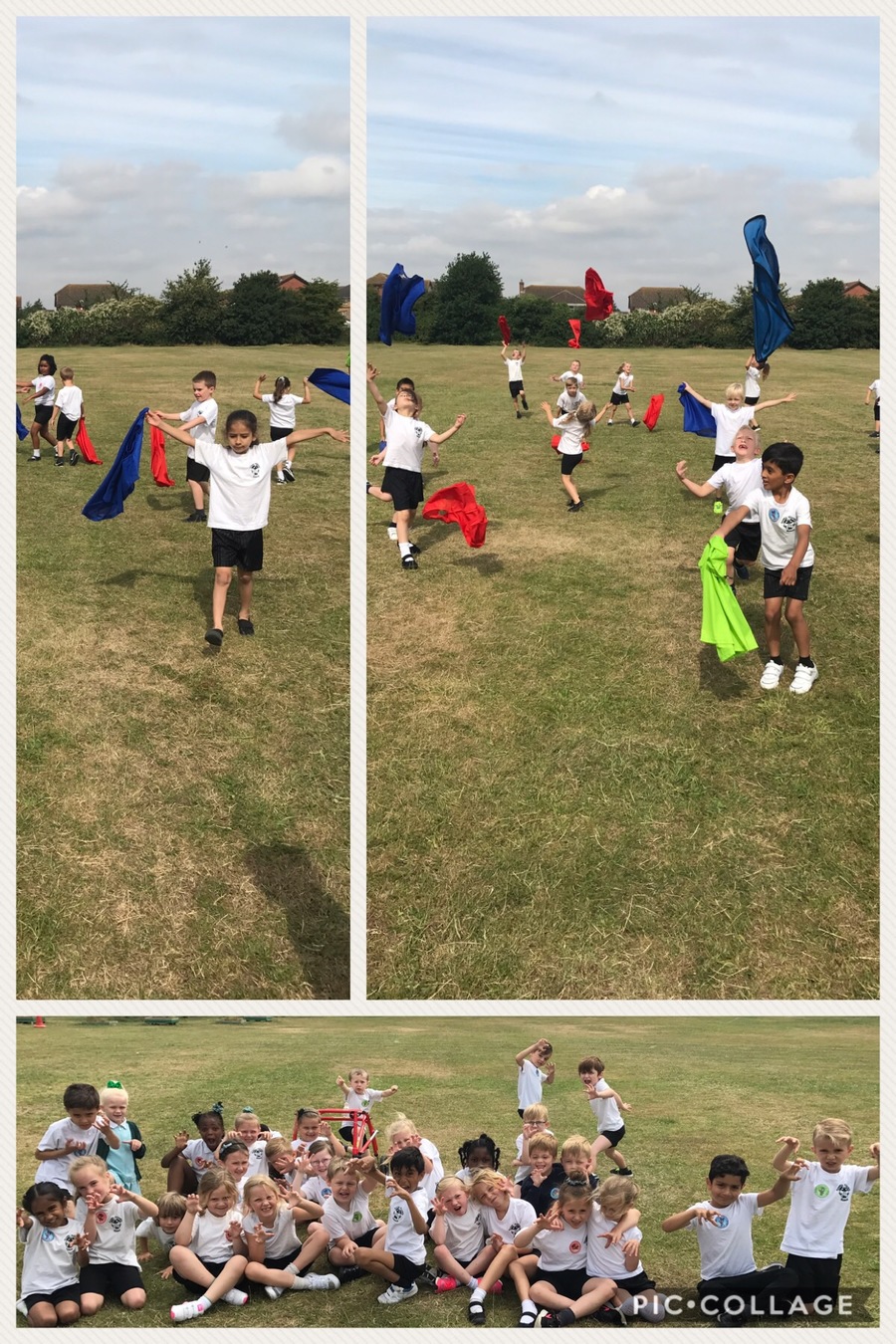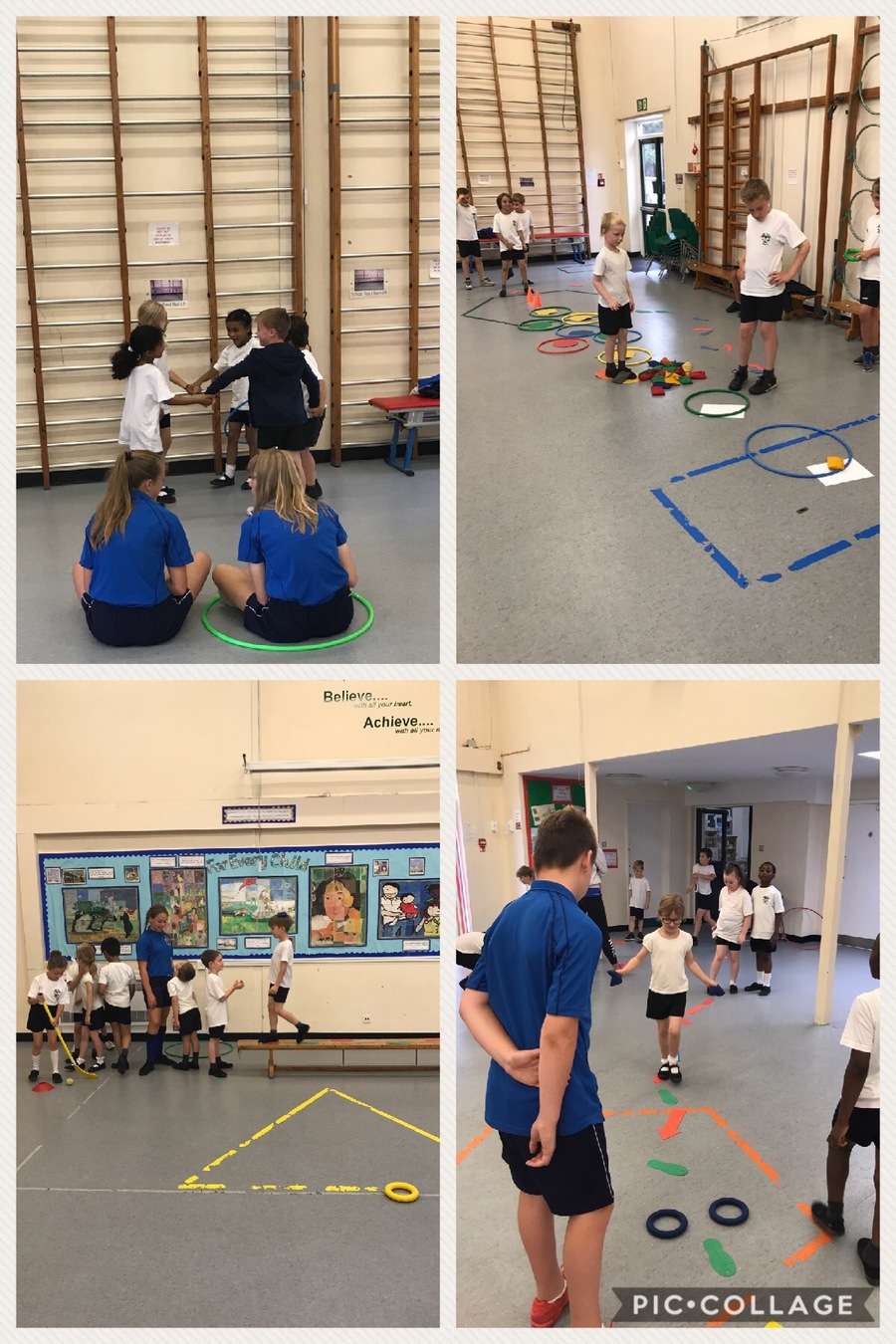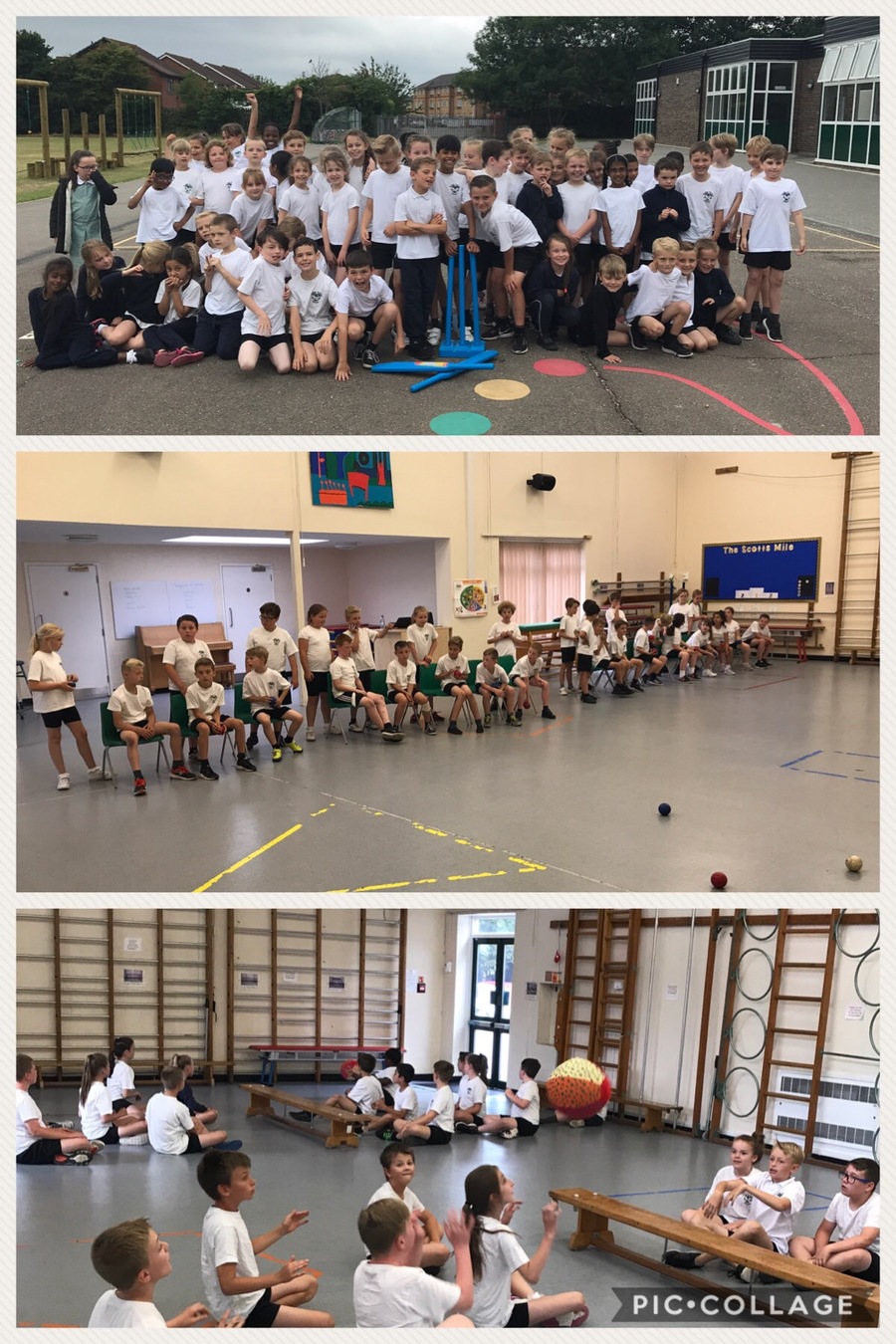 Year 3 and 4 mixed Quad Kids Competition
Sixteen children across Year 3 and 4 were selected for Quad Kids (Athletics competition) after completing trials over the last few weeks in their PE lessons. They had to do a long distance run, sprint, vortex throw and standing long jump. All of the children that went did themselves proud by putting in maximum effort in hot conditions. Our Year 3 team finished 21st out of 37 teams and our Year 4 team finished 15th out of 37 teams. Findlay and Reiss did particularly well in the running and Sam got a great score on the Vortex throw.
Well done to the whole team - Tobi B, Henry W, Findlay M, Sam M, Isabelle P, Lily-Rose B, Hannah W, Anastasia O, Kai R, Tommy J, Reiss L, Stanley W, Angelica S, Eloise S, Bomi B and Abby R.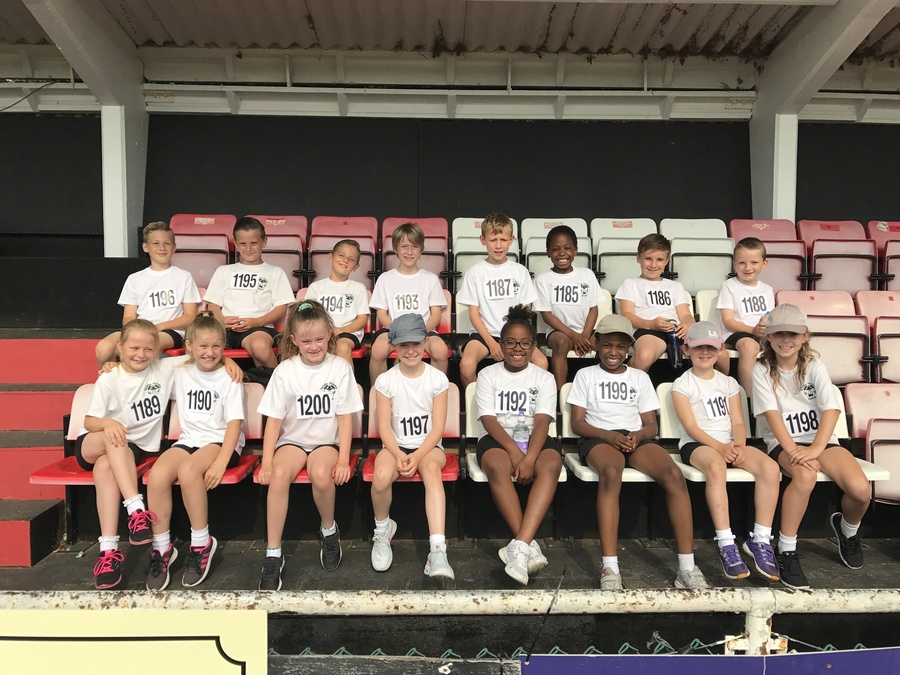 Year 3 and 4 mixed Cricket Tournament
This team did themselves proud at the borough cricket tournament last week. They played superbly in the heat and won the 'Team Work' award. There was a great individual performance too with Riley making not one but two fantastic catches! This group of cricketers finished in 3rd place out of 10 teams. Well done to Albie N, Charlie R, Harry S, Bomi, B George Fa, Alessandria O, Calum R, Kai R, Rosie W and Riley W.
Year 6 boys borough Cricket Tournament
Ten of our finest cricketers competed in the borough tournament on Wednesday 17th. Their spirits were not dampened by the poor weather conditions as they managed to reach the quarter finals after winning three of their four group games. This was a great achievement as there were 24 teams competing. Unfortunately they lost this game to James Oglethorpe but not without giving it their all and doing themselves proud. Well done to Jake, Lucas, Alfie, Matthew H, Denis, Kenzie, Edi, Jamieson, Freddie and Charlie.
Year 4 Netball match v Clockhouse
Year 4 have shown great dedication to training since January, and on Wednesday 10th May, all 14 players took part in their first game v Clockhouse. It was so nice to see how excited all the children were before the match albeit quite nervous. In the first quarter Scotts started strong, during the middle of the match Clockhouse pulled away into the lead, in the last quarter, Scotts made a come back and only lost the game by 3 goals. Bomi and Riley were voted players of the match by the opposition - well done to them. Final score Clockhouse 10- Scotts 7. Well done Year 4 netballers, a great start to your netball campaign!
Tennis Competition Year 3 and 4
On Wednesday Scotts' tennis superstars in Year 3 and 4 entered the borough competition. Findlay, Tommy, Victoria and Carys played superbly and at the end of the group stages they were in the lead, on the same points as Upminster Junior School. Unfortunately after the final matches they just missed out on top spot, but finished a respectable 2nd place, also being awarded the 'passion' certificate. Mrs McLaren who took the children said how proud she was of them all for their great attitude and amazing tennis ability.
Gymnastics Competition - Report written by Brooke Woodhouse
On Friday 24th March, eight pupils from Year 3 to Year 6 participated in a Key Steps Gymnastics Competition held at Emerson Park Academy. The gymnasts had to show lots of gymnastics skills along with a floor routine. The Year 3 and 4 team consisted of Abby Robinson, Tilly-May Ewenson, Tommy Jacobi and George Faulkner. This team did very well and came 2nd out of eight schools that entered. The Year 5 and 6 teams consisted of Millie Nicholson, Brooke Woodhouse, Edi Zeneli and Kenzie Gjura. They did extremely well and finished in 1st place, getting them a spot in the Regional Finals. Well done to everybody that took part. You should be very proud of your achievements!
Year 5 Orienteering Competition - Report written by Tianna and Hallie
On Tuesday 21st March, Year 5 went on an intriguing trip to Stubbers Adventure Centre. Firstly, we went on a blue and white coach. Our excited teacher came with us although she wasn't allowed to help us. When we arrived we had to wait in Cabins B and C and we were given a red electronic buzzer. We got split into several groups, told the rules and how to do the course (the main rule was we couldn't split up otherwise we would get disqualified).
Eventually, we started the race in our groups. We needed to find flags and use our buzzers to record where we found them.
Scotts came 3rd out of 11 schools. Well done everyone!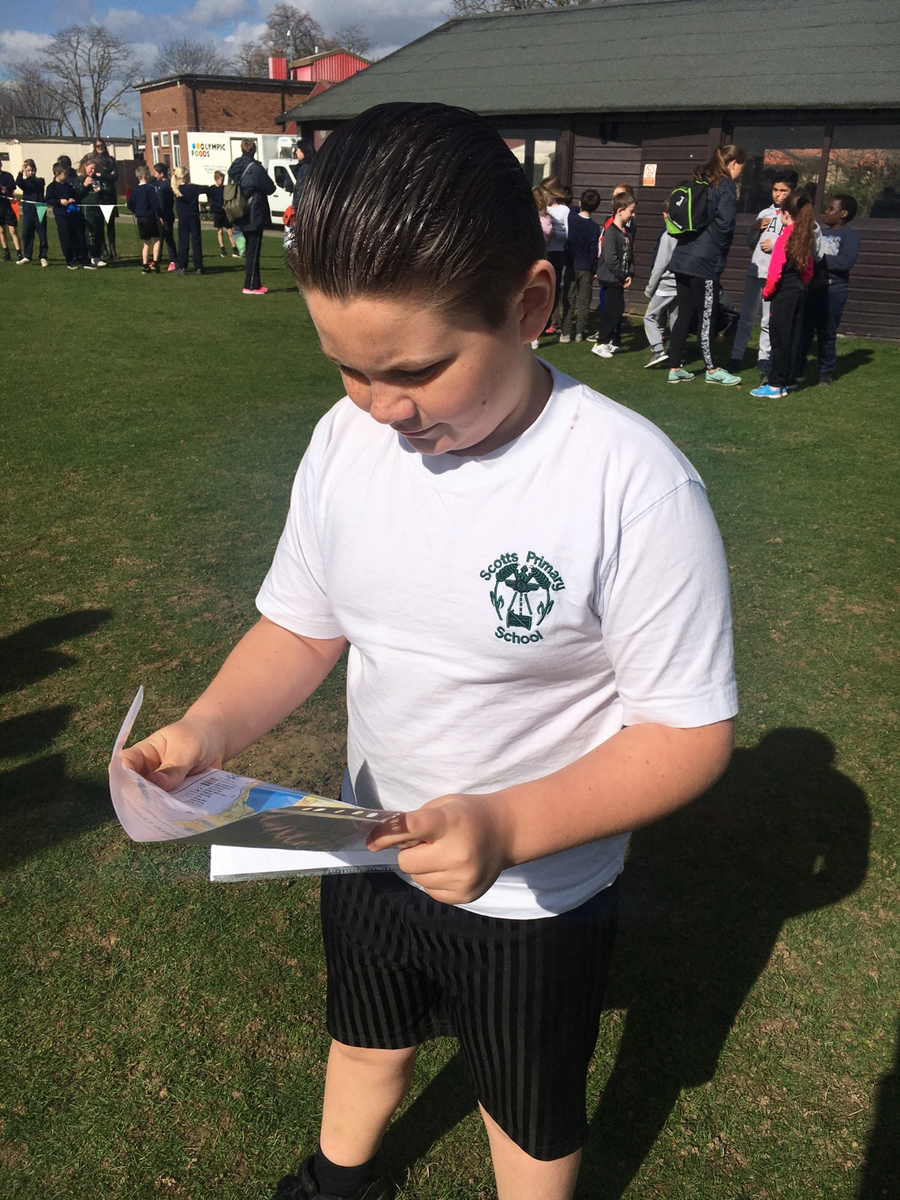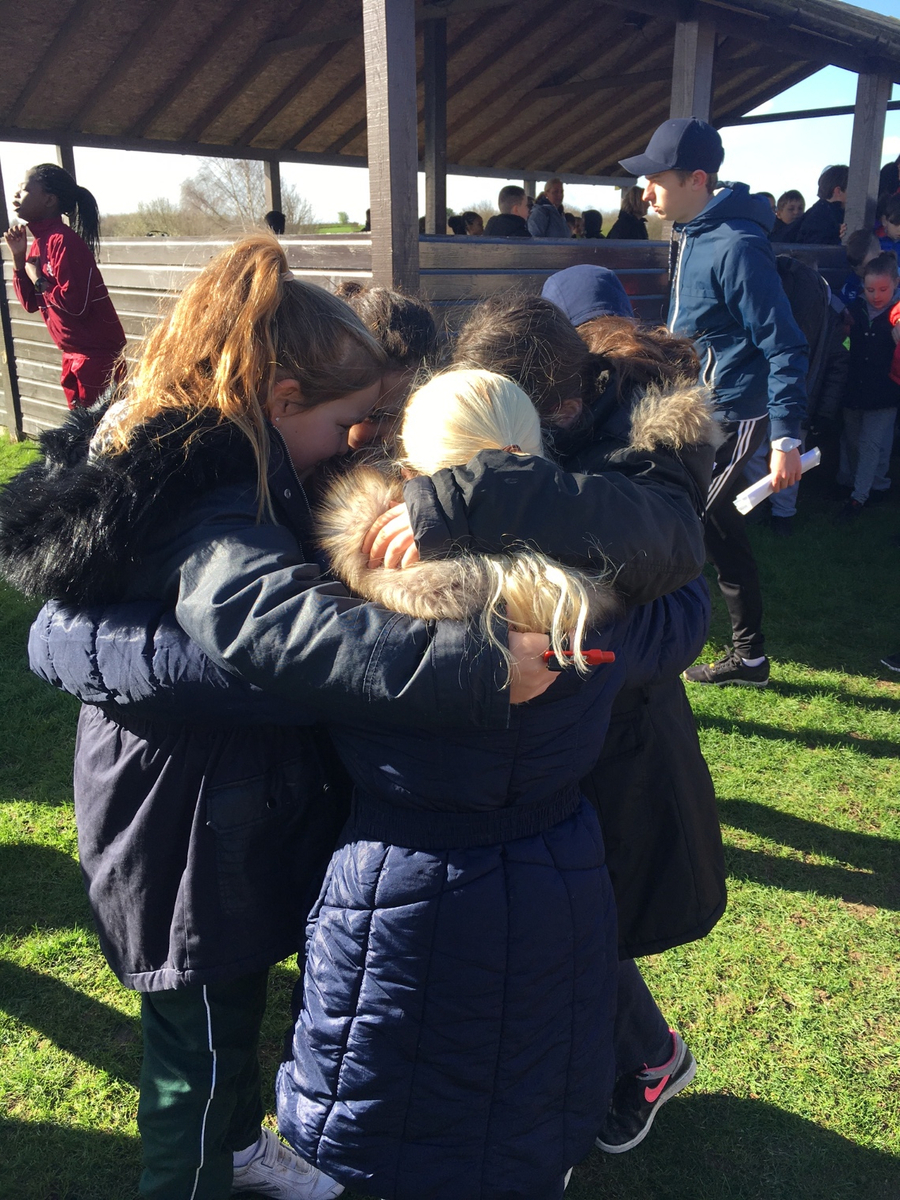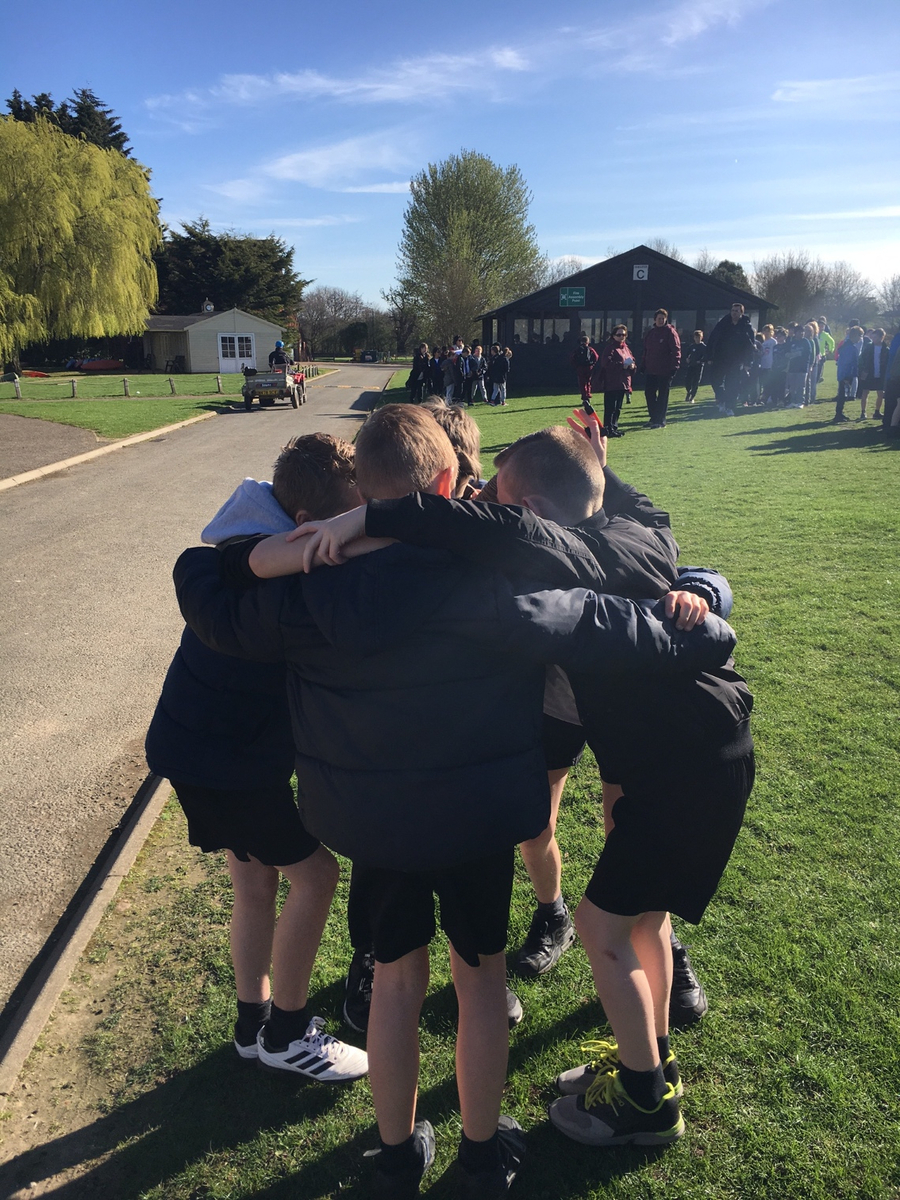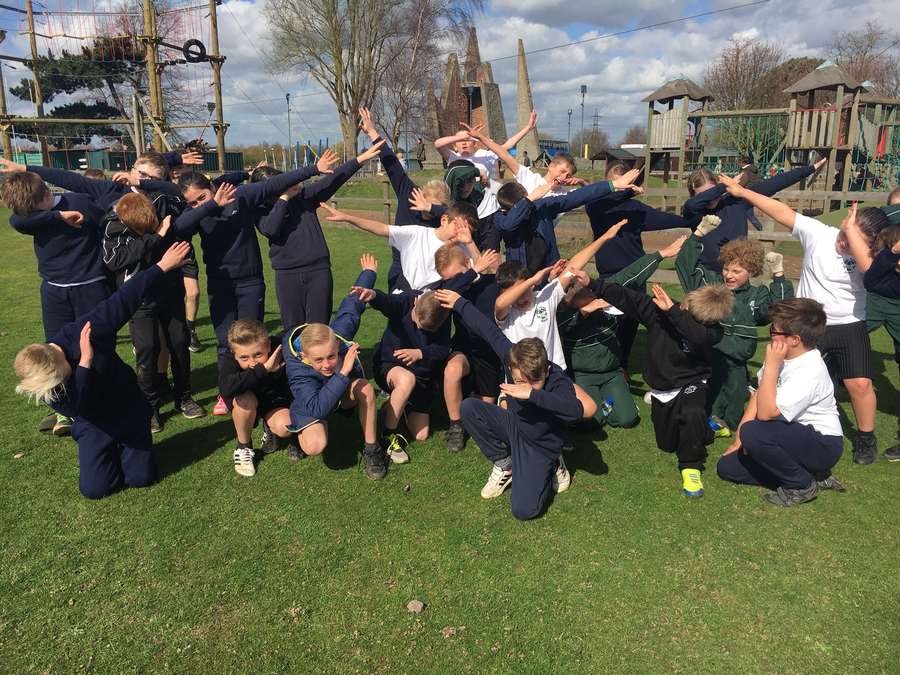 5-a-day Live Competition
On Thursday 9th March, an energetic 5-a-day Live session was held at Hornchurch Sports Centre. Teams of KS1 and KS2 pupils from 10 Havering schools attended the event which began with an active warm up. Throughout the morning the children enthusiastically took part in activities focused on throwing, balancing, stepping and running. A tremendous effort from all participants!
Assisting in the smooth running of the event were Year 8 sports leaders from the Collective leadership academy. The young leaders from Hall Mead, Gaynes, Coopers, Marshalls Park and Emerson Park played a pivotal role in supporting and encouraging the children during the session.
For some of the children representing Scotts, it was their first time at a borough competition. They all said they found it an exciting experience and they certainly gave it their all.
Well done to the following children: Year 2 - Daisy, Imogen, Amelie, Noah, Miller, Jamie, Lucy, Kira, Emma, Alfie, Mihail and Ryan​; Year 3 - Brooke, Anastasia and Callum; Year 4 - Abby and Carys; Year 5 - Ethan, Regan and Tomas; Year 6 - Sophie, Charlotte and McKenzie.

REGIONAL Boccia Competition
Today, Thursday 9th March, Scotts School were at the Regional Round of the Boccia Competition, being held at UEL Sportsdock in East London. Our team of Phoebe, Jason and Zac qualified for the competition back in January. They did amazingly well today as they were by far the youngest competitors there. Their good behaviour, enthusiasm and professionalism all got commented on by the organisers and other teachers. They did themselves and the school proud and came 8th out of 33 possible London Boroughs. They also looked super smart in their Havering Hurricanes t-shirts.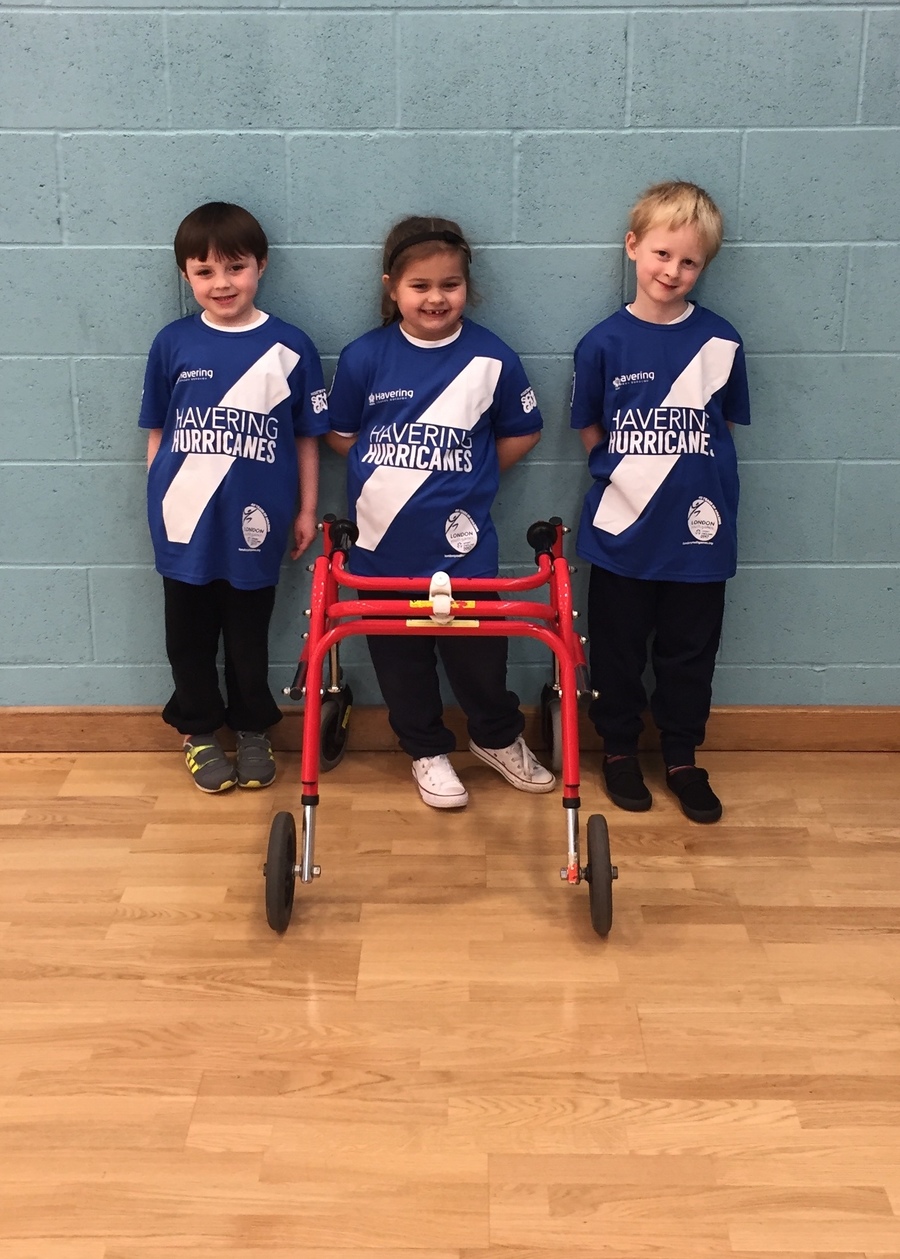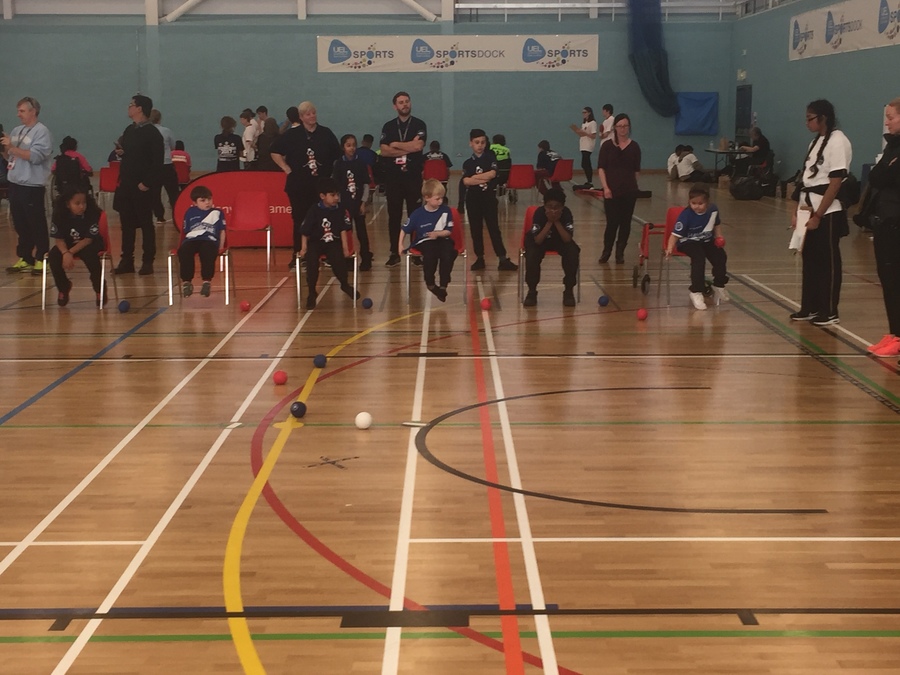 Year 5 and 6 Netball Match
The Year 6 children played their last match for Scotts School on Wednesday 8th v Clockhouse School in Collier Row. Some fantastic netball was played, with Scotts having lots of scoring opportunities, however, they struggled to get the ball in the net. After over 30 minutes of play, the final score finished 3-1 to Clockhouse. Well done to Millie Nicholson who got voted Player of the Match by the other team. Mrs.Aynsworth and I have thoroughly enjoyed coaching these children over the last two years and hope they continue with their netball when they go to secondary school.
Thank you to the following for their commitment to Scotts Netball Team:
Jess S, Millie N, Elysia S, Remy R, Millie G, Edie W, Brooke W, Davina E and Edi Z.
Year 6 Borough Swimming Gala - Report written by Brooke Woodhouse
The Borough Swimming Gala took place on Tuesday 7th March at Abbs Cross School, and involved six children from Year 6. There were some great swims from Scotts children with Edi Zeneli making the finals and coming 4th overall, and Brooke Woodhouse coming 2nd overall. George Miller was unlucky to just miss out on a finals placing. Also, a very big well done to Edie Wells, Millie Nicholson and Tom Garner for doing so well at their first competitive swimming gala.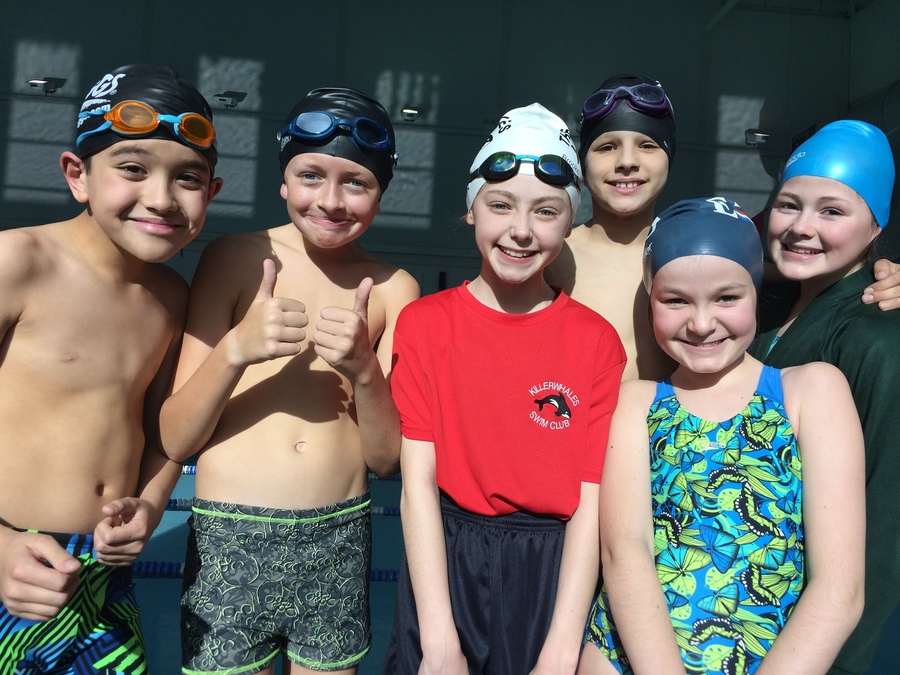 Year 4 and 5 Rugby Megafest
On Wednesday 1st March, 15 of our Year 4 and 5 children were at May and Baker RFC taking part in a whole host of rugby activities and games. Both the boys and girls got fully involved and were a credit to themselves and the school achieving two of the school games values for Teamwork and Honesty which they were awarded certificates for. You should all be very proud of yourselves.
Well done to Year 4 children - Olivia M, Tilly M, Daniele L, Victoria K, George Fa, Harry W, Sam P and the Year 5's - Hallie F, Tiana B, Lillia H, Ryan M, Jack R, Jack M, Harrison G, Reily W.
Boys Football - Year 4, 5 and 6 - Report written by Bailey Stephenson and Harry Hitchcock
On Tuesday 7th February a match took place between Scotts and Crownfield Primary Schools. The Quarter final cup game kicked off and shortly after Crownfield had scored two goals. At this point Scotts thought they had lost the match, however with their strong determination and teamwork, Scotts secured three goals of their own. This amazing hat-trick was delivered by Taylor Jacobi. At this point Scotts felt overwhelmed with their success, as it showed their ability as a team. The second half started with Crownfield putting themselves ahead with two well deserved goals. Luckily Harry Hitchcock gave Scotts a goal in the last minute to take them into extra time. It was tense, which really showed the passion for football and wanting to win from both teams. There were two quick goals, the first from Crownfield, then another from Taylor, which meant he grabbed his 4th goal of the day. The match concluded with Crownfield scoring one more goal in the last minute which made the final score 6-5.
It was an intense match which we felt devastated to lose, but we enjoyed the exciting opportunity that tested our ability, teamwork and love for football.
School Games Silver Mark
The School Games Mark rewards schools for their commitment to and development of competition, school sport and physical education. We have just received confirmation that for the academic year 2015-16 Scotts achieved 'Silver' status. This is a great reflection on how much effort our children put into their PE lessons and shows their commitment to extra-curricular clubs. Well done Scotts!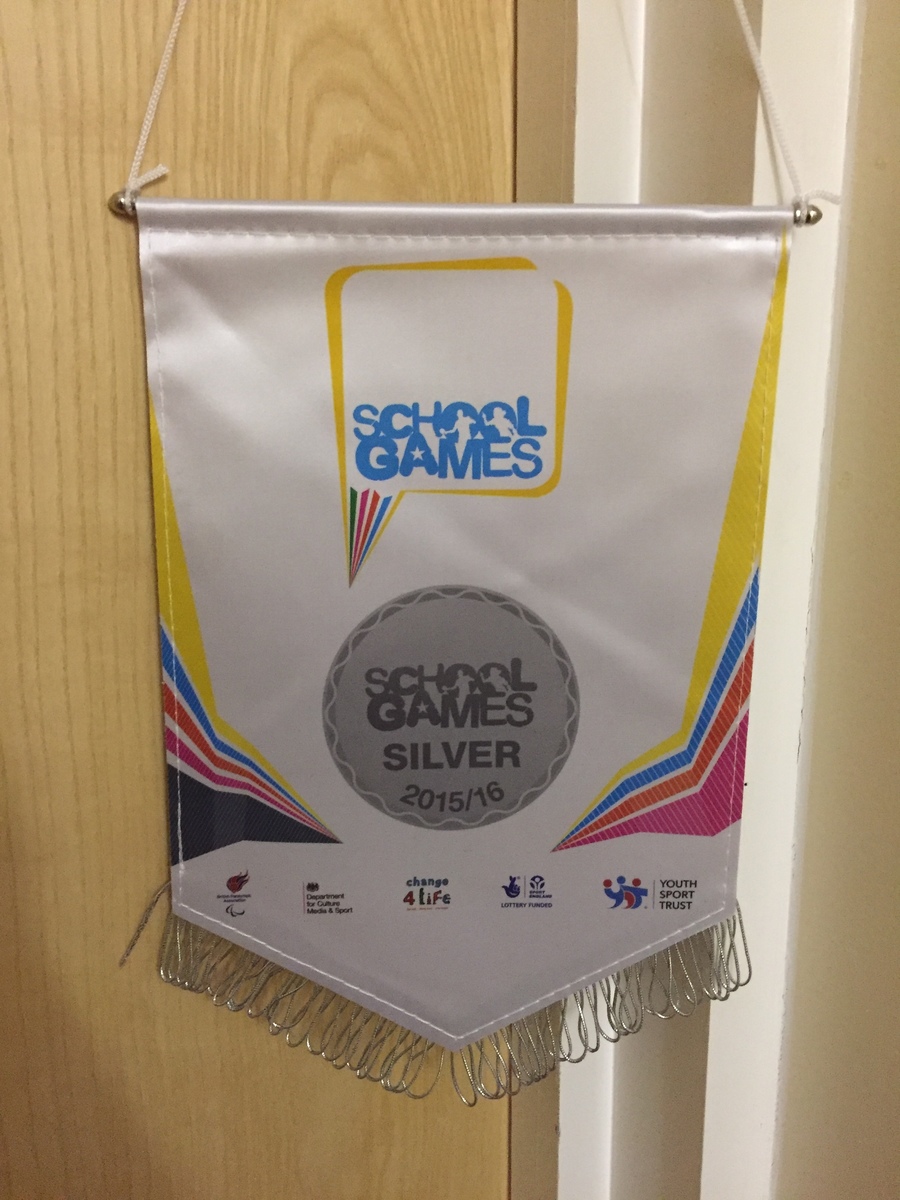 Year 2 Sportshall Athletics
On 25th January ten of our Year 2 children were chosen to represent the school at the Borough Sportshall Athletics competition. Since the start of the term we have been practising the different events in our PE lessons, so the children selected were the best in their Year group - an achievement in itself. On the day they all competed to a high standard and tried their best. There were some Borough records broken with Jane and Emad getting the highest score in the standing long jump and Avram scoring 10m in the soft Javelin. Scotts came 7th out of the 22 schools competing.
Well done to Avram Adewoye, Daniel Sedlacek, Emad Rehman, Michael Abbott, Jayden Wilkinson, Shalomie King, Dahlia Tijani, Jane Allen, Chloe Maker and Tiana-Sofi Laurent.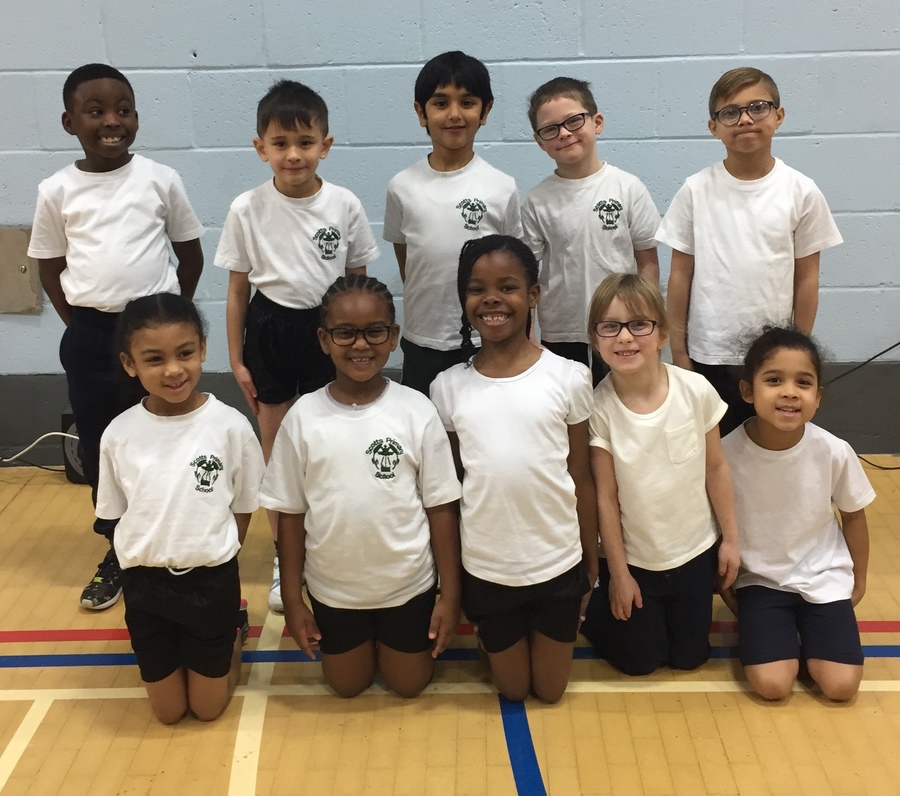 Boccia
On Thursday 19th January, six of Scotts children represented the school in a Boccia competition. Boccia is a precision ball sport, related to bowls. They were a young team up against children from Year 6 and below. All players behaved impeccably and were very skilful in each game they played. Once all the games were finished - two teams were on the same amount of points so a play-off final was held between Scotts A and RJ Mitchell. Phoebe, Jason and Zac held their nerve and ended up winning the final 2-0 and therefore the whole competition. This means they are now through to the Regional Finals which are going to be held in March. A fantastic achievement! Well done to everybody who took part in the Boccia competition - Blake Barrow, Zachary Deacon, Phoebe Harman, Teddy Monk, Jason Scott-Hennessey and Mitchell Thurgood. You should be very proud of yourselves.
Please click on the link below to see these children in the Romford Recorder:
http://www.romfordrecorder.co.uk/sport/school_sport_great_scotts_are_havering_boccia_champions_1_4862375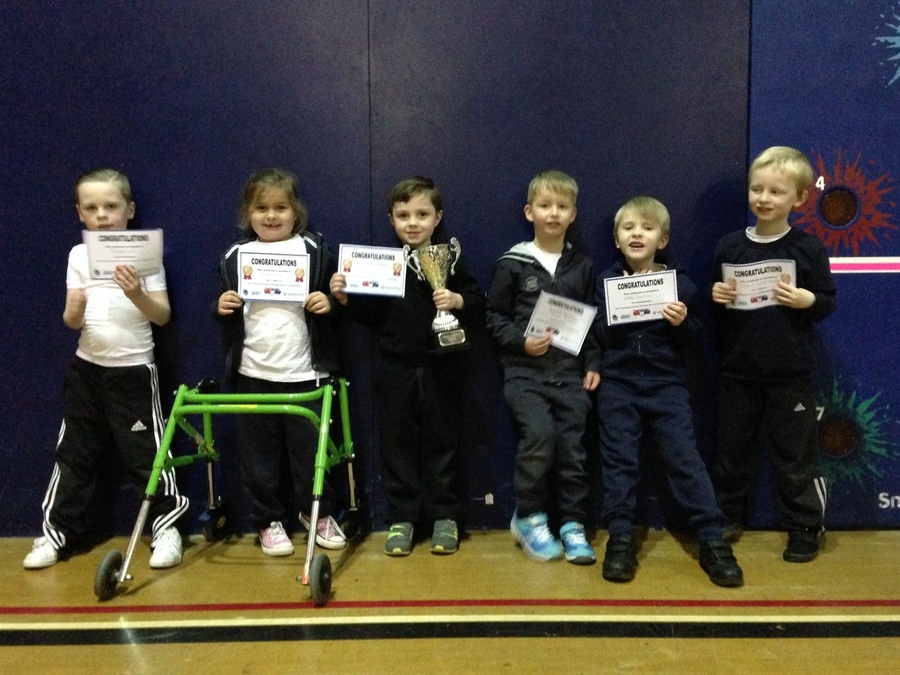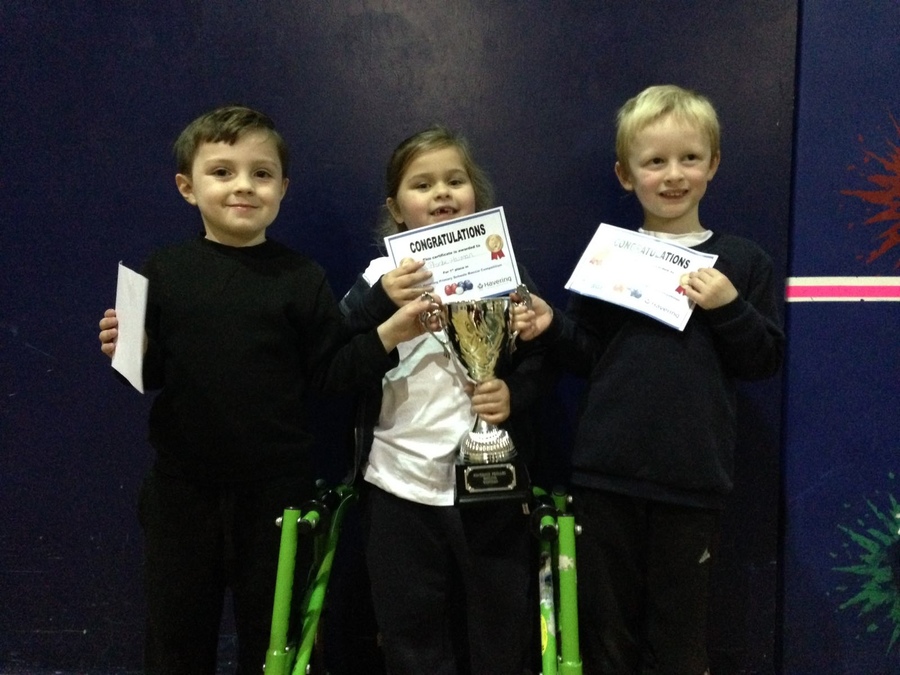 Year 5 and 6 Netball match
Scotts played another league match last Wednesday v Elm Park Primary. They were a very tall team which made it difficult for Scotts to challenge them. We played some good netball though moving into space and doing good strong passes. The score each quarter did improve and they showed great team moral throughout. Well done to all that played.
Youth Sport Trust mark
Scotts Primary School has been awarded the Youth Sport Trust Silver Quality Mark for its commitment to physical education (PE) and school sport at their school. The Youth Sport Trust is a national charity that is building a brighter future for young people through the power of sport.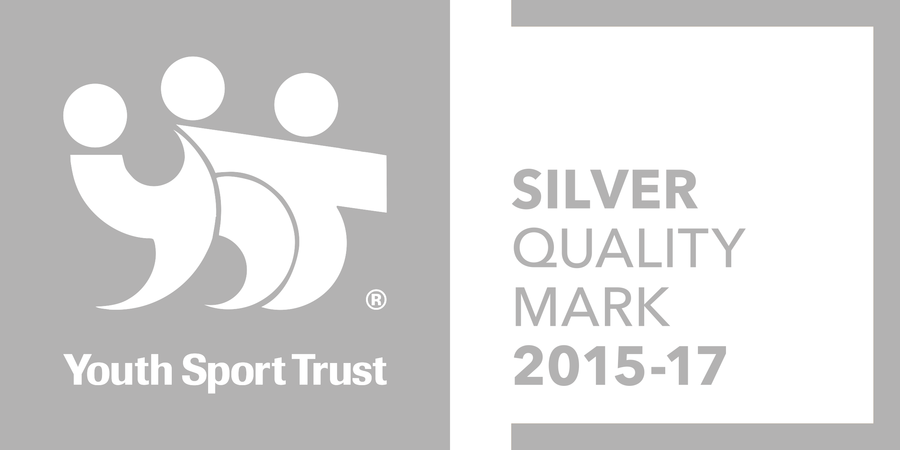 Sportshall Athletics Competitions
This week 40 children across year groups 3, 4, 5 and 6 took part in the Havering Collective Sporthall Athletics. This is always a huge event in our borough and this year was no exception with 32 schools taking part. Each of the children did either three or four of the 12 different athletics events. Lots of effort was put in by all and the behaviour throughout the long morning was impeccable. They really did do themselves proud. The Year 3 and 4 squad finished 6th out of 14 teams and the Year 5 and 6's finished 9th out of 18 teams. On top of these achievements the Year 3 and 4 squad won a School Games Value Award for 'Self-Belief'.
Well done to:-
Year 3- Tobi, Findlay, Sam, Henry, Amelia, Lily-Rose, Tilly-May, Isabelle
Year 4- Bomi, Victoria, Harriet, Angelica, Eloise, Rosie, Tommy, Reiss, Kai, Stan, Tyler, Stan
Year 5- Amelia, Emily, Maddie, Tianna, Taylor, Louie, Harry F, Charlie, Danny
Year 6 - Amy, Millie N, Remy, Jess, Edie, Brooke, Tom, Kenzie, Denis, Edi
Year 5 and 6 Netball matches
Last Thursday 10th, Scotts Netball Team started their league matches. They are a totally new team this year with over half the squad having never played netball previously. They were up against tough opposition. Newtons, St.Albans and La Salette all had mainly Year 6 players, who were experienced and many even played at a club. However, Scotts showed good team spirit and played better as the evening went on. Lots was learnt from the games and they're looking forward to their next game already!
Well done to Millie N, Millie G, Brooke W, Edi Z, Davina E, Jess S, Remy R, Edie W, Taylor J, Harry H and Blake A.
Year 3, 4, 5 and 6 Borough Cross-Country Competition
The Cross-Country squad had their big race of the season on Tuesday 8th November over at Stubbers. This squad have trained since September on a Thursday morning before school, and the training must have paid off with some great runs on the day. Particular mention must go Taylor Jacobi who finished 6th, Brooke Woodhouse for finishing 7th and Findlay McLaren for coming in 8th. All of the races had over 150 runners in them so this really is an amazing achievement. Well done to all the runners for giving it your all and doing Scotts proud - Amelia A, Lily-Rose B, Isabelle P, Findlay M, Joe G, Henry W, Kayden N, Albie N, Rosie W, Eloise S, Harriet S, Tommy J, Callum R-D, Kai R-D, George N, Emily P, Amelia P, Maddie B, Taylor J, Ryan A, Brooke W, Edie W, Millie N, Denis L, Tom G, Jaimeson M, Jack H.
Year 5 and 6 Tag Rugby Competition
On Thursday 4th November, on a cold day at May and Baker Rugby Club a team of 20 children took part in the Borough Rugby Tournament. There were over 50 teams entered into the competition which was impressive to see. The Year 5 team did particularly well winning five of their their seven pool games, getting them a quarter final place against Clockhouse. This was a close fought battle with Scotts winning three tries to two. The semi-final game was against Benhurst School, a team Scotts had lost an earlier pool game to four tries to one. The Year 5's played their socks off, and the game was all level until the last couple of minutes when Benhurst managed to pull away and eventually win the game by two tries. Overall an excellent day of rugby, enjoyed by all, showing great team spirit and camaraderie, and a semi final game thrown in!
Well down to all the children involved-
Year 5's Amelia P, Bailey S, Blake A, Joe W, Lillia H, Maddie B, Reily W, Taylor J.
Year 6's Brooke W, Denis L, Jake B, Jess S, Lucas S, Matthew H, Millie G, Millie N, Tom G.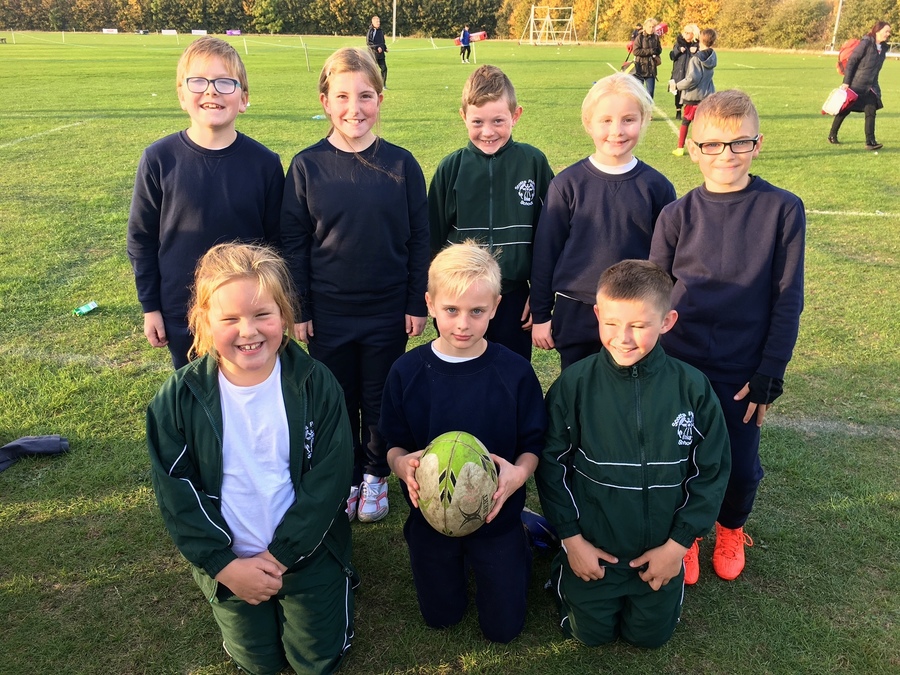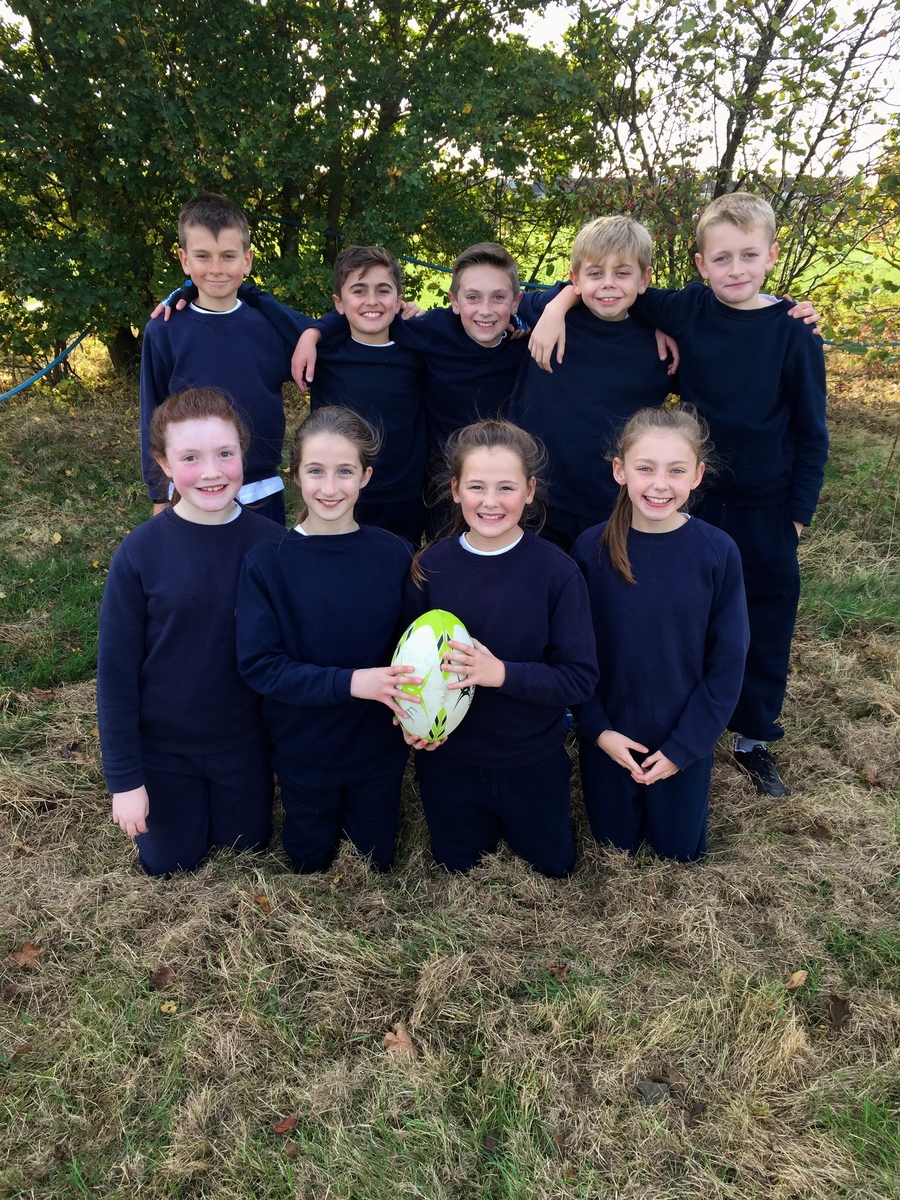 Year 5 and 6 Netball Match
On the 12th October the netball squad played a match against an experienced, well drilled Towers team. There were 16 children playing for Scotts, so there was lots of moving around in different positions each quarter of the game. This was the first game ever for 12 of the players too. All children involved didn't mind what position they were in or who they were playing with - this showed great team spirit and attitude. Scotts were losing in the first half of the game and nearly managed to pull it back, but unfortunately lost 13-14. Players of the match were Brooke, Edi and Taylor for their excellent shooting under pressure. Well done to all involved.
Bog Eyed Jog
Well done to all the children that took part in the Bog Eyed Jog this morning. Lots of Scotts pupils and staff were in school bright and early at 7.30am to complete laps of the school field for charity and of course for fun! A particular thank you must go to some of Scotts Sports Crew's newly appointed members. They led both the Infant and Junior warm-ups, took photographs of the event, helped clear up and assist all the children in getting their breakfast before eating themselves. A great morning had by all!
Year 5 & 6 Football Match
The boys started their football season on Wednesday too. First game of the season was against St Edwards. Unfortunately, Scotts couldn't hold onto their 1-0 lead and the final result was 2-1. Bailey scored Scotts' only goal of the game and Louis was awarded Player of the Match. A good effort from all for their first game playing together.
Year 6 High 5 Netball Competition
On Wednesday 5th October the Year 6's played in the High 5 Borough Netball Tournament. This was their first competition as a new team and great teamwork was on display throughout the afternoon. Goals were scored by Edie and Remy, and Jake was awarded 'Player' for consistently performing well over all four of their games. A good start to the season for Edie, Millie G, Remy, Jake, Millie N, Jess and Brooke.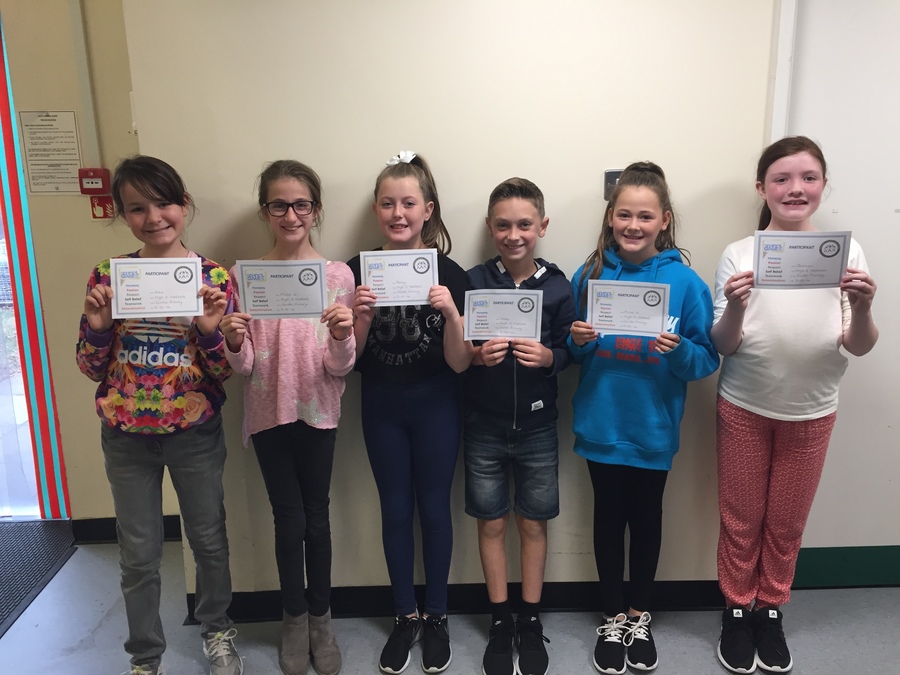 Year 2 Football Competition
Scotts had their first sports competition of the school year on Wednesday 28th September - Year 2 Football. There were just seven children out of 60 selected to represent the school, a great achievement in itself. On the day, all the players tried their best and had lots of fun.
A big 'well done' to Jayden, Michael, Teddy, Miller, Dahlia, Zac and Megan.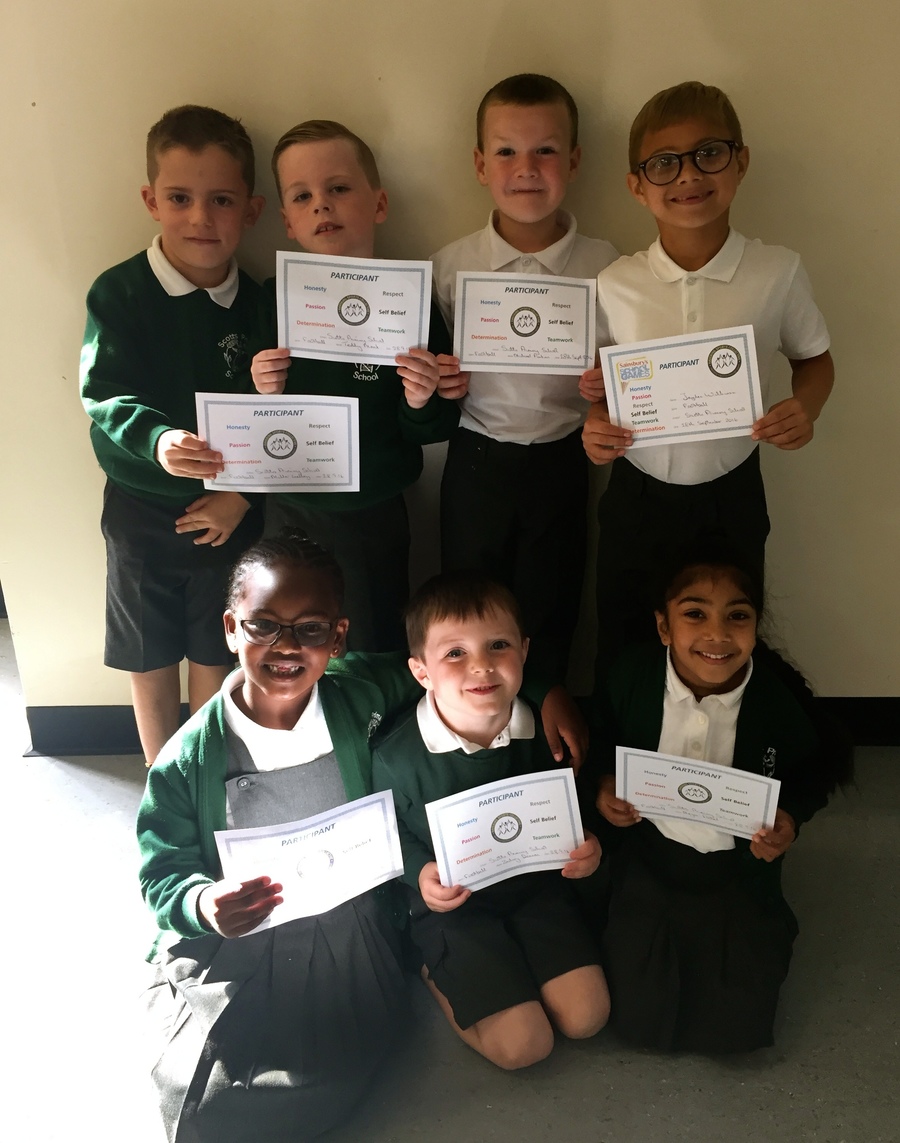 Cheerleading
Here are some photos and a video clip of our Year 5 and 6 cheerleaders producing a fantastic, exciting performance.
Check out our latest routine!