Please click here to view our Promoting British Values document
We enjoyed our whole school debate chaired by Year 6 with the topic of debate 'Should we have a Queen?' The Mayor and Mayoress joined us and presented us with a certificate for raising £200.55 for his chosen charities, First Steps and the Neo-Natal Baby Unit. As part of our celebration of British Values, we dressed in the colours of red, white and blue.
Many children entered the 'decorate a crown' competition. These are our winners!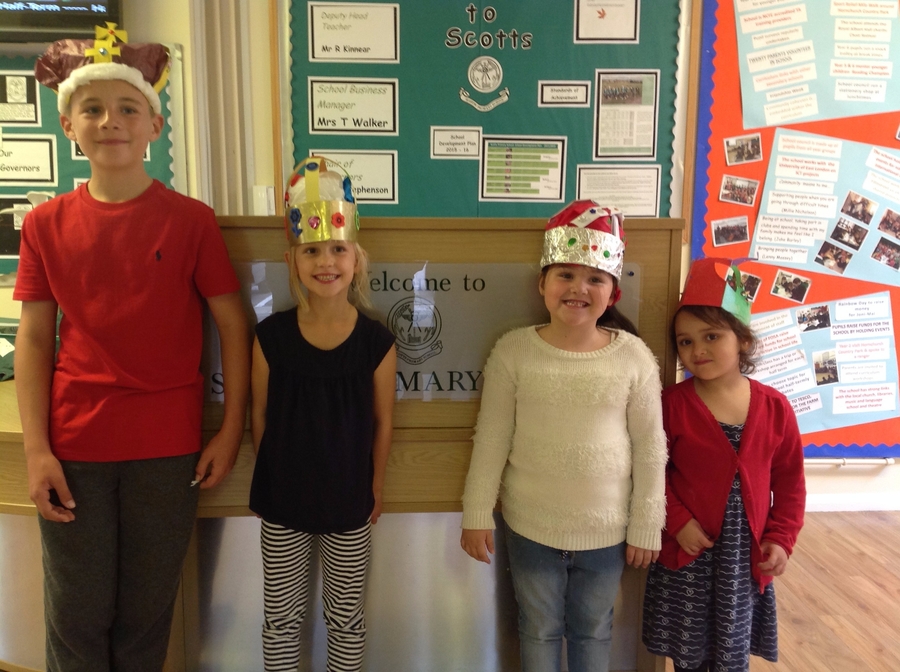 Year 1 are enjoying learning about The Queen this term and the parents were lucky enough to join the children in Scotts Coronation! They sang the National Anthem and had designed some amazing crowns!
Year 6 visited The Houses of Parliament. They were lucky enough to witness David Cameron debating the subject, 'Should Britain send troops to fight in Syria?' in The House of Commons. They were also lucky enough to witness Lord 'Alan' Sugar in The House of Lords. Their debating skills were put to the test when they had to debate the subject, 'Should women have the right to vote?'
Celebrating the Queen's 90th Birthday dressed as a King or Queen or red, white and blue.