See some of our Stubbers pictures at the bottom of the page!
Our class teacher is Miss Austin.
Our class teaching assistants are Miss Green and Mrs Stevenson.
Spring Term Curriculum Letter
We have started to read the Roald Dahl classic - George's Marvellous Medicine! We have only just begun, but already, we're hooked!
This week, we have been writing recipes for George's Marvellous Medicine. We have been trying hard to include fronted adverbs and to remember where we need to use commas! Some children have begun to investigate using embedded clauses in their writing, which is very fancy indeed!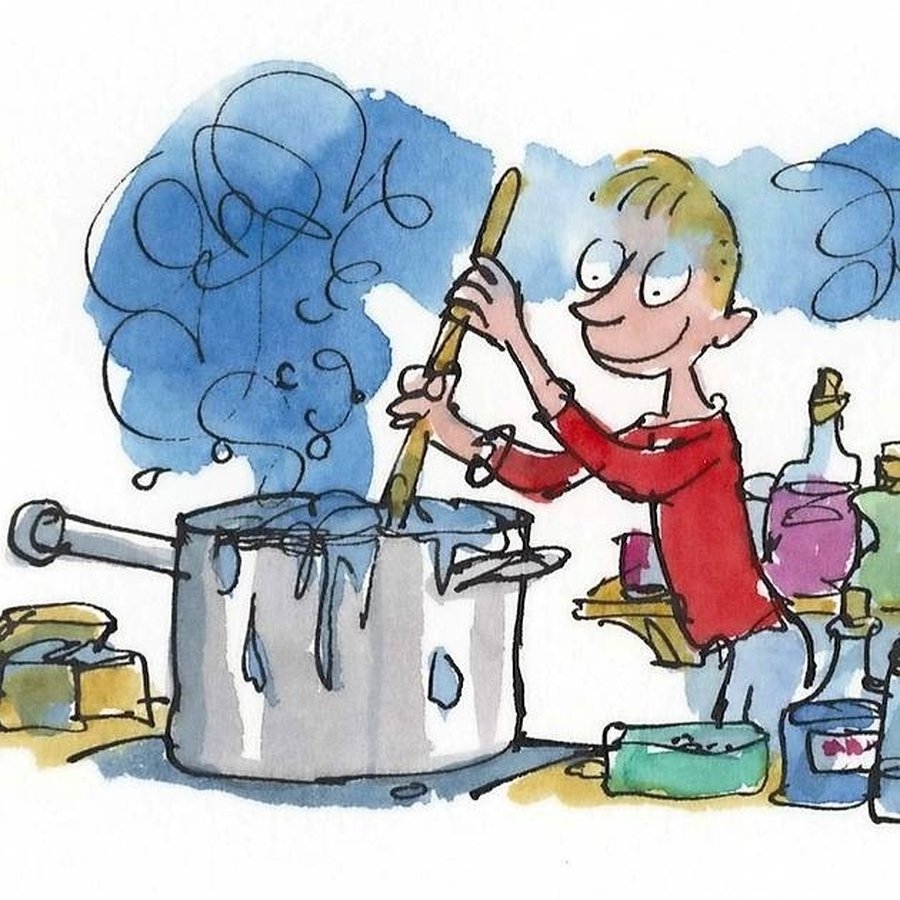 Our topic for the rest of the year will be the Ancient Egyptians! This week, we explored where Ancient Egypt occurred in a timeline of events!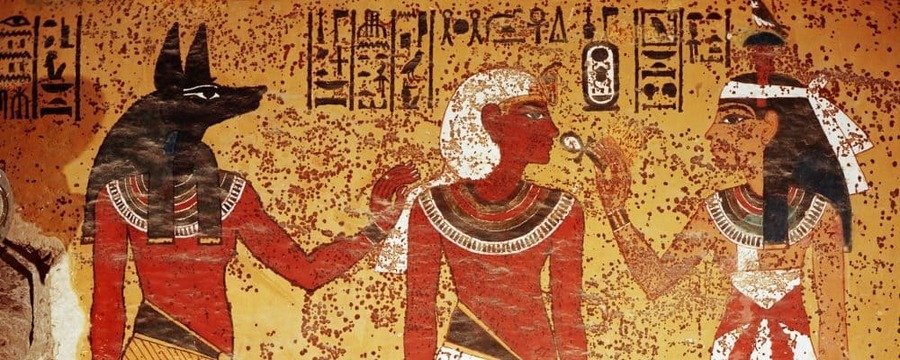 Our RE topic for this half term is Hinduism! We have been thinking about what we all know about Hinduism already and found out that we have three class experts!
D&T
Last half term, we enjoyed learning about nutrition. To link with out computing unit of filming and editing fitness videos, we researched and created a healthy recipe - Chicken Pies! With a few simple changes, we managed to create a delicious meal!
Before Christmas, we researched and built Iron Age houses. We mimicked the skills used in this time, including wattling and daubing.
This half term, we are using paper mache to create sculptures! This week, we completed a practise task where we used out cutting, collaging and sticking skills!
In the Autumn, we explored cave paintings! Here are some photographs of our interpretation of ancient hand prints left behind in caves. We wonder why they were left there...?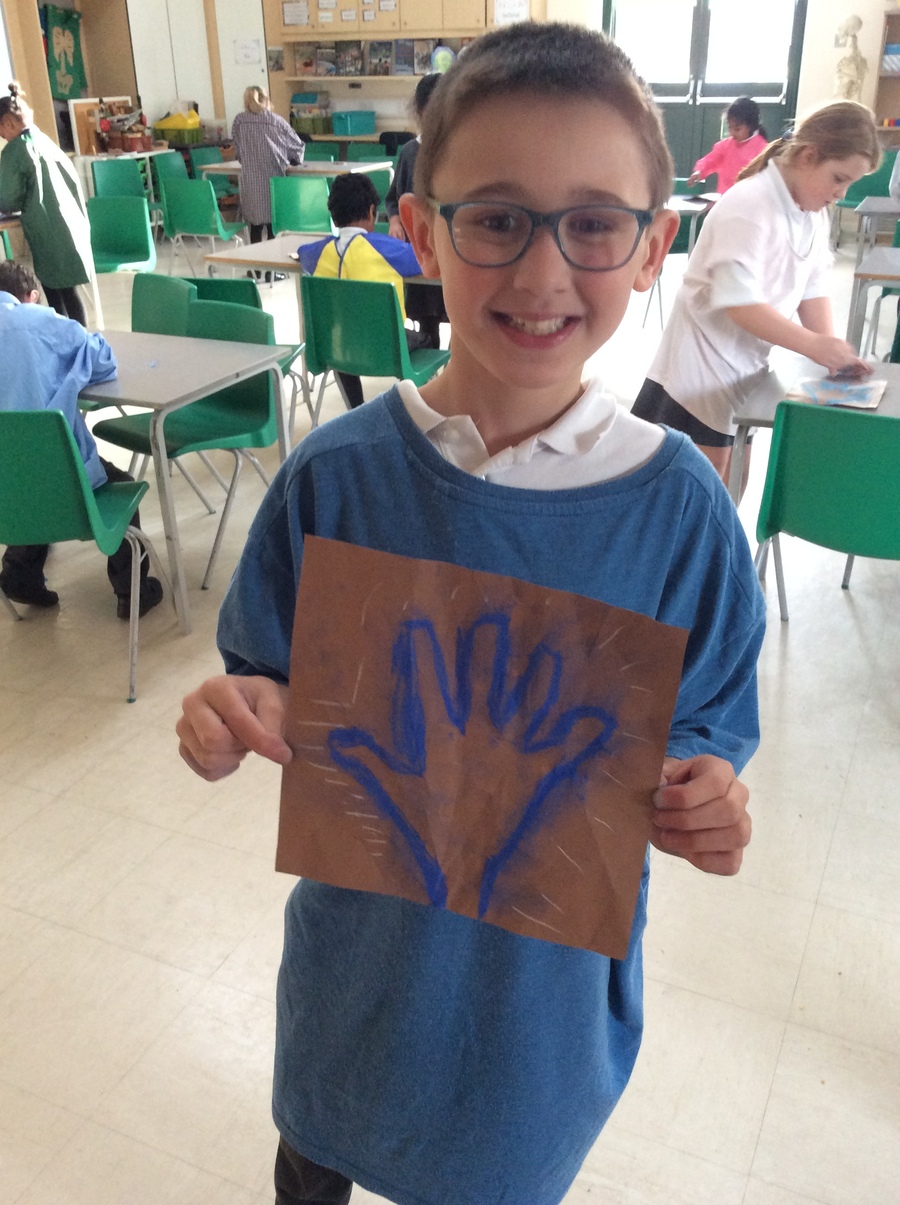 Homework
Your weekly homework can be downloaded here:
In Maths this week, we have been revising using a written method of multiplication. Most of the class have been using grid method, whereas some of the class have begun to investigate short multiplication.
If you would like to improve your quick Maths skills, check out these websites:
Revisit:
Challenge:
This half term, our Science topic is Animals including Humans. We have started to explore life processes that all living things have in common.
Movement

Respiration

Sensitivity

Nutrition

Excretion

Reproduction

Growth
We have enjoyed learning about the skeleton of a human and compared this to other animals too! Did you know that some animals have a skeleton on the outside of their bodies? We call this an exoskeleton!
This week, we made moving models of models to begin to understand how our arms are able to move!
Here are some of our favourite photos from Science so far this year!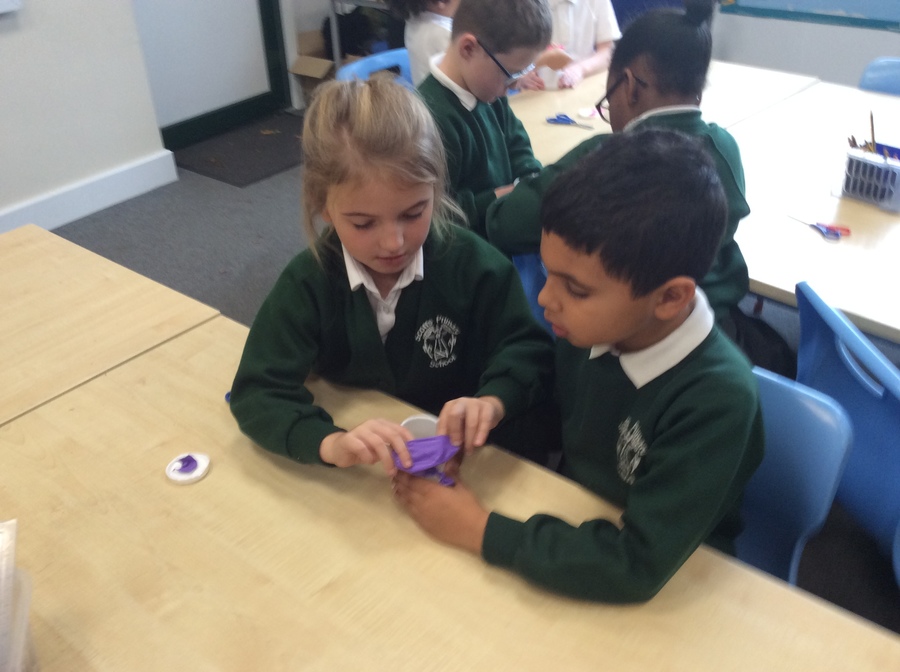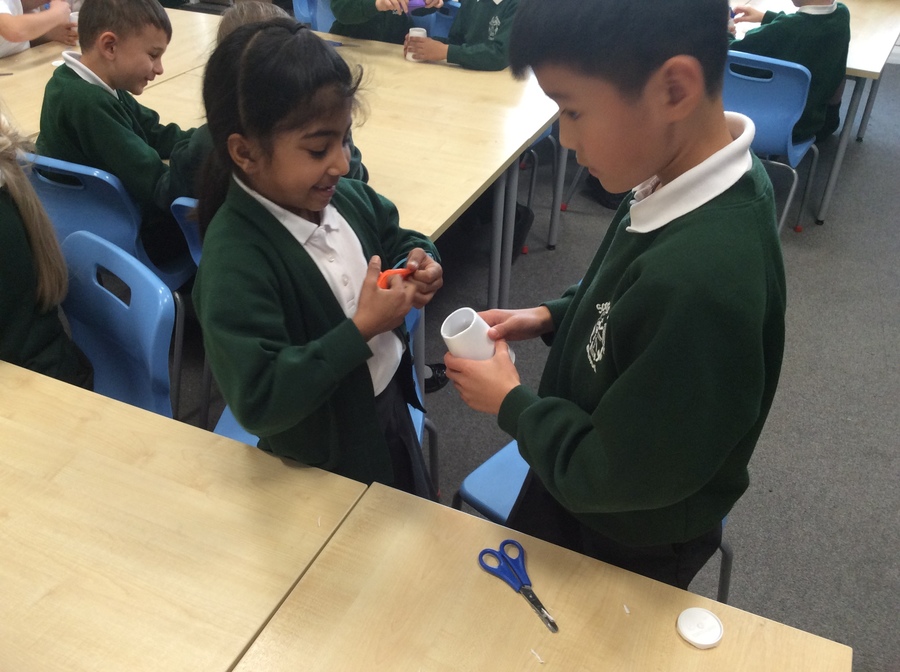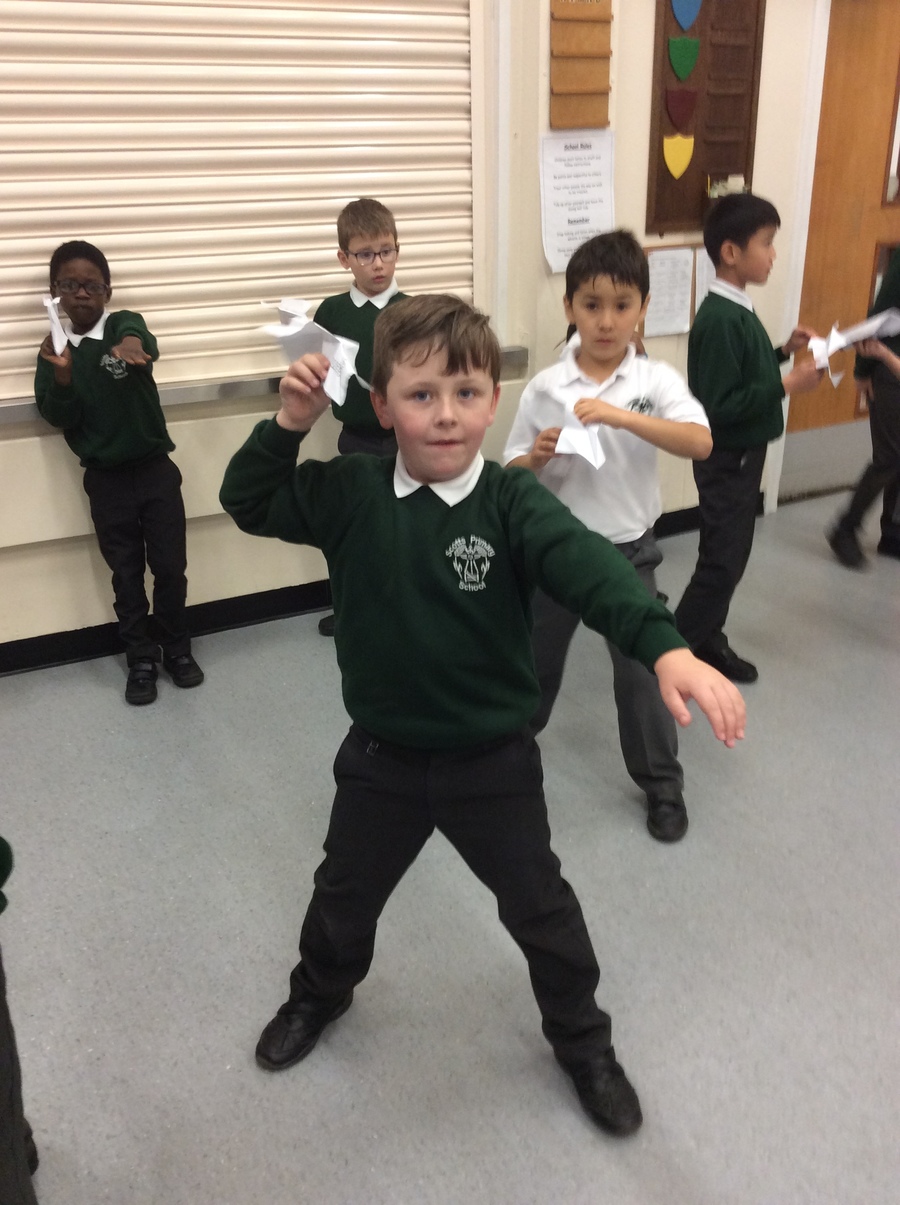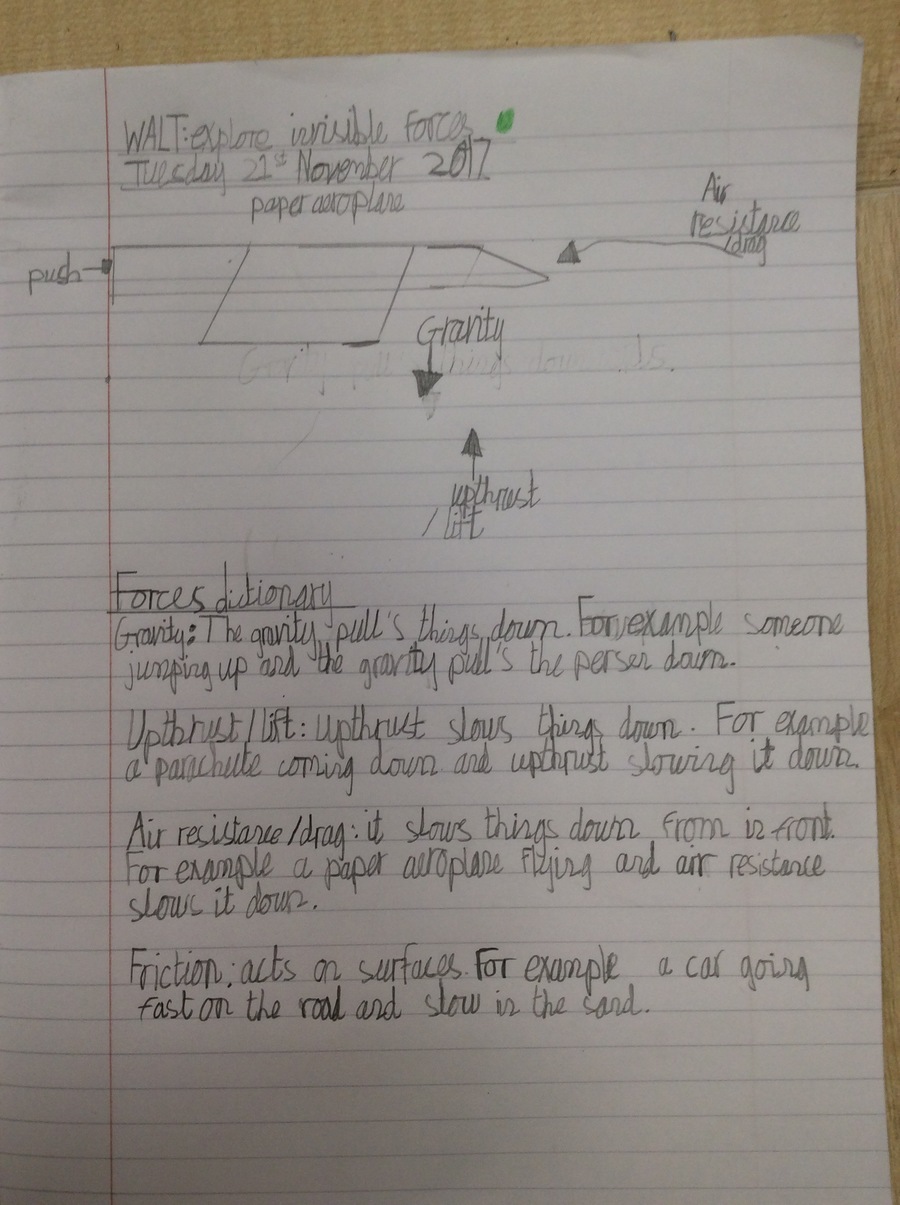 This half term, we will be presenting information using computer software. We will firstly research the weather in a chosen country around the world to compare it to weather in the UK using the internet. Then, we will record our information in Microsoft Excel, learning how to use graphing facilities. Eventually, we will compile our findings into a PowerPoint presentation.
Stubbers Photos!
On Wednesday 4th October, Year 3 and 4 visited Stubbers Adventure Centre. We had a great time and got to try out lots of new activities! Here are just a few photographs from our fantastic day: