See some of our Stubbers pictures at the bottom of the page!
Our class teacher is Miss Austin.
Our class teaching assistants are Miss Green and Mrs Stevenson.
Autumn term curriculum letter
This half term, we will be learning through the story of Julian Dream Doctor! It tells the story of a little boy who is desperate to get his dad the best present that he's ever received... but it takes a terrible turn when he realises that somethings gone wrong! Can Julian fix the problem and treat Dad to the birthday that he really deserves?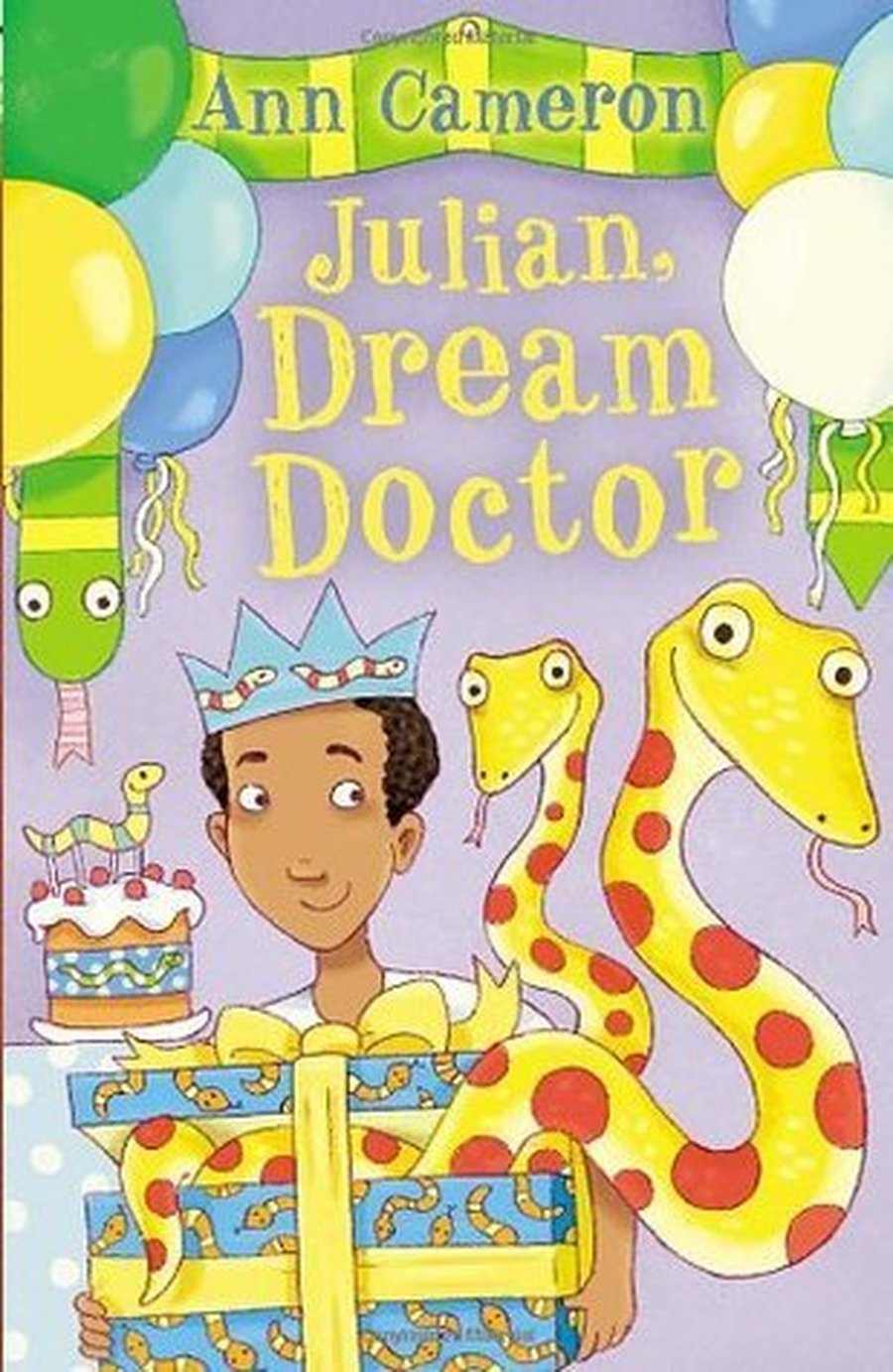 Recently, we have been learning the rules of how to accurately punctuate speech. We know that we must use:
Inverted commas to open and close speech.

Punctuation inside the speech marks.

A new line for a new speaker.

Details of who spoke.
E.g.
"Okay 3A! It's time for handwriting!" announced Miss Austin at quarter past nine.
"Ohhh... but we love quiet reading!" complained her class as they closed their books unhappily.
To help us to remember what adverbs are, we've been singing along to this catchy tune! (Click here!)
Our topic for Autumn term is The Savage Stone Age! We will learn about life in prehistoric time, timeline events and key changes throughout this early period of history.
Earlier in the term, we explored how it is believed that Dinosaurs became extinct. We have been learning about Stone Age tools and hunting. We explored how tools were made and then wrote instructions to teach a caveman how to do so! We discussed the different roles for finding food in a Stone Age settlement. We were interested to find out that mainly men did the hunting, while women importantly gathered useful foods and materials for survival! This week, we sample some Stone Age delicacies in making a Stone Age sandwich! YUM!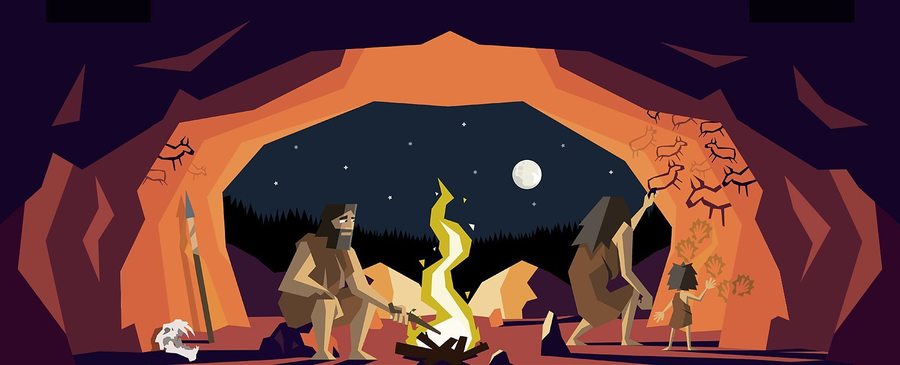 Our RE topic for this half term is Religion Through Art.
D&T
To fit in with our Stone Age topic, we have been learning about Stone Age builders in D&T.
We have been exploring different resources that were available, different techniques used for building (including wattling) and what the needs of a Stone Age family would be in designing our own settlements.
At the end of the unit, we had a great day building our roundhouses in teams of 3, incorporating all of these skills. See some of our photos of this in action below!
This half term, we will be exploring cave paintings! Last week, we looked at some evidence left behind by Stone Age people and thought carefully about why they chose to draw pictures.
This week, children created their own handprint cave art in th style of left behind prints in Argentina.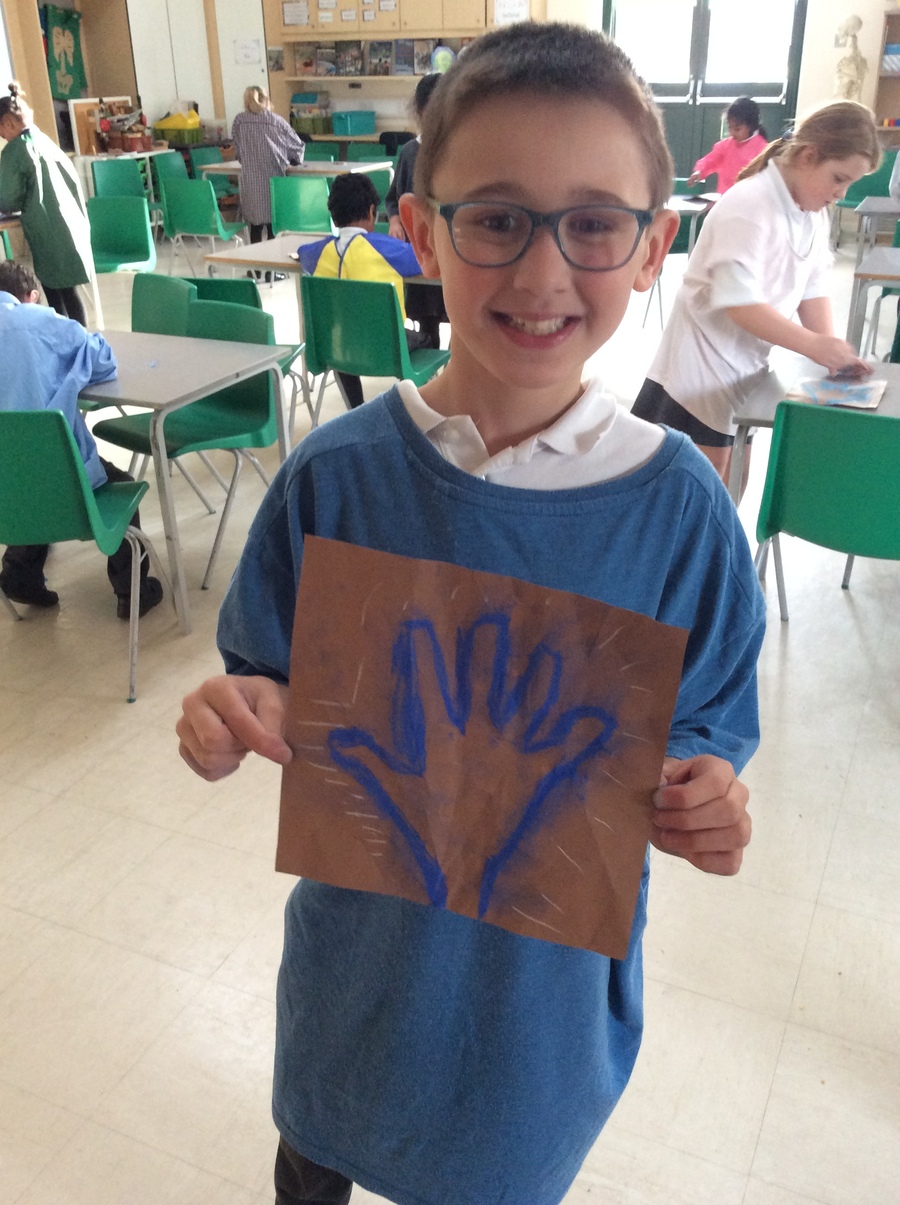 Homework
Your weekly homework can be downloaded here:
Homework 23/11/17
In Maths this week, we have revisited fractions. We looked at comparing and ordering fractions as well as beginning to add fractions.
Next week, we will begin to explore position and direction..
If you would like to improve your quick Maths skills, check out these websites:
Revisit:
Challenge:
This half term, we have been beginning to explore Forces.
We have already learnt that forces can do 3 things:
speed something up.

slow something down.

change something.
Firstly, week, we explored forces that we can see. 3A enjoyed making MARSHMALLOW SHOOTERS! During this activity, children explored pushes and pulls.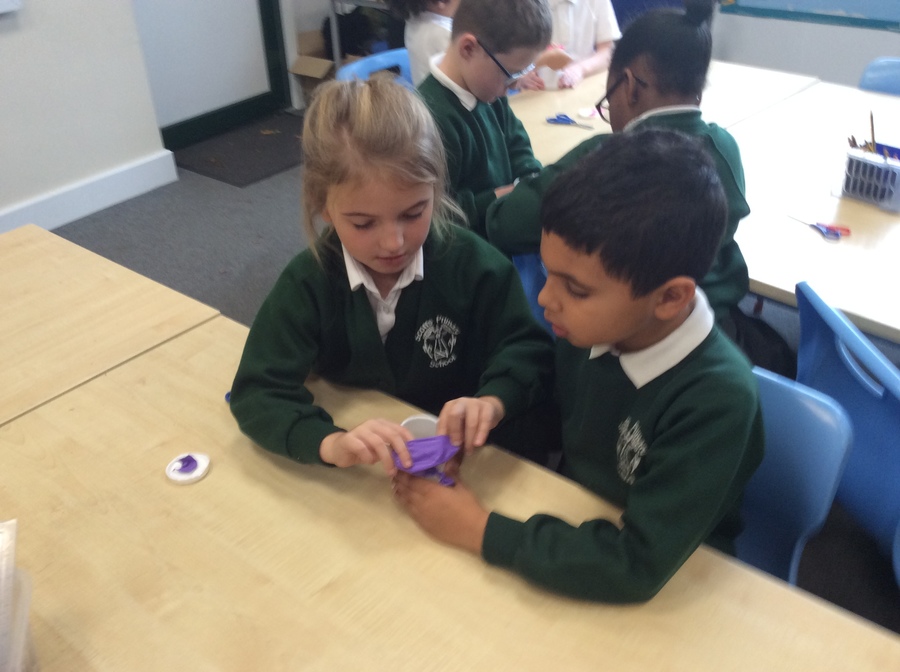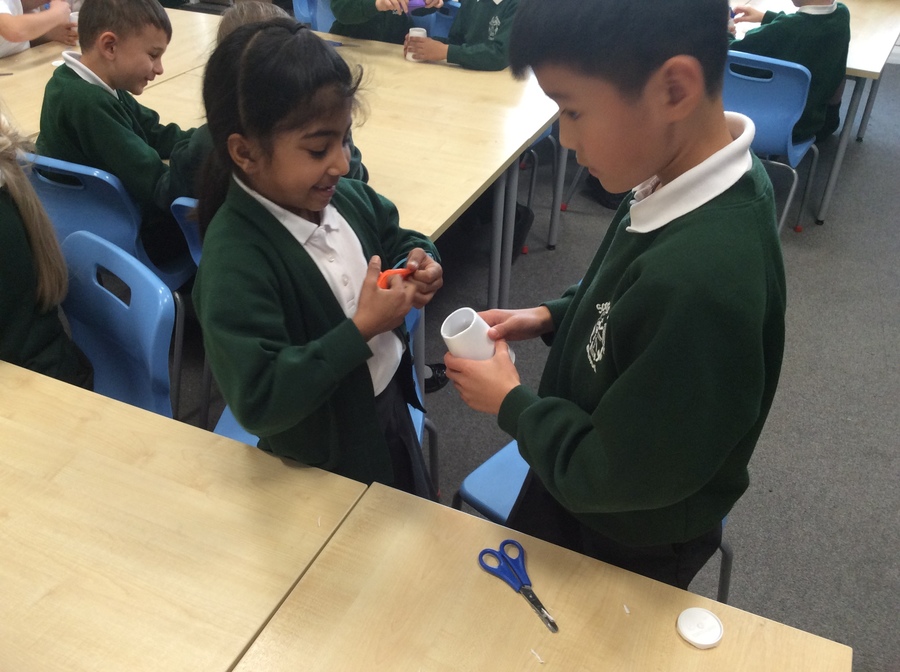 This week, we learnt about forces that we can't see. The class loved making paper aeroplanes and exploring why they moved in certain ways.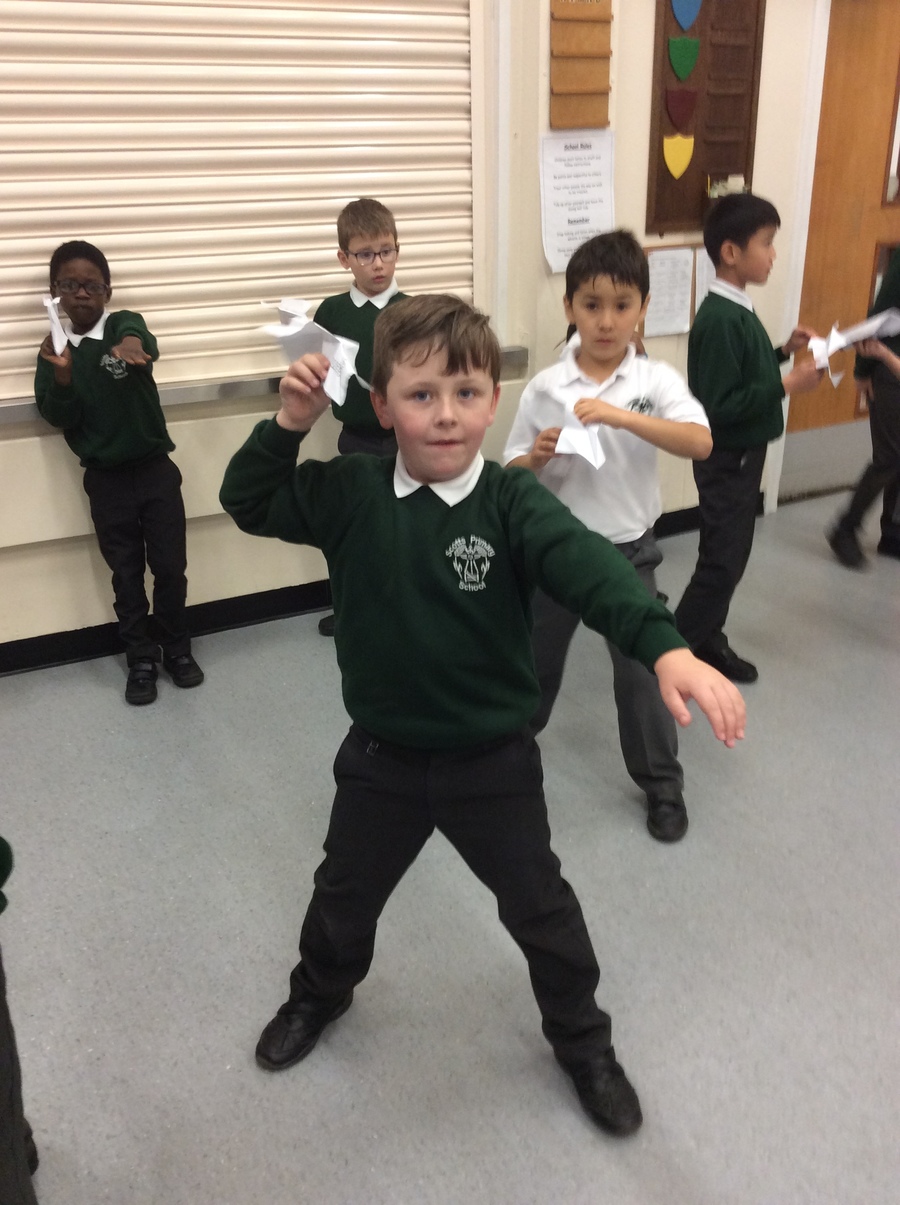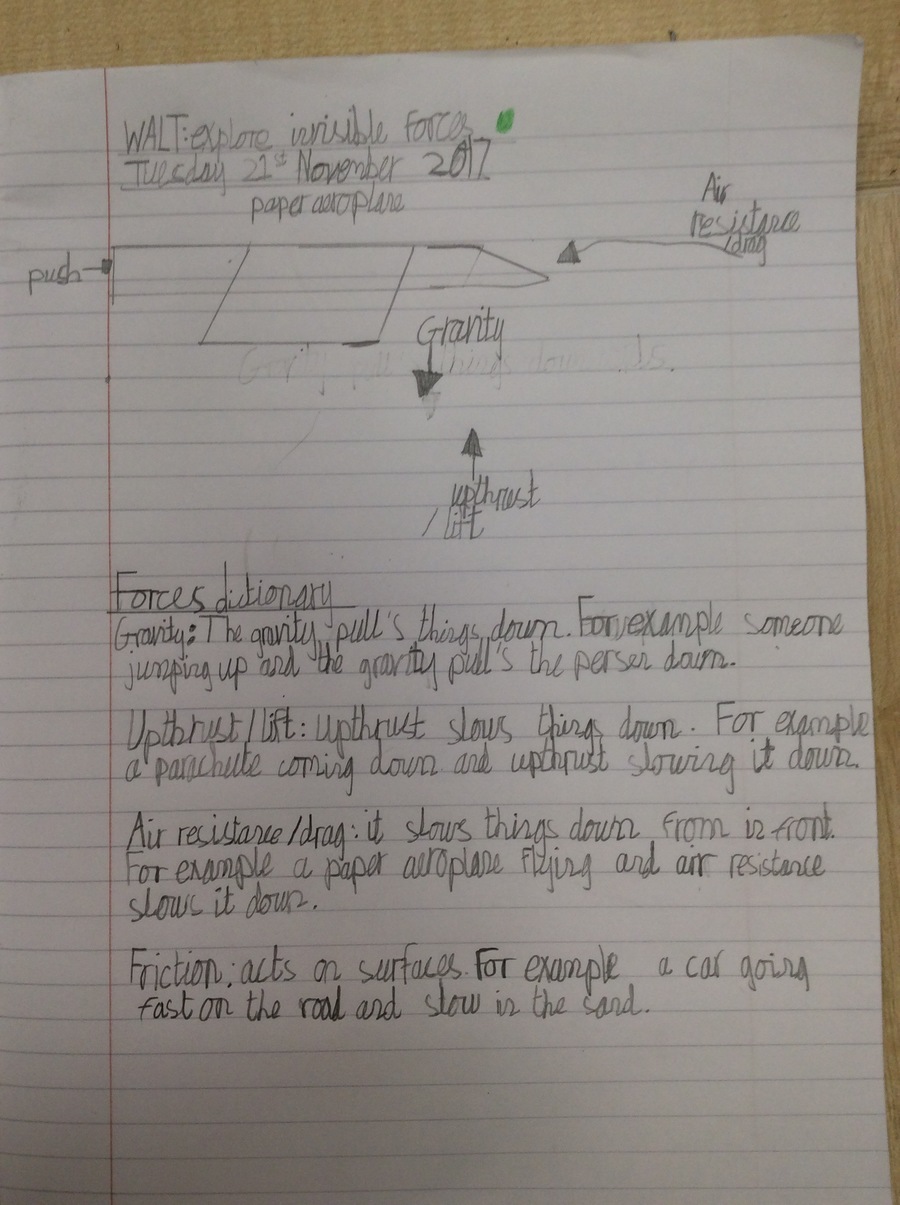 We are developing our computer literacy skills this half term including typing, using the keyboard to complete commands, saving, printing and software.
Stubbers Photos!
On Wednesday 4th October, Year 3 and 4 visited Stubbers Adventure Centre. We had a great time and got to try out lots of new activities! Here are just a few photographs from our fantastic day: